MY PLAYGROUND
A documentary film by Kaspar Astrup Schröder about movement in urban space.
The film explores the way Parkour and Freerunning is changing the perception of urban space and how the space is changing the traceurs and freerunners.
Mainly set in Copenhagen the film follows the making of the first dedicated parkour park in the world. Designed by the danish team, Team JiYo. The film also travels around the world to Japan, United States, United Kingdom, and China to explore the common understanding of exploring the urban space seen from a traceur and freerunners perspective.
Founding architect of B.I.G. Architects, Bjarke Ingels in participating in exploring a nontraditional path in perceiving a new approach to urban architecture and together with Team Jiyo he travels to Shanghai and Shenzhen to meet with a different people and culture. Does traveling to the other end of the world change our understanding of movement in the urban space that surrounds us?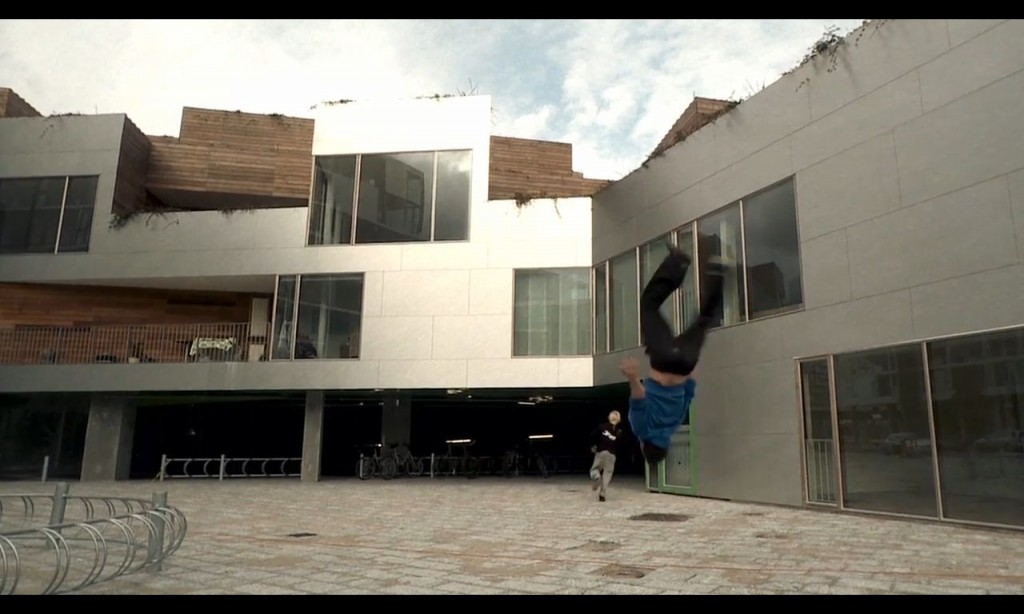 Featuring
Freerunners and traceurs from Japan, China, United States, United Kingdom and Denmark
Architects
Urban Planners
Politicians
Philosophers
Premiere at Shenzhen & Hong Kong Biennale of Urbanism/Architecture on the 6th of December 2009
Released on DVD at the end of January 2010, The film will be approximately 30 minutes long.
Visit kasparworks.com for more information