We received an email by SLip, a french artist working on collage and cyanotype technic especially on his collection W3A – We Are All Animals. We liked the idea (and final result) and are happy to share it with you.
"The XXth century was particularly rich in incredible events and people became famous of numerous manners. However, far from the excitement of the big events of this world, the life continued and John Doe's everyday life could show itself exciting.
This wealth and this variety supplied the bases of the reflection of SLip for this series of pictures where animals take our place to describe the nonsense of the world in which we live.
By the grace of the cyanotype, a primitive technique forerunner of the photography, mixed to the most modern techniques of digital cut, SLip suggests returning in the time and confiding again through animals."
This collection is constituted by 20 unique editions in the size of 14,8 x 21 cms printed on paper of extra-strong art 340g.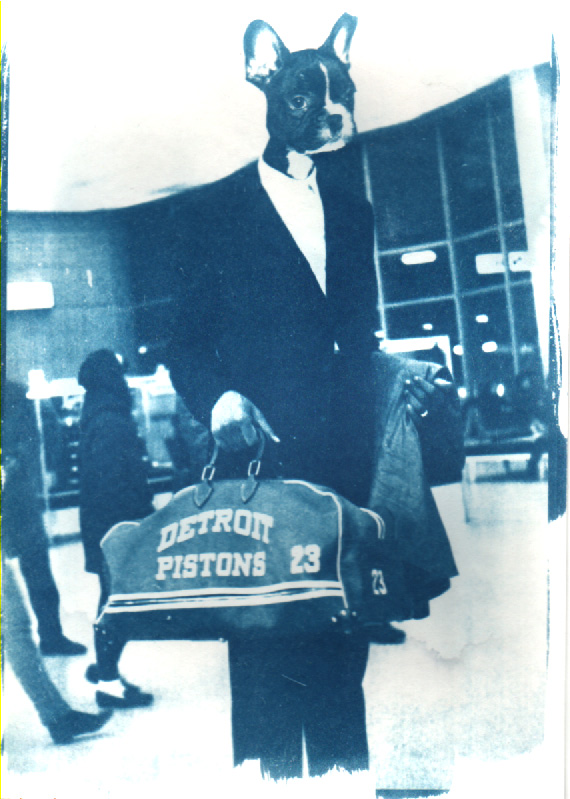 #2
Sergi Fuentes is the first Spanish to join the deceased ABA (Animal Basketball Association) in 1967. At the end of a summer of love which will stay in annals, he joins Detroit and his Pistons. During its first match, the mascot of the team annoys him accidentally just like that with piston. He will remain weak light for life.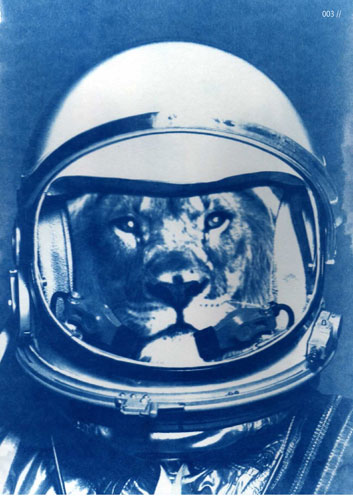 #9
In 1986, Leon Grellutch became the first Belgian astronaut. Unfortunately, the trip sponsored by Jupiler will never see the day and Leon will land forever. He's always visiting Belgian universities to give lectures about life on Mars.