Tonight, September 15, 2012, the entire Cabo San Lucas, as well as the entire country, will be celebrating 202 years of Mexican Independence from Spain.  Mexican Independence and Mexican Revolution, which we celebrate in November, are two events in Mexican history that led to the formation of governments and laws that guarantee the rights of freedom, education, health and job for everyone in Mexico.
For the occasion we did a photo shoot at Capella Pedregal with the Mariachi Quartet, who will be entertaining guests with traditional Mexican songs in the celebration of this important holiday.  You can see the entire Mariachi photo gallery here, and read the story about Mexico's Independence Day below. ¡Viva Mexico!
Mexican Independence.  On the evening of September 15th 1810, the bells at Dolores Hidalgo rang loudly while a group of Mexican idealists summoned their fellow Mexicans to rise against the Spaniards.  This event, known as the Grito de Independencia, lead to a series of events that lasted 11 years, but at the end showed the way to Mexican Independence from Spain.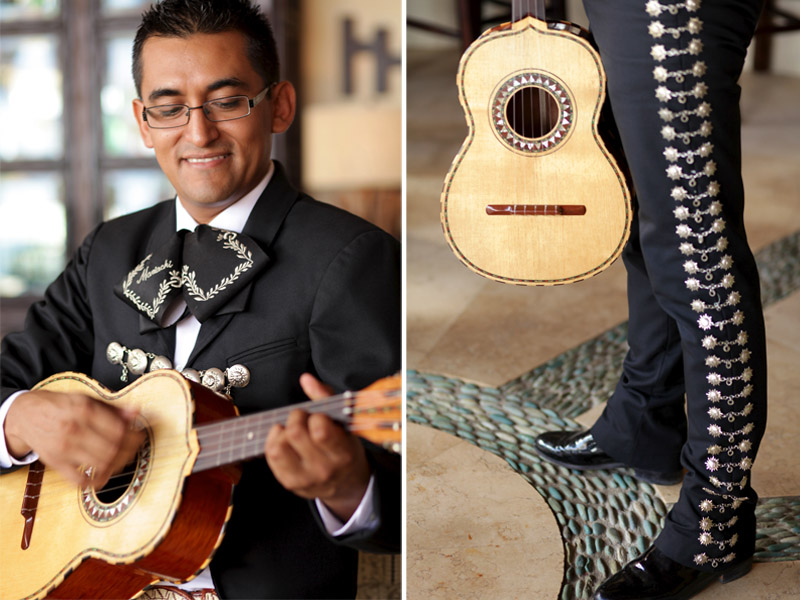 Don Miguel Hidalgo y Costilla was the mastermind and leader of this movement.  With a group of intellectual Mexicans they all dreamed of a free and independent nation.  Months after the movement began, and after several victories of the insurgent army, during a battle the Spaniards arrested several leaders, including Hidalgo, and executed them in 1811.  Prior to their capture, Hidalgo had instructed the priest Jose Maria Morelos to lead the movement in the South, resulting in success during the following years.  By the end of 1815, Morelos was captured, prosecuted and executed.  Nonetheless, the movement continued with the patriots Guadalupe Victoria and Vicente Guerrero, who rallied Mexicans and Creoles (Mexican-born but of Spanish descendants) to their cause.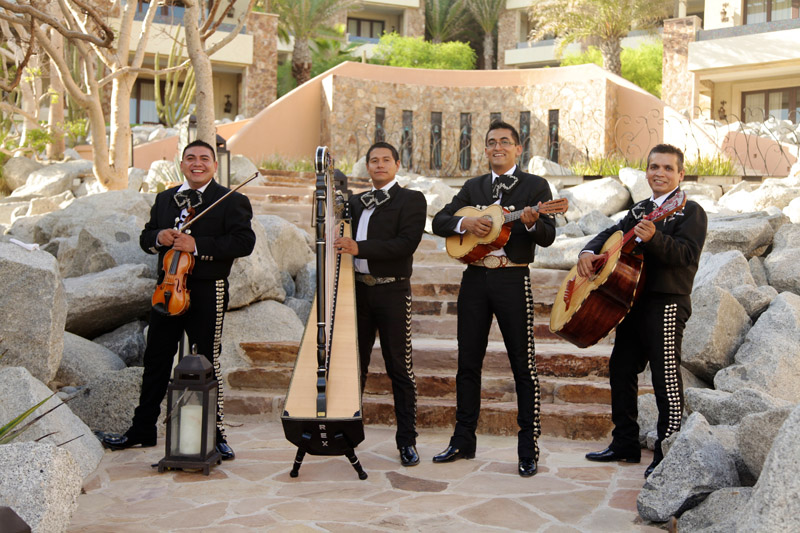 Almost towards the end of these fighting years, General Agustin de Iturbide resigned from the Spanish ranks to support the insurrecting army, and at the beginning of 1821, met with Vicente Guerrero.  Together they proclaimed the Iguala Plan, a plan whose interest focused on 3 important points: to establish the Independence of Mexico from Spain, declare the Catholic religion as the sole religion and to integrate all the social groups.  The result of this plan and of the past years of insurrection concluded with the marching of the Trigarante Army (Army of the Three Guarantees) into Mexico City on September 27th 1821, the day when Mexico was declared an independent country.
See the entire photo gallery with mariachi band here.