Grow, Catch, Prepare, Eat… Repeat.
By / Por: Romana Lilic
Photos / Fotos: LA76 Photography
I come from a family with a specific focus on food. Both of my grandfathers were cultivating bees and making honey; my grandmother was raising livestock: pigs, rabbits, poultry and goats; my father loves to fly fish, cook and bake; and we all were in charge of cultivating the gardens. It is no surprise then, that I love to eat. Eating fresh and quality food was always crucial in my upraising. We didn't call it farm to table then, but these days, when a chef proudly exclaims "This beet was in the ground 23 minutes ago!" while bringing to the table the appetizers of the day, I get that warm and homey feeling, again.
With my grandparents passing away, and living about 10,000 miles away from my parents, I found myself getting back to my roots: planting my first organic Baja garden, preparing creative meals with friends and eating out have become some of my favorite pastimes.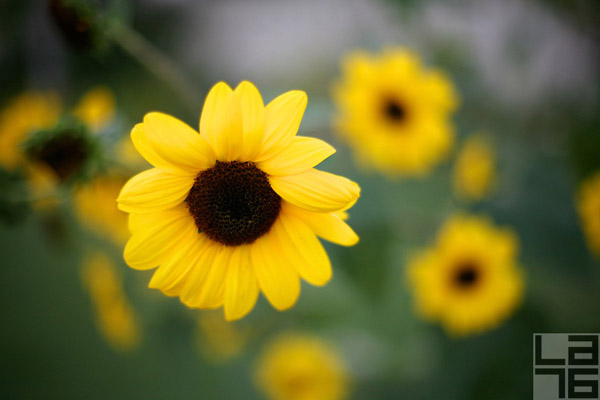 The awareness of eating well and healthy in southern Baja is extremely high. We frequent organic markets to be able to prepare delicious meals at home, many restaurants buy produce directly from farmers, and many farmers have opened their doors to guests, eager to have a meal while almost literally watching it come out from the soil. Farm to table concept here is complimented with "ocean to table"; the rich waters of the Sea of Cortez and Pacific Ocean are our supply of daily fresh seafood.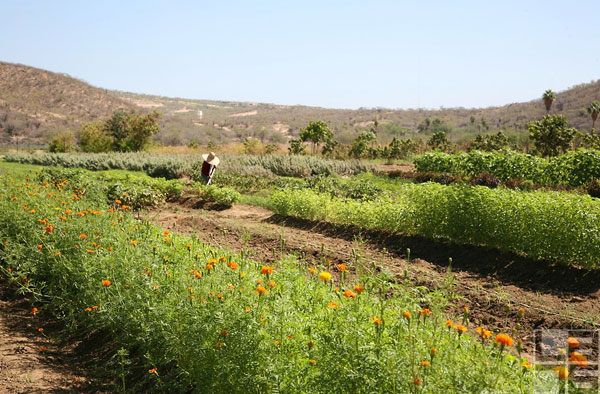 With a touch of water Baja's desert comes to life and organic farms sprout up all around the state, powered by oases, underground waters and estuaries. One of the farms, connected with the San Jose del Cabo's Estuary is certified organic farm Huerta Los Tamarindos. The property dates back to the 19th century, when they used to cultivate sugar cane, being the area's major export during that time. In 2003 they focused on the cultivation of organic produce. Today they grow more than 100 different plants, and are one of the major producers of herbs in Mexico. Locally the farm sells products to restaurants and to residents at the organic markets, while the majority of their production goes to the United States and Canada. At my recent farm tour the farm owner Enrique Silva showed me the property with more than 100 year old mango trees, a banana plantation, eight different varieties of aubergines, tomatoes, a rich variety of herbs and so much more.
Besides cultivating organic produce, the Huerta (farm) offers farm tours, entertaining and educational cooking classes, and a ranch house style restaurant, with magnificent green vistas over the fields. While visiting, you can purchase the products produced at the farm, including different organic sauces, herb salts and infused oils.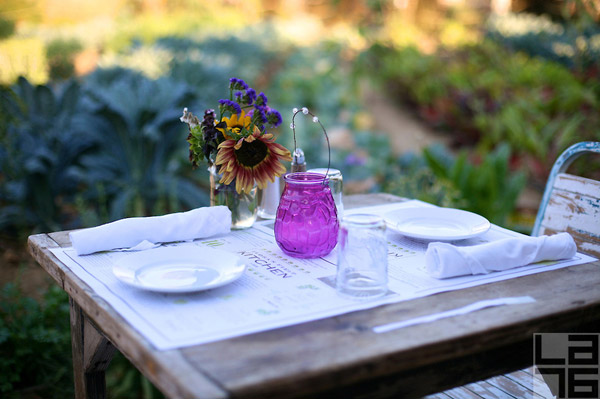 "Farming in a desert is an art. It needs to be very well structured, in order to use as little of water as possible. At Flora Farms we use 1/10 of water as it is used in the regular environment," explained the farm's owner Gloria Greene.
Flora Farms is nestled in the foothills of the Sierra de La Laguna Mountains in San Jose del Cabo. Gloria started the farm more than 10 years ago, when she opened an organic restaurant, Flora, but realized that there was no organic produce in the area to begin with. Her dream was to have all organic produce at the same place, where she could grow the food, raise the animals and prepare meals. Once a 10 acre farm, it  has expanded to 50 acres with a focus of reaching 100% local consumption. The Farm supplies its own restaurants including Flora's Field Kitchen, Flora's Grocery, the Culinary Cottage owners, and selected local restaurants.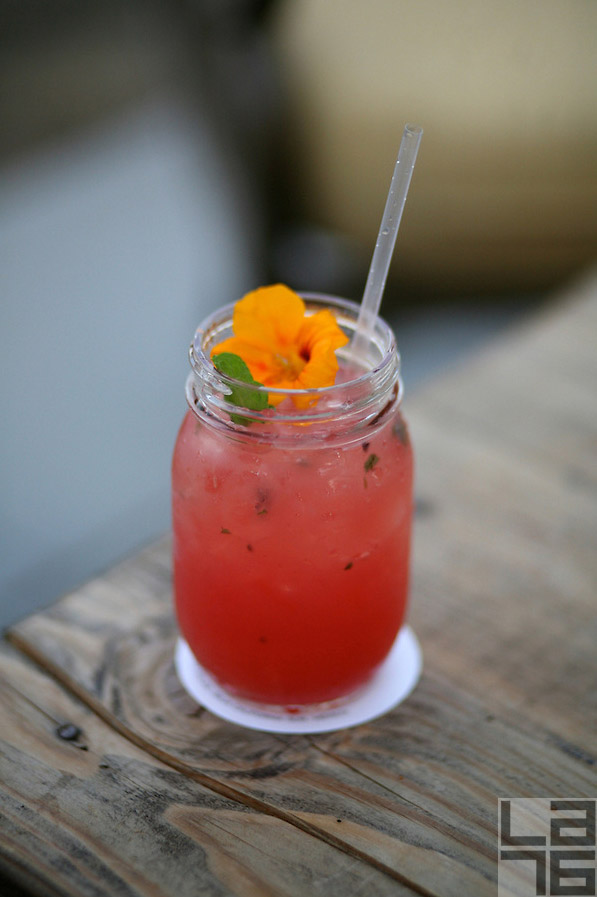 There is always something going on at Flora's Farm: the restaurant and bar are often fully booked, so be sure to call in advance and reserve your seat. Live music, jazz concerts, family style evenings, cooking classes, gallery exhibitions, events and weddings, are only some of the activities happening at the farm. This summer, I am looking forward to new additions: a vintage ice cream trailer, home made beer and coffee roasting. Don't miss trying their special cocktail "farmarita" or farm julep, a watermelon mojito served in a glass jar and decorated with edible farm flowers.
When in Baja, visit our organic farms, enjoy the exquisite meals created with local produce and the freshest seafood. Talk to chefs and farmers, ask questions, learn new things; they love to share their secrets with you.
Romana wrote this article for ESCAPES magazine, issue 8, 2012.

Farm to Table, organic farms – Images by Romana Lilic @LA76