This is a story about Lorna Hankins, the woman who brought authentic local pottery back to Baja's desert oasis, La Candelaria.
When I first met Lorna at The Field Gallery at Flora Farm where she had her exhibition, we defined a date for our visit to her home in La Candelaria on a piece of paper.  They have no phone or internet at the village, so we scheduled it on a Friday afternoon, one month after we met.  And that was it.  What we agreed, we made come true.  Like a handshake and a look into the eyes, which once was worth like a three times sealed contract.
And that is only one thing I like about Lorna, besides her work, her home and her lifestyle.  But let's start from the beginning.  Originally from the Northwest of the United States, Lorna wasn't looking for a new place to live, even less a new country.  All she really wanted was a little fluidity in her Spanish to make her sunny winter vacations easier.  After spending her college years in Southern California, doing her masters in Fine Arts – Metal Smithing and Jewelry, she moved back to Oregon.  She realized that a few weeks in the sun during the winter made it so much easier to wait for the summer.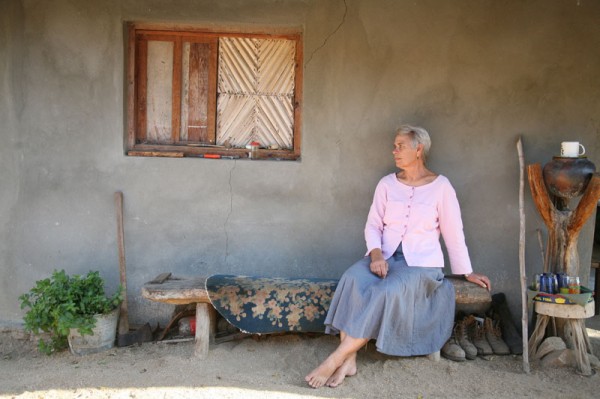 One year she came to Baja, and got so fascinated by the desert, the friendly people, the local culture and the food, that when she returned home, she enrolled on a two year Spanish study, which resulted in a good list of words and rules, but still failed to become a language.
Determined to make more progress, she realized she needed to spend more time in Spanish speaking country and converse with locals.  A friend, who lived in Todos Santos, had heard about the oasis ranch village of La Candelaria, and they decided to start there.  Lorna fell in love.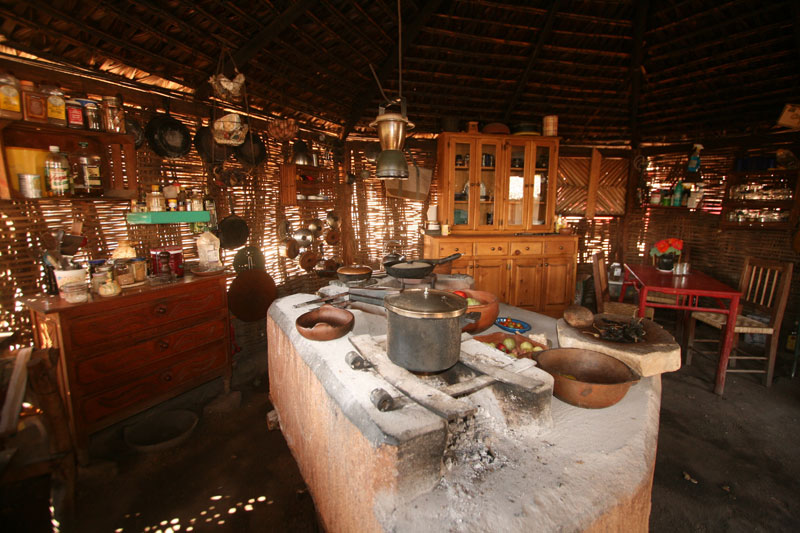 "There are eighty five of the friendliest people I've ever met, scattered around a spring that waters a palm forest and sugar cane plantations, living antique customs forged in a nearly self-sufficient ranch culture. What's not to like?" 
She stayed for two weeks straining her brain to communicate and learning as much ranch craft as she could.  After her return home she couldn't stop thinking about her experience, and decided to return to La Candelaria and try to live there.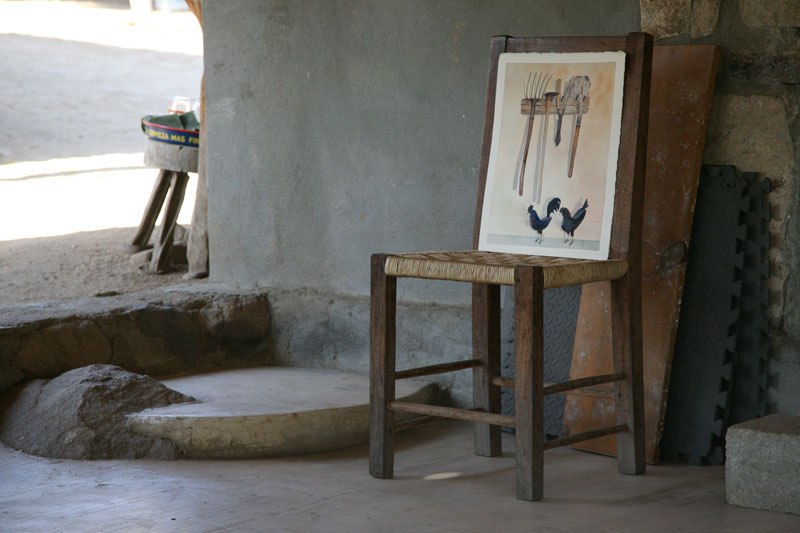 When she moved to La Candelaria, her fellow villager, Magdalena, taught her how to do pottery following the ancient local traditions.  Magdalena had been doing the pottery since she was 13 years old, but after her marriage, she didn't have much time to continue.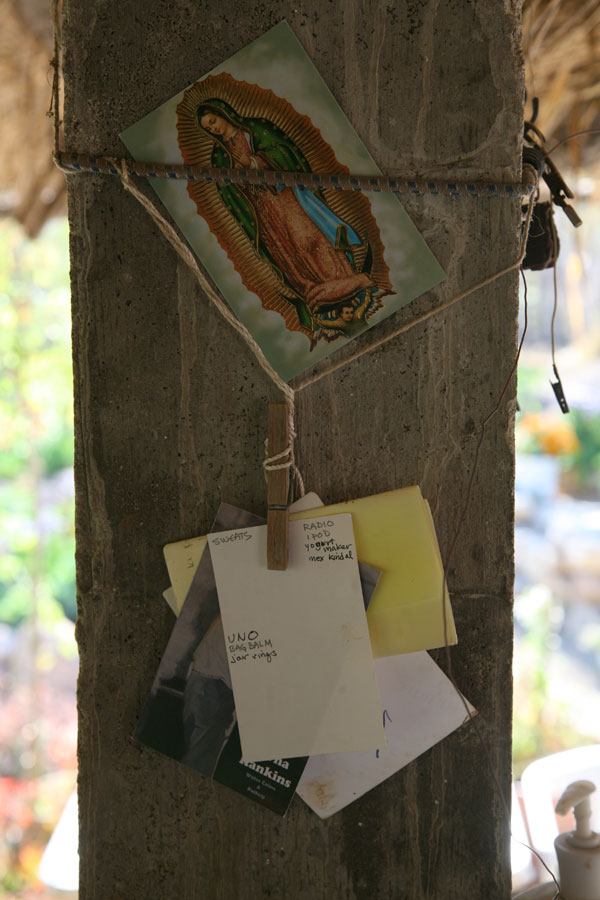 Lorna learned the trade and passionate to spread the knowledge and keep the tradition alive, she started teaching other women in the village, and soon more and more people started asking her for pottery classes, which she does in small groups.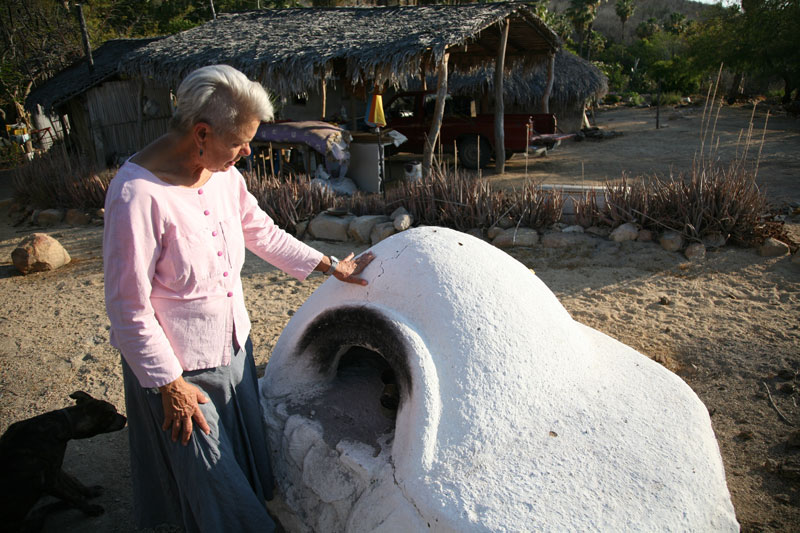 Lorna realized that the most challenging part of creating pottery was the last step; firing it.  In her first tries 25-40% pots broke during the firing process, but today she rarely loses a piece.  She creates beautiful non glazed pottery, with special details like sugar sparkles and unique patterns made out of fallen horse hair.
And while doing the pottery is a creative process, firing it is a social event, with neighbors, fire, fresh cold cervezas and conversations long into the night until the fire is burning down.  You can find her pieces in selected local galleries, or order them directly from her.
We visited Lorna two times at her home, with the excuse of gathering the material for the article.  But the reality is, Lorna and her husband are wonderful hosts full of amazing stories you can never get tired of listening.
In La Candelaria the meaning of time changes – there is always a time to talk, time to listen, time to bring in the horses from the mountains, time to make pottery, time to appreciate friends, and time to simply be there.
Romana Lilic wrote this article originally for ESCAPES magazine. Photos by Romana and Mariano, LA76 Photography. You can see the entire gallery here.