My room at grandma's house in Serbia had a beautiful romantic wallpaper with tiny flowers.  Since then, I have an infinite affection to wallpapers, they bring me a beautiful sense of nostalgia, and longing to be with my grandma in my old room, reading my books while she was knitting.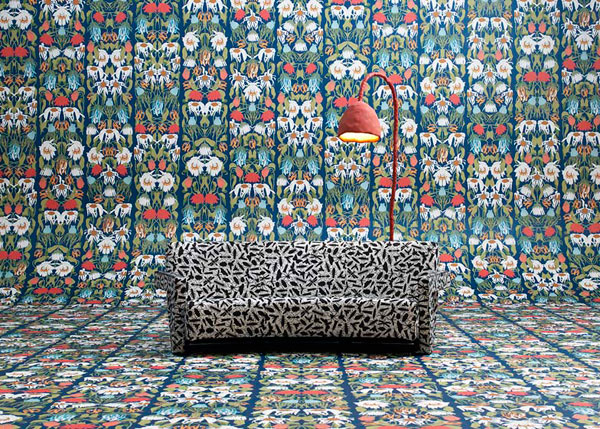 Even though the Archive Wallpaper Collection by Studio Job for NLXL is far more contemporary and bold than the wallpaper I used to have, they still evoke some nostalgia in me.  They are bold, funky and pretty cool.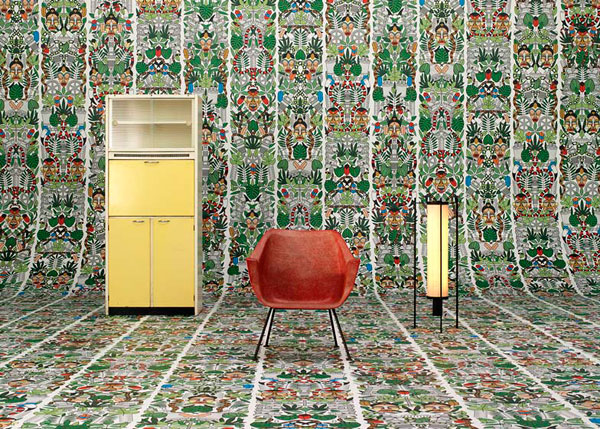 NLXL presented the Archive wallpaper collection by Studio Job at Milan Design Week.  Studio Job founders Job Smeets and Nynke Tynagel have drawn on their creative universe to develop wallpapers adopting archetypical drawings and universal symbols as iconographic features for their patterns and compositions, ultimately creating seven designs: Industry, Labyrinth, Perished, Alt Deutsch, l'Afrique and Withered Flowers.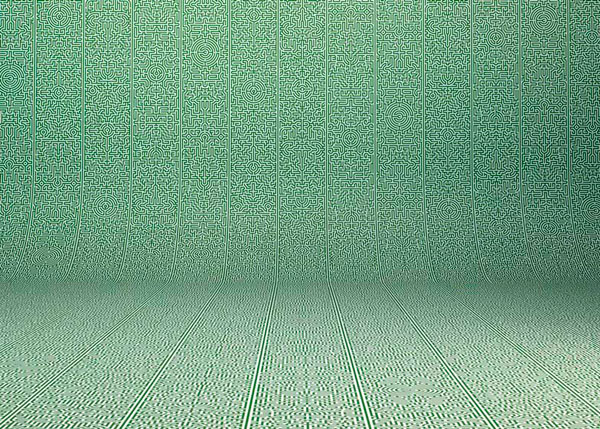 If you are not into bold patterns, but like to have some structure, I also liked these wallpapers:
1) Brooklyn Tins by Merci for NLXL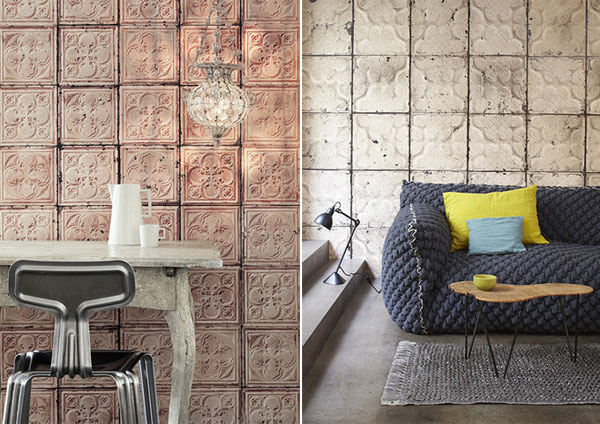 2) Concrete wallpapers by Piet Boon for NLXL: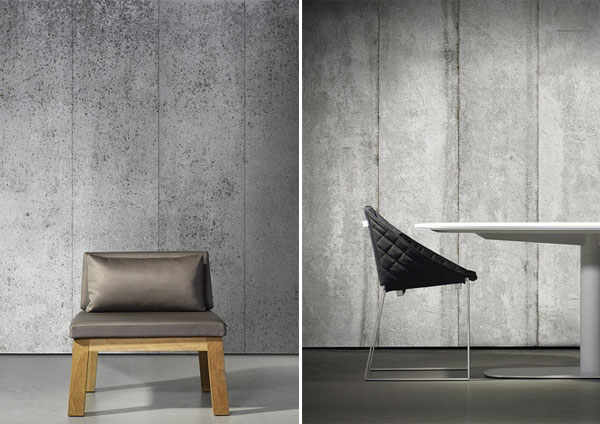 See more at NLXL here