Happy Easter Monday!  I hope you had a wonderful Easter weekend!  This Easter we decided to have a different kind of celebration.  Instead of heading to have an Easter brunch to a restaurant, we decided to have an Easter picnic on the beach.  We made some snacks, prepared lemonade, bought the parasol and headed off towards Zacatitos.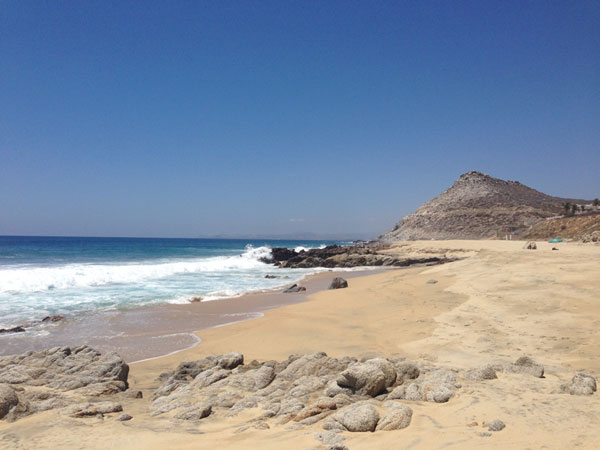 Zacatitos is an area close to San Jose del Cabo, on the way to the Easte Cape, in Baja California Sur, Mexico.  I fell in love with its beaches almost 7 years ago, when I first came to Baja for a visit, and they are still among my favorites.  I love it because at Zacatitos we can have a mile long sandy beach all for ourselves, so our golden retriever Zlatka can run around and explore, while we can read (yesterday I have almost finished Murakami's Blind Willow, Sleeping Woman
), take a nap, walk the beach and jump in the waves happily, accompanied only by our own laughter and the sound of the crashing waves.
The waves and rock formations created this natural jacuzzi, where we were soaking, chatting and catching some sun.  It was a perfect Easter in Baja.
How did you celebrate Easter?
Let me know in the comments below.