I love traditions.  Be it an ancient form of gift wrapping from Japan, origata, hanging a deer head skull in your mountain lodge (below is a modern Slovenian version of it), or hanging a bull skull in your garden (as seen at Drift hotel in Baja California Sur, Mexico, on the photo below), traditions are good, whether you inherit them, or create new ones.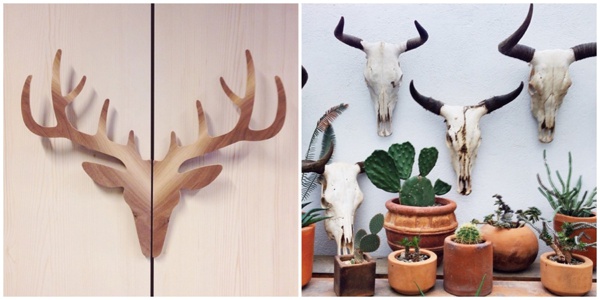 I can see how these awesome paper sculptures by Wolfram Kampffmeyer – also known as Paperwolf – can become part of modern family traditions.  He has already created a deer head mount, and I hope he creates a bull skull in the near future as well.  It would fit our Baja office perfectly!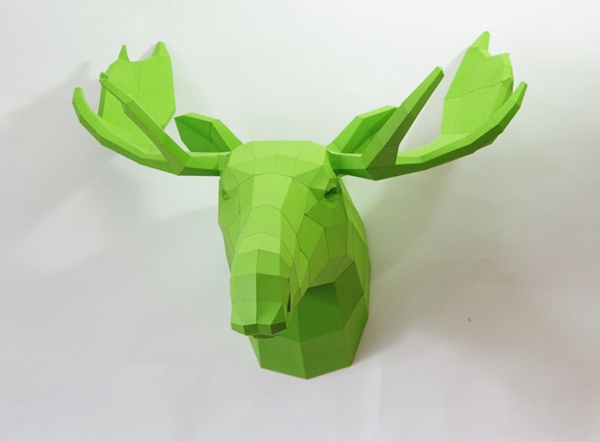 Paperwolf's DIY geometric paper sculpture designs range from taxidermy trophies to standalone animals that come flat-packed with detailed instructions on how to fold and assemble yourself.  I also love the postcards – they would make a super cute Christmas (or any other occasion) greeting card.  See all of his designs in his Etsy shop.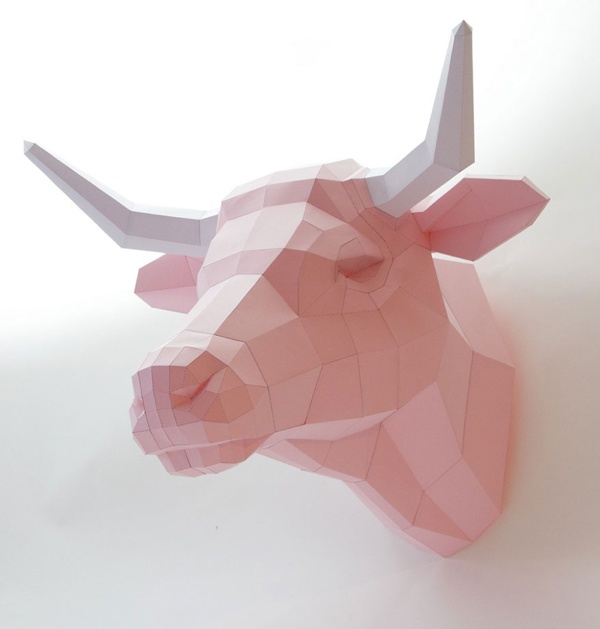 Kampffmeyer's clever works take a variety of forms – paper sculptures, post-cards with punch-out sculpture parts, and even light fixtures.  The best part is that you can assemble them at home.
Wolfram uses his love of computer animation and 3D modeling to  create beautiful 3D paper animal sculptures.  "If you are sitting in front of the computer all day watching your virtual models, you start wishing to hold them in your hands."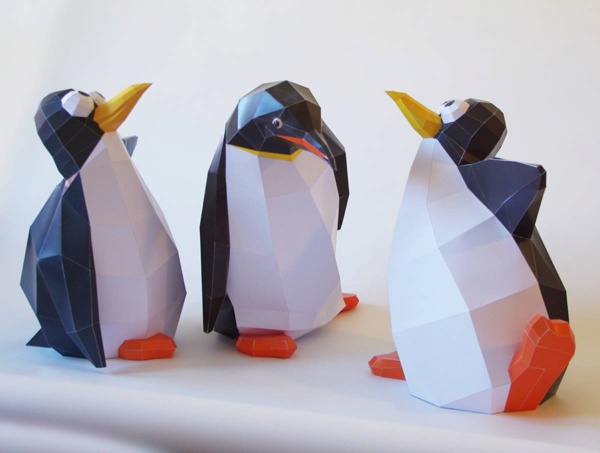 Kampffmeyer was so pleased by the results of his initial efforts to create a 3D paper pig that he has since been hard at work on an awesome onoing series of full-body sculptures and pieces that resemble taxidermy mounts.  They're stylishly geometric while also being delightfully lifelike.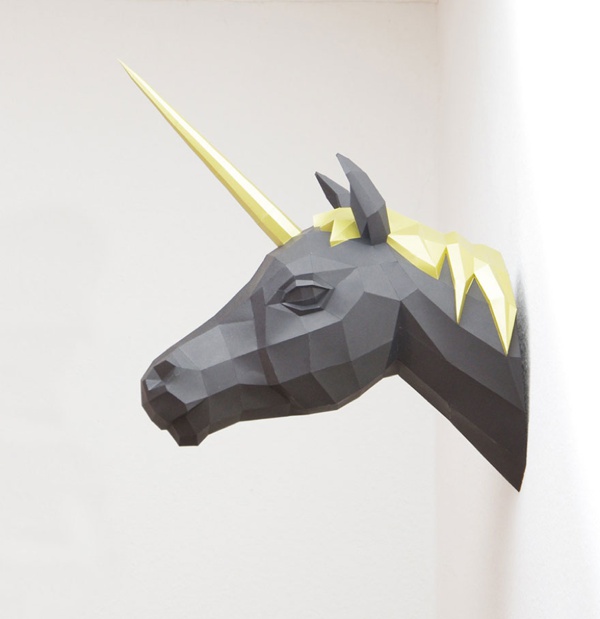 Until Paperwolf creates the bull skull, we think the black-gold unicorn would be a great gift for our newly remodeled studio, which was hit hard by hurricane Odile.  Which one is your favorite?