There's always something cool happening in London.  I wish I was on the other side of the planet right now, so I could attend MERGE Festival 2014, check out its music events and discover the latest art projects.  I was especially fascinated when I heard about Alex Chinneck's installation 'A pound of flesh for 50p', a full-sized two-story house made from 8,000 wax bricks that will melt to the ground – it would be amazing to see it in person.  This project celebrates the history of an old candle making factory which was based in Bankside a couple of centuries ago.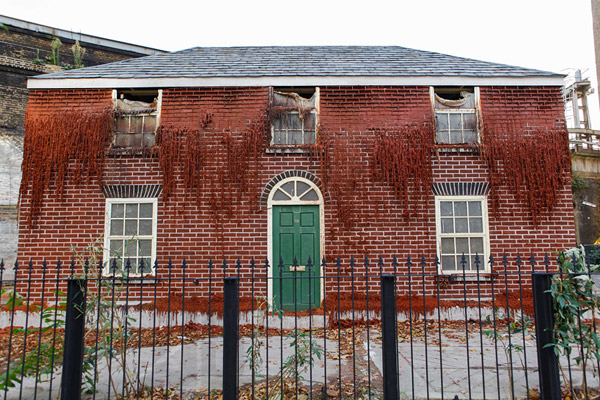 Photo by Tommophoto.
The 'melting house' installation by Alex Chinneck will mirror the scale, design and scenery of an archetypal property before the bricks begin to drip and the building starts to warp, leaving just the roof on the ground in a pile of melted wax.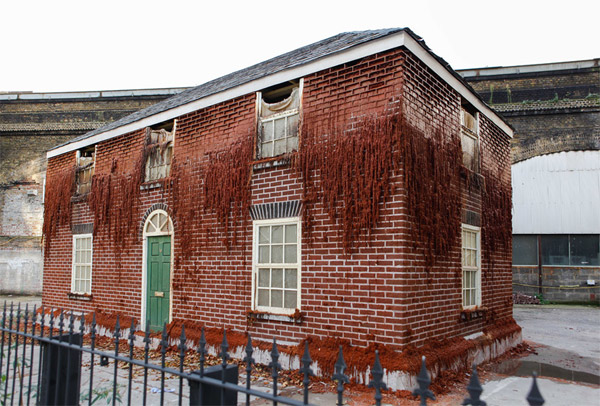 Photo by Tommophoto.
The bricks will be cast in paraffin wax in beds of terracotta sand, matching the color, coarse surface and irregularity of a real wall.  Chinneck has collaborated with chemists, wax manufacturers and engineers to develop visually convincing bricks that transform in the most sculpturally effective way.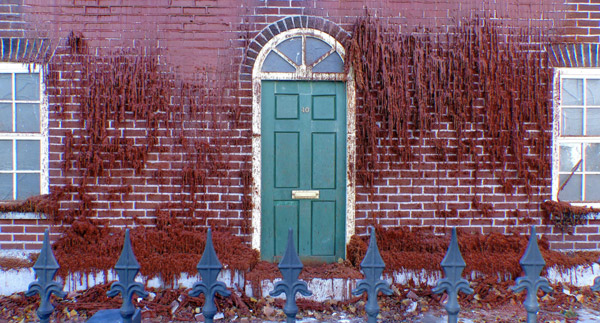 Photo via http://www.visitbankside.com
With surrealism and spectacle the experience delivers an illusion of architectural scale that aims to be visually engaging and transforms each day.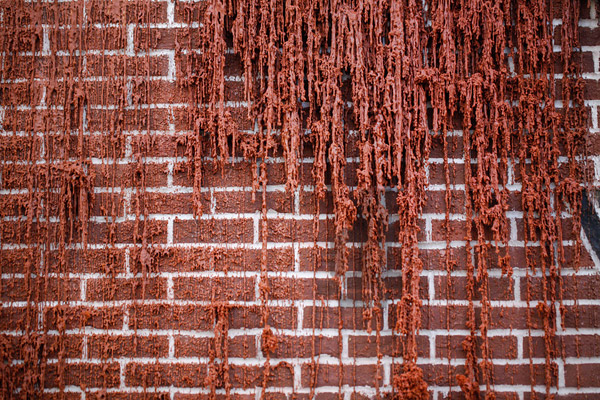 Photo by Tommophoto.
Inspired by London's industrial landscapes, artist Chinneck explores the space between art, theatre and architecture.
See how the house has been melting in the last weeks: A pound of Flesh video of Melting House by Illuminate Productions for MERGE 2014 from iIluminate Productions on Vimeo.
Alex Chinneck- Behind the Scenes of A pound of flesh for 50p by Angie Dixon for Merge Festival 2014. from iIluminate Productions on Vimeo.
If you are in London or nearby, do visit the melting house before it disappears on November 18, 2014, and do let me know how it was. More info on the MERGE festival here.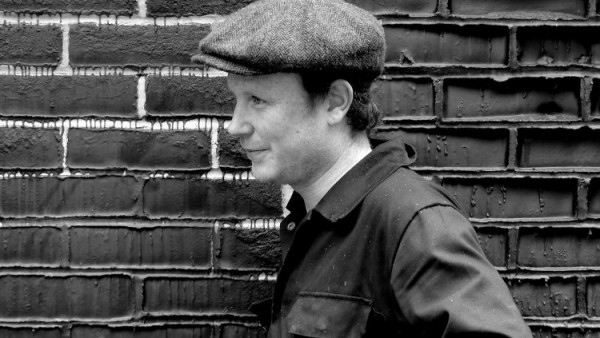 Alex Chinneck. Photo by Angie Dixon – Illuminate Productions
Alex Chinneck (b.1984) is a London based artist and designer. Trained as a painter at Chelsea College of Arts (which he "couldn't wait to leave", quotes The Guardian), Chinneck acknowledges his architectural illusions bear a debt to artists including Richard Wilson and Rachel Whiteread, although he admits there is no deeper message behind the trickery.  "These pieces are not conceptually driven, or trying to deliver a particular message," he says.  "The aim is to astound people and just cheer them up a bit."
Photos: Tommophoto, header photo by Chris Tubbs.