It's stunning how much you can do from a plain white paper!  Inspired by the organic forms of nature like mounds of snow, clouds and sea shells, English artist Richard Sweeney creates delicate modular paper sculptures.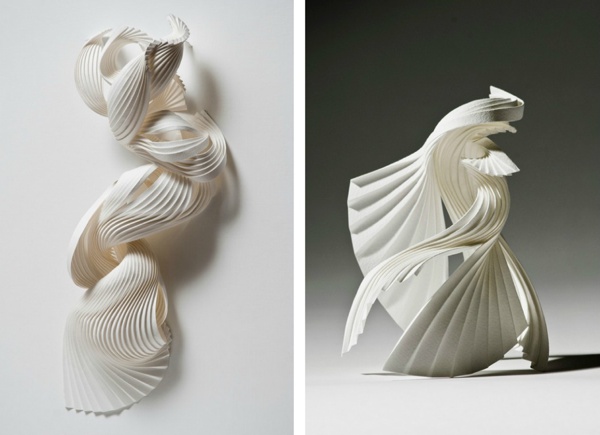 It's hard to believe that some of these 3D sculptures came to life from just from paper, but the Wakefield, England-based artist works primarily with a ruler and cutter to bend, fold and glue together his complex sculptures, which range from table-top size to floor-to-ceiling installations.  Especially impressive are his pleated sculptures, which often don't even use glue to achieve their three-dimensional terrain look.
Sweeney is currently part of a touring show titled Above the Fold.  He'll be showing his work also at the CODA Museum in Apeldoorn, Netherlands, from June 7 to October 25, 2015.  He and two other British artists are currently raising funds on Kickstarter for a New York City exhibition in April.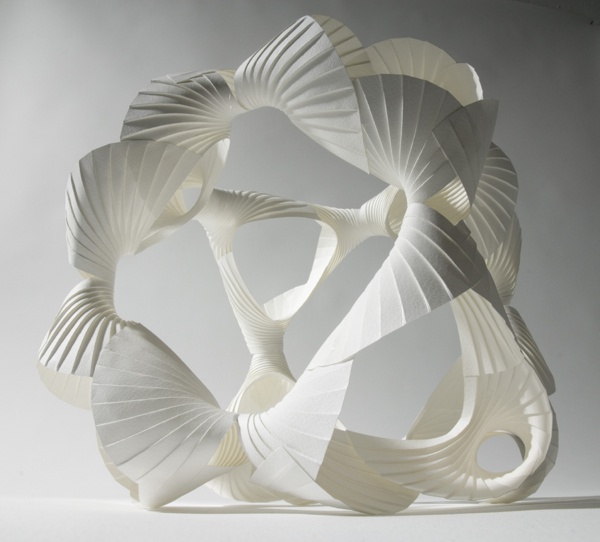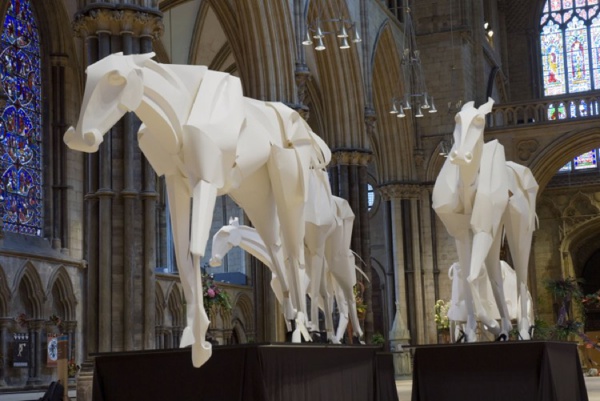 About Richard Sweeney
Richard Sweeney was born in Huddersfield, England in 1984. He discovered a natural talent for sculpture at Batley School of Art and Design in 2002, which led him to the study of Three Dimensional Design at the Manchester Metropolitan University, where he concentrated on the hands-on manipulation of paper to create design models, which ultimately developed into sculptural pieces in their own right.
Richard's practice combines the disciplines of design, photography, craft and sculpture, resulting in a varied output of work including graphic design and public sculpture commissions. Richard seeks to maintain an experimental, hand-on approach, utilising the unique properties of often mundane materials to discover unique sculptural forms. He has lectured at universities internationally and regularly holds workshops to share his knowledge of paper folding and construction techniques. Richard is represented by Victor Felix Gallery, London.