South of the US border, at the end of California peninsula and the end of land, there is a place known for 350 sunny days per year, miles long sandy beaches, arid desert, harsh mountains, spring oasis, two oceans, and world's largest aquarium.  We lovingly call it Baja.  Known as a fishermen mecca, and a golf lover's paradise, riding a bicycle in Baja is probably not the first option on visitor's minds, but I can tell you one thing – there's nothing better then riding your bicycle at sunset along Malecon in La Paz, watching the sun set in the Sea of Cortéz, and observing the dolphins playfully jump out from the sea.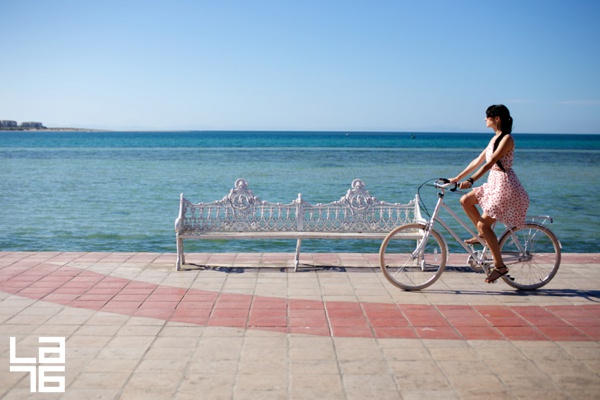 Life in La Paz has a different, slower pace.  The city of piece has that special allure, I could say it has it all; stunning sandy and swimmable beaches, relaxed and friendly atmosphere, and that attractive local vibe, which makes it feel like the place to be.  It prides with all the advantages of the state's capital, and offers abundance of entertainment activities, restaurants and shopping venues, while at the same time the turquoise sea and slow paced lifestyle makes you feel like you are on vacations all the time.  In comparison to other towns of Baja California Sur, La Paz is a residential city, not a resort town, and that gives it a great authentic value.  While I live in Cabo San Lucas, I love spending weekends in La Paz, strolling around town on my bicycle.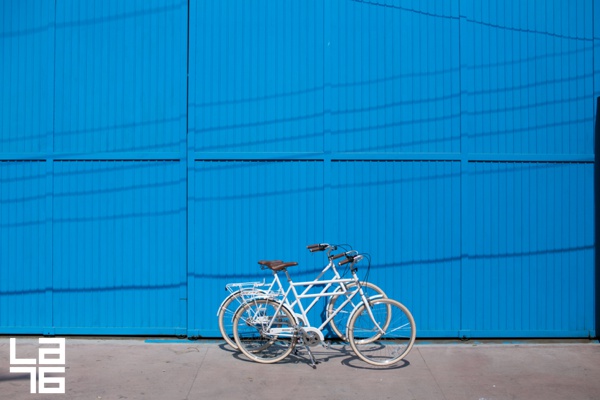 On our last long weekend getaway, we decided that we'd leave our car parked at the hotel, and explore the town and beaches on our Brooklyn Bicycles.  There are plenty of hotels and restaurants that let you bring in your bicycle, so we thoroughly enjoyed it and are already planning our next trip!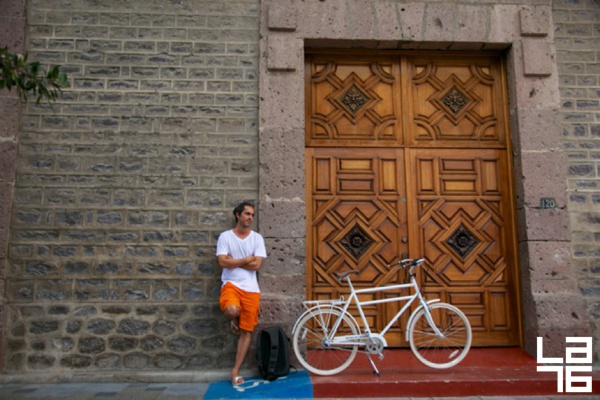 At La Posada Hotel they allowed us to bring our bicycles to the room, but I admit we chose it because of the hot tub in the room.  We weren't interested in going out at night, but instead we opted for opulent bubble baths with cava, olives, cheese and chocolates.  The hotel was a perfect starting point for our bicycle tours around La Paz – we were 5 minutes away from the Malecon, the palm lined 3 miles long main walkway by the Sea of Cortéz, and from there everything was within reach.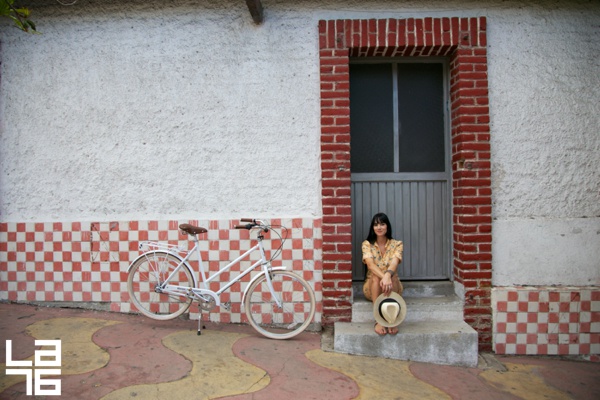 If you had only 1 day to spend in the city, this would be our list for Things To Do and See in La Paz:
8 AM:  Breakfast and coffee overlooking the Sea of Cortez in one of several coffee places on Malecón.  If you come early enough, you might get lucky and see the dolphins playfully jump out of the water.  One of our favorite places is KM-0; they have decent breakfast or snacks options, juices, coffees and wi-fi.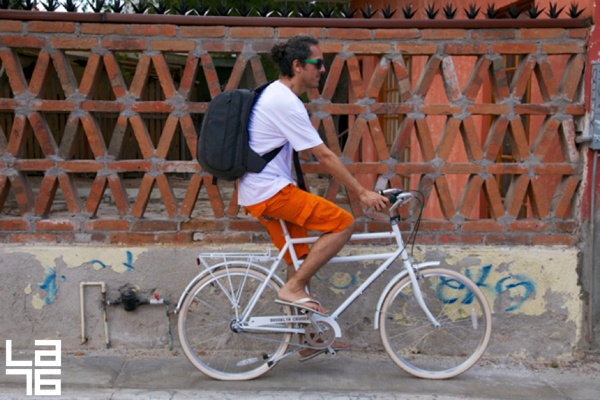 10.30 AM:  Explore downtown.  Any street from Malecon will take you deeper into town, where you can explore local shops, galleries, boutiques or just sit on a bench and watch the people go by.  Visit main Plaza Murillo, which is surrounded by several important buildings, starting with the Misión de Nuestra Señora del Pilar built in 1720, 'Palacio de Gobierno' (the Presidential Palace), 'Palacio Legislativo' (the Congress), and a few others.  Take a turn to any of the streets from the plaza and you'll find colorful buildings, pavements, small eco stores with super friendly and curious owners and more.  All streets are bicycle friendly.
12 – 3 PM:  Return to Malecon and head toward the North of La Paz, passing the popular Coromuel beach with water park.  If you feel like a refreshment, stop here (or in fact at any beach spot near Malecon) for a quick swim.  Don't forget to use a sun protector and sit under the umbrella.  Grab a light lunch at some taco restaurant on Malecón, we recommend El Bismarksito with great seafood and taco options.  If you feel like going further, pedal pass Coromuel beach and head towards Marina Costa Baja along Pichilingue road for about 4 miles (6.5 km).  At the marina there is Azul Marino restaurant by Cristina Kiewek, probably our favorite Chef in La Paz.  This palapa shaded restaurant serves international cuisine with Mexican touch, and you really can't go wrong with anything – everything we have tried so far in the last 8 years has been delicious!  You can visit it by bike, and you can even bring along your dog.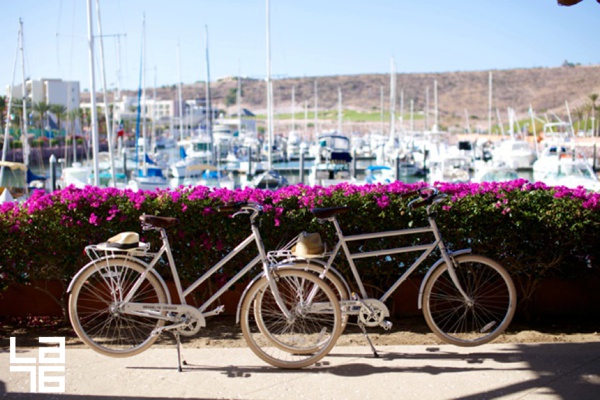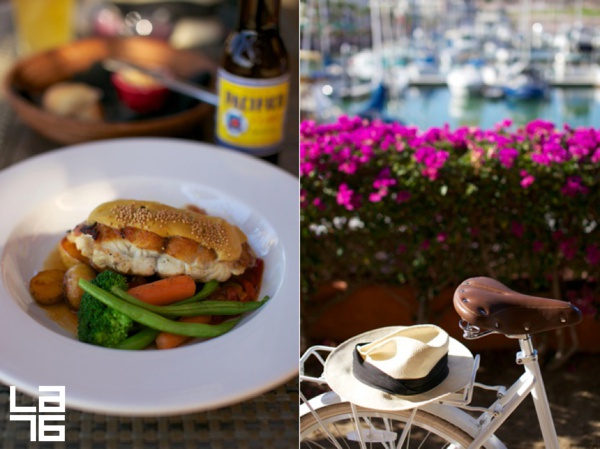 3 PM:  After lunch, pedal back to the beach and have a siesta, and some more swimming and sun tanning.  All La Paz beaches are swimmable and beautiful.  Our favorite beaches in La Paz are Balandra and Tecolote, and any beach at the adjacent Espíritu Santo Island with amazingly blue turquoise waters.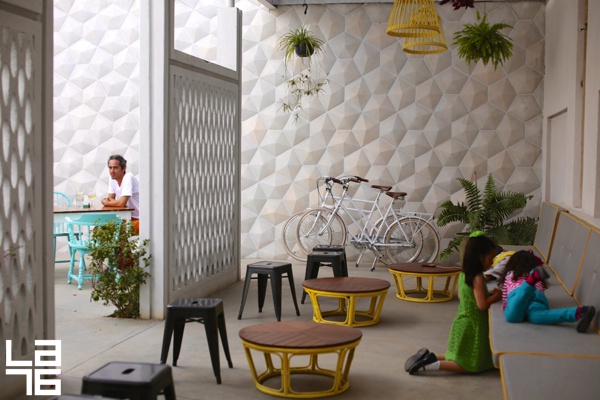 6 PM:  Mexico is famous for its food, and you shouldn't miss a culinary night out in La Paz.  The town has a rich variety of good restaurants with great food selection.  If you feel like tacos & beer, El Rancho Viejo is one of our favorites.  But, you can't leave La Paz without trying restaurant Nim, another restaurant by Chef Cristina Kiewek.  There are several things we like about Nim:  they let us bring our bicycles in the restaurant, as we didn't feel comfortable leaving them on the street;  the food is delicous;  and the decor.  Truth be told, there are many restaurants in Baja with delicious food, but there are not many restaurants where they pay attention to interior design and decor.  Nim is one of the exceptions, and we wish more restaurants would try to please their guests through all the senses.  On our top 3 list of restaurants in La Paz is also Buffalo BBQ, located now at the La Posada hotel with fantastic dishes honoring the sea and the land, and great attention to details, presentation and fusion of flavors.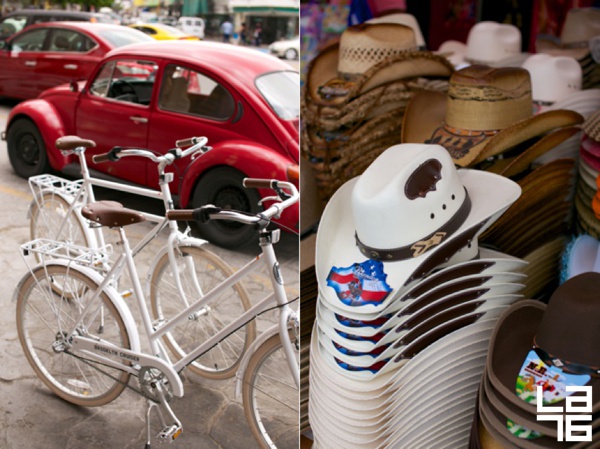 8 PM:  In the evenings you will notice a popular La Paz activity, called 'maleconeando', where you drive slowly with your friends along Malecon at night, with your windows down and volumes up, passing Malecon lengthwise, up and down, and up and down again until you get enough of it.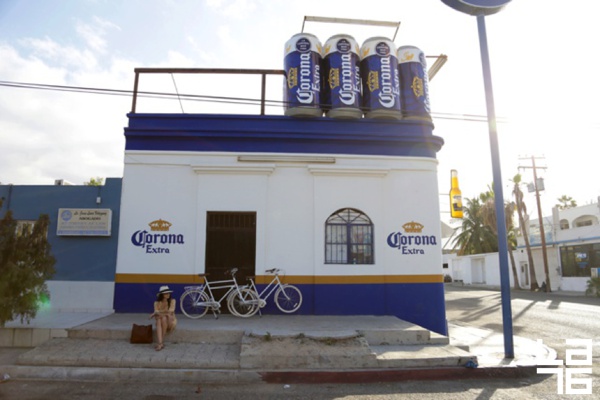 10.00 PM: When you get tired of driving around, these are the tried out places for a great drink or dance: Papas & Beer Beach Club or Café Capri, both on the water edge at Vista Coral overlooking the city.  If you feel like blending with people from all around the world you might to go to Tequila's Bar at Mutualismo and Reforma with live rock on the weekends and just right next to Toscana pizzas if you feel like having a bite afterwards.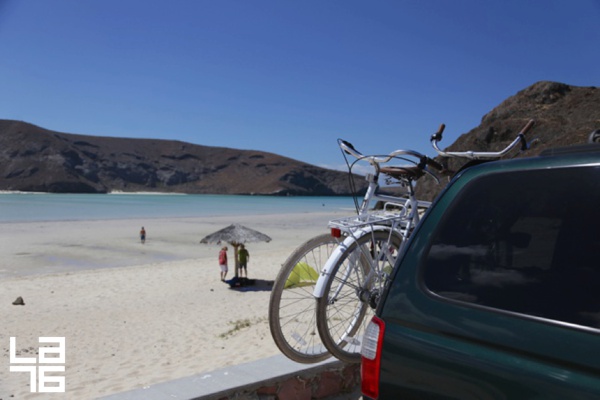 And if you are just not ready yet to leave this peaceful town, spend the night in town, and explore some more the next day.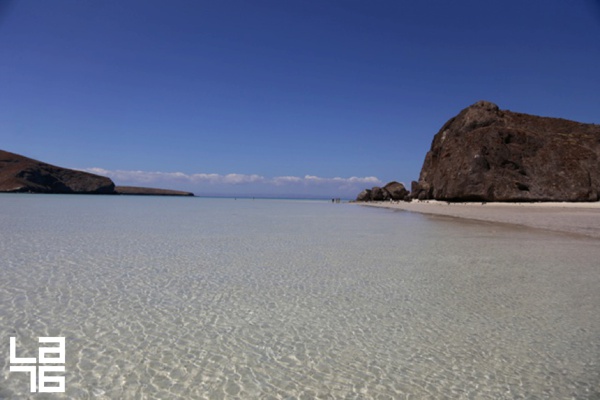 In short, there are five things you need to experience while La Paz: the beaches, the food, strolling along Malecon, exploring the town on your bicycle and Espíritu Santo Island.
If you need any more convincing, La Paz is sunny on average 350 days a year, with on average 75F in January, 86 in May, 98.6F in July, 93F in October and 80.6 in November – so any time is great to visit.
If you need more bicycle and other tips in La Paz, Cabo San Lucas or Baja, write a comment below of write me a line on Instagram @romanalilic.
See the video from our Bicycle Diaries in La Paz: