At first glance, striking architectural compositions by Florence-based digital artist Michele Durazzi look like surreal photographs of real buildings.  But, at a second glance, you realize that this is not (could not be) reality, and none of the structures are based off real-world architecture, confirms Durazzi.  Instead, aiming to explore "surreal minimalism," Durazzi's compositions zoom in on architectural details that are familiar yet improbable (i.e. facades with intricate paper-like folds or ginormous slits), contexualized by a seemingly authentic person, bike, boat, or vehicle.  Viewers, then, are prompted to fill in the gaps, constructing for themselves a vision of what a world with Durazzi's creations might look like.
So far, Michele Durazzi has completed two parts of this series titled "Was ist Metaphysik?" ("What is Metaphysics?"), borrowed from a lecture by German philosopher Martin Heidegger, meaning storytelling through the architectural detail.  Part one of Durazzi's work examines white forms, while part two focuses on water.
Even though these renderings of surreal cityscapes are not real, I can't help but imagine myself in such an environment, riding a bicycle or swimming in that pool.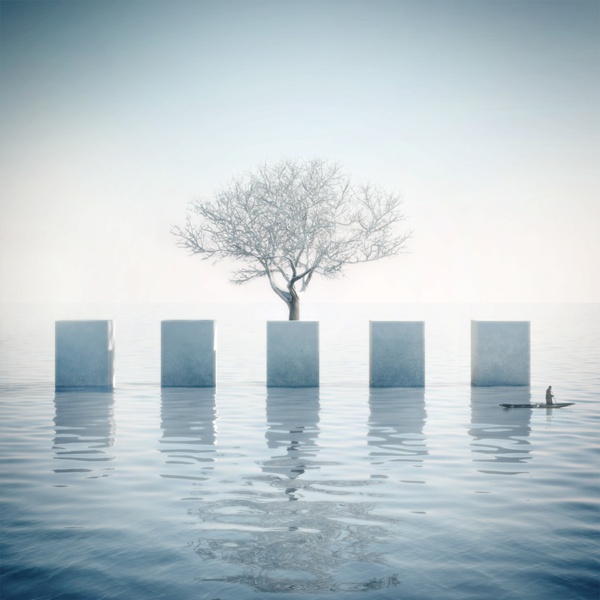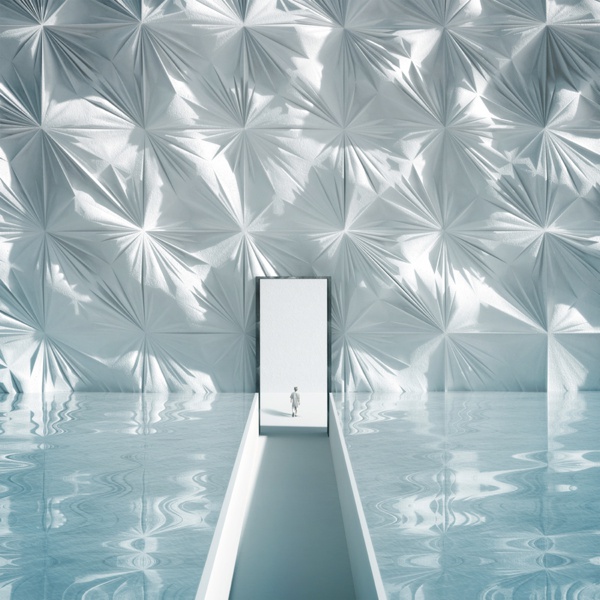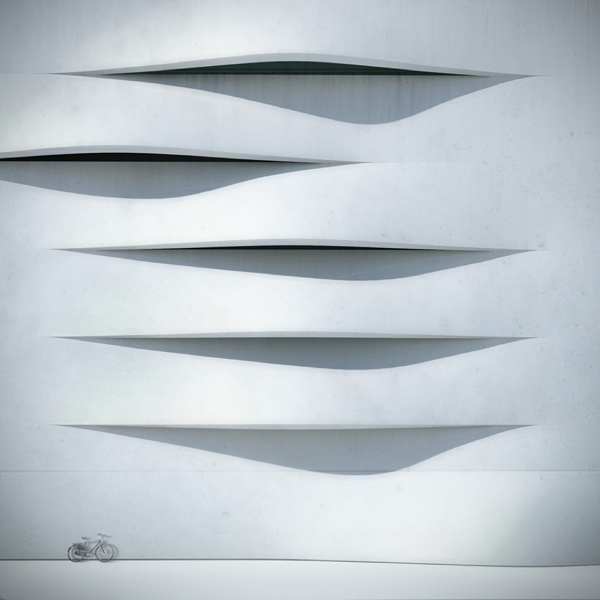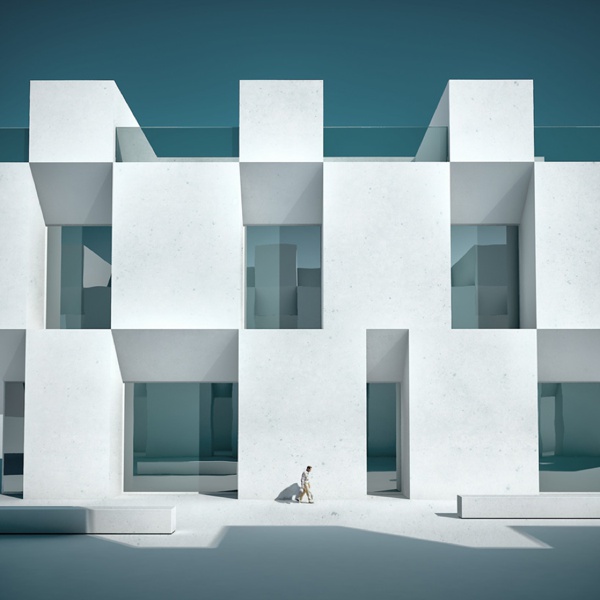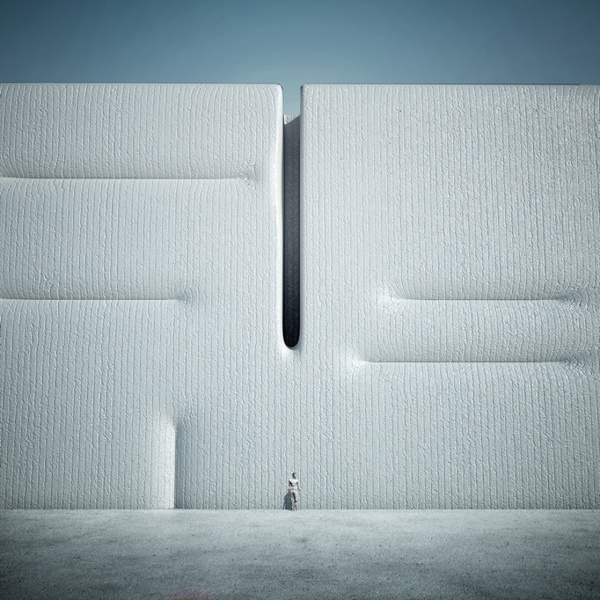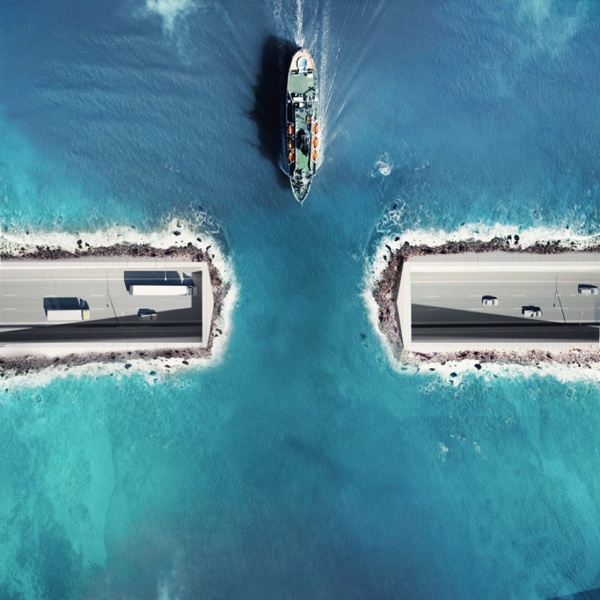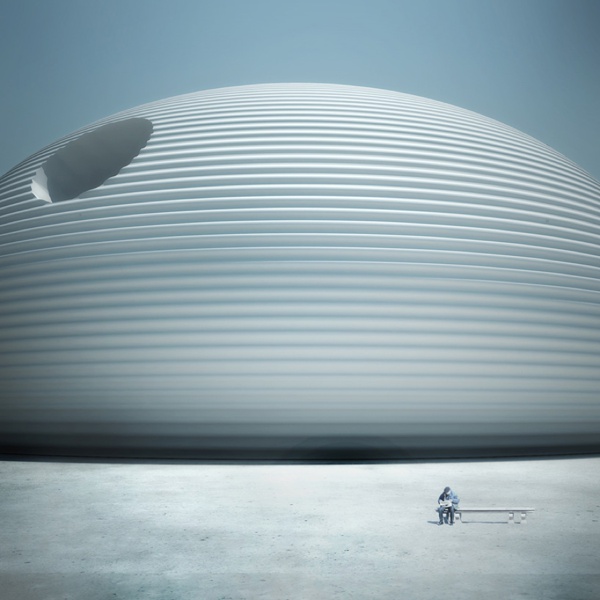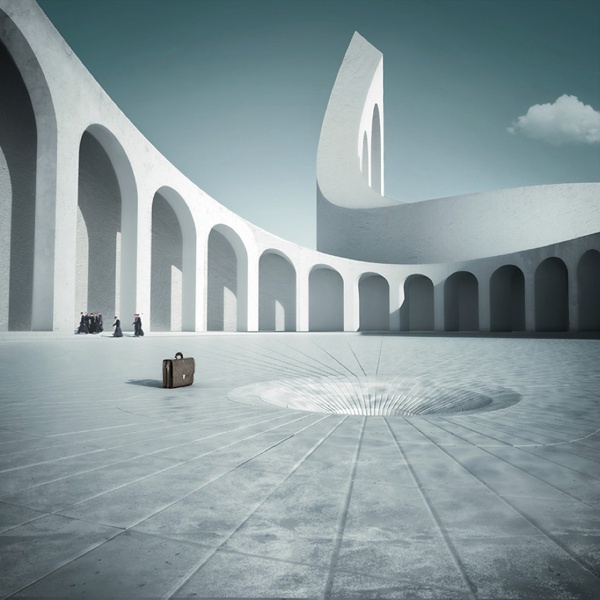 About Michele Durazzi:
Michele Durazzim is an Italian designer whom graduated from The University of Florence. His latest beautiful and minimal project, reunited from several "Was ist Metaphysik" series combining art with architecture.
Michele's website: www.d-arkroom.com.  See more of his work on Behance here.
See other surreal projects we liked:
– Surreal Photography by Noell Oszvald
– Surreal Dream-Like Photography by Oleg Oprisco
– Shanghai Dreamers, by Quentin Shih
– Body of Work, Catalina Bartolome