Living in Baja California Sur, surrounded by the Sea of Cortez and the Pacific Ocean, with a coastline of more than 2,000 kilometers (1,250 miles), we are extremely spoiled with some of the most beautiful beaches.  We are spoiled to that extreme, that, when we're heading for a beach day, and see one car and a beach umbrella, we are willing to drive further just to be able to enjoy miles long beach by ourselves.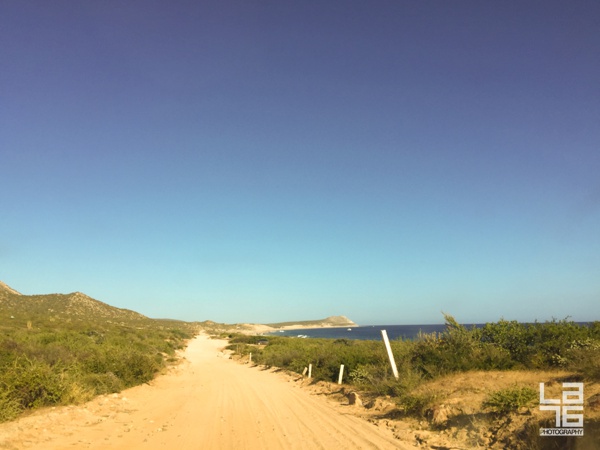 One of our favorite remote beach spots in Baja is in the East Cape, just an hour away from Cabo San Lucas.  The beach we most often visit is rocky now (Hurricane Odile changed it immensely, taking away lots of sand), but has lovely small bays and captivating crashing waves.  There's even a natural hot tub, and we just love spending the day there, by ourselves, relaxing, soaking in the hot tub, jumping in the waves, and running up and down the beach with our golden retriever Zlatka, who loves the ocean!


This time, we got unexpected visitors – 4 donkeys came for a visit, a snack and a cuddle.  Two jennies and two foals.  It seemed they were completely used to people because they approached us with great curiosity.  Zlatka was excited to meet them as well; we let them smell each other, even though we were afraid how the donkeys would react to her.  The youngest foal was the cutest – very hairy and wanting me to pet him.  A couple of minutes (and one granola bar) later, they headed off, probably looking for a patch of grass to chew on.  We stayed there sipping chilled rosé on the beach until the sunset and returned home inspired and happy.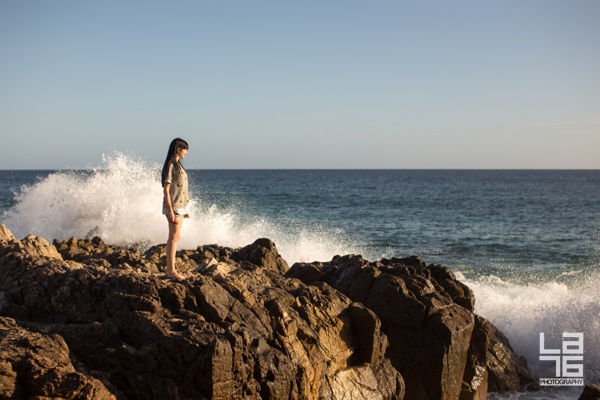 It was a fabulous way to celebrate our first weekend of the New Year.  I feel excited and enthusiastic about this year.  May it bring many travels, take you to new places, and fulfillment of your dreams and goals.
All photos taken at the East Cape by Romana & Mariano, LA76 Photography.