If objects could tell stories, the objects in this artist and lawyer's home in Cuernavaca, Mexico, would have stories to listen to for years.  Stories about their first visit to Europe, drinking local wine and enjoying exquisite food under a 100+ years old tree in Slovenian wine country, about the magic of the Red Square, which was on their travel list for more than 50 years, then about getting lost in Italy, and using their freshly learned Italian to get back to the hotel, about strolls and cheese tastings by the Sienna river in Paris… About dancing classes in Mexico city's parks, about dog's barks, family gatherings, about laughter, about sorrow, about love, about life.
I met my in-laws ten years ago when I first visited Mexico, when the only Spanish I knew was Gracias and Buenos días. In those ten years, they moved house once, and they are now getting ready to move once more to a house they are currently building in Cuernavaca, Mexico. Throughout those ten years, we have visited them many times, and even though they moved homes, most of the furniture and objects were moving with them, and they will always remind me of the essence of their home.
And while I've seen many of the objects many times before, during our recent stay, when we stayed mostly indoors taking care of our dog, I had more time on my hands and started paying more attention to everything that makes their home theirs.
My mother in law is an architect, but she is also a multidisciplinary artist; she also paints, makes sculptures, and writes. Every time we visit, they are involved in a different project. They both started learning Italian because they were planning a trip to Italy after our Slovenian wedding. They learned some basic Serbian, so they could more easily communicate with my parents. I love their passion for life and their unending curiosity. My father in law, Ruben, is a lawyer, and he has a lovely fountain pen collection, among others. Both Irene and Ruben are book lovers, so throughout the house, you can find walls full of books, which I love.
Here are some details that caught my attention.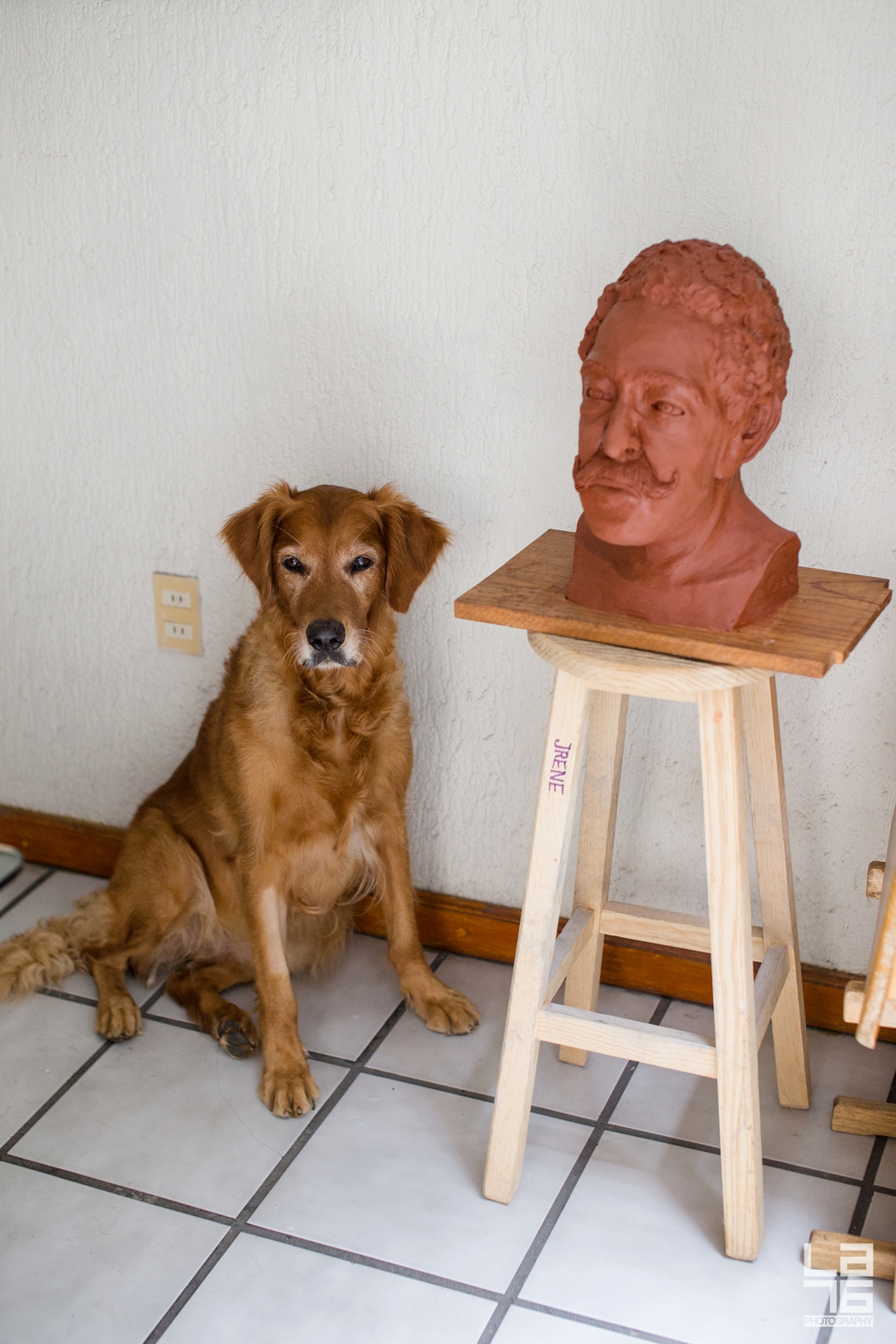 Our dog Zlatka sitting next to a clay portrait sculpture of my father in law, created by my mother in law.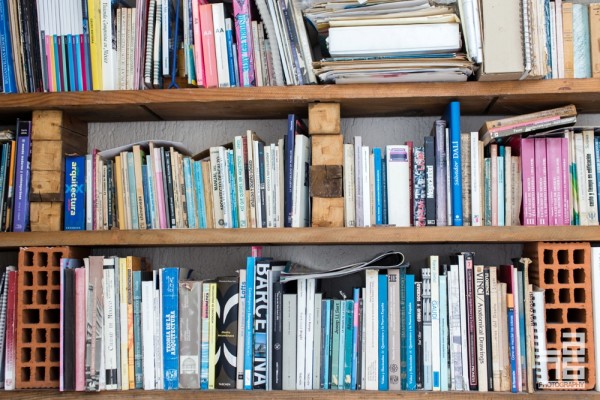 Part of the book collection.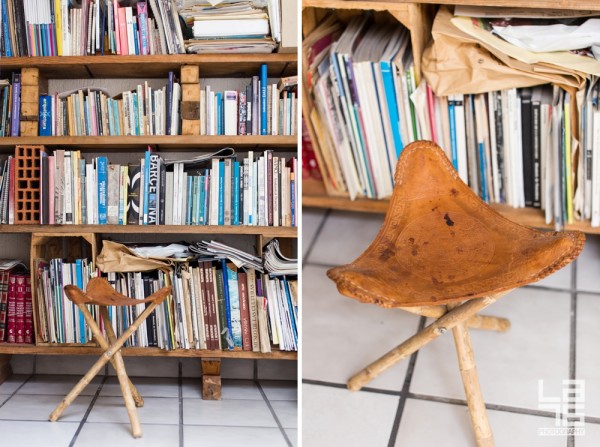 Traditional Mexican banquito (it probably has more than 40 years) so you can sit and choose your next read.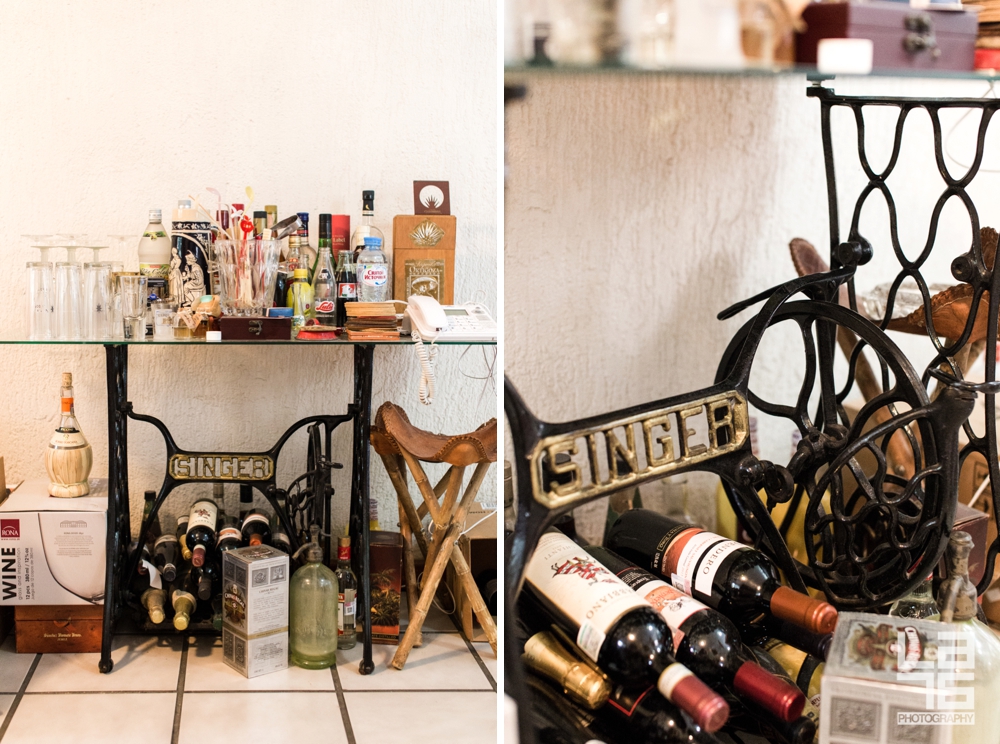 Singer's sewing table converted into a liquor bar.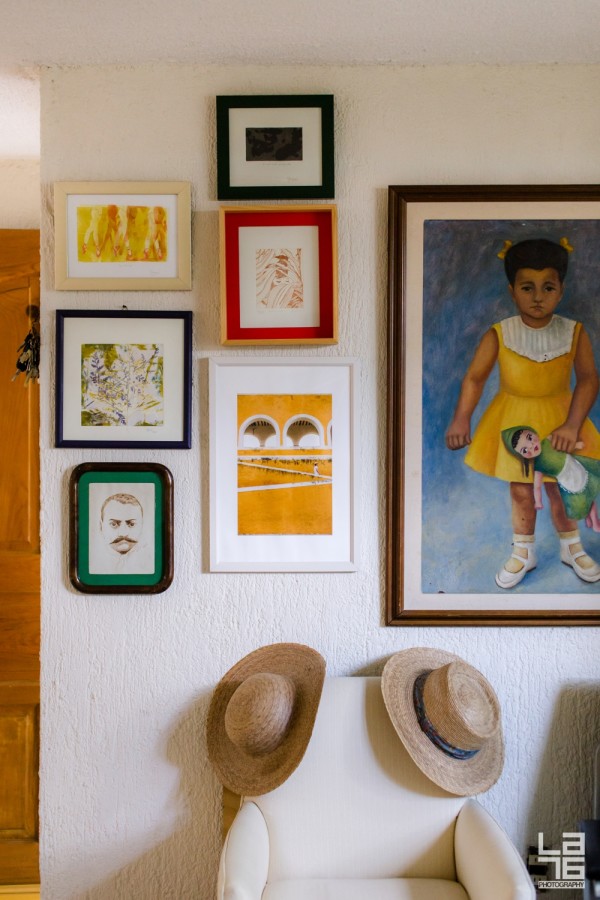 Left and middle column three paintings by my mother in law Irene Diez Perez. In the middle my photograph of Mariano in Izamal. Left Irene painted by her sister Rosa Diaz.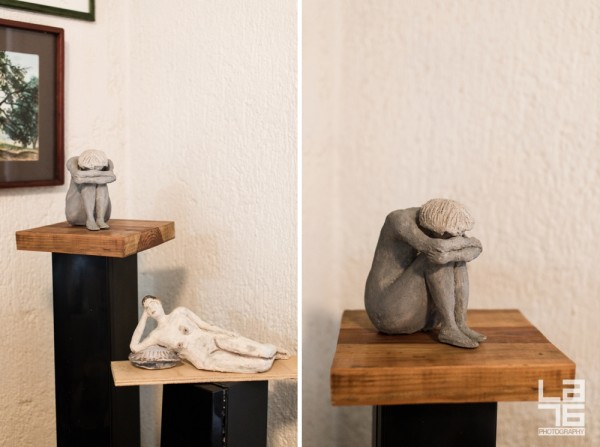 Sculptures by Irene Diez Perez.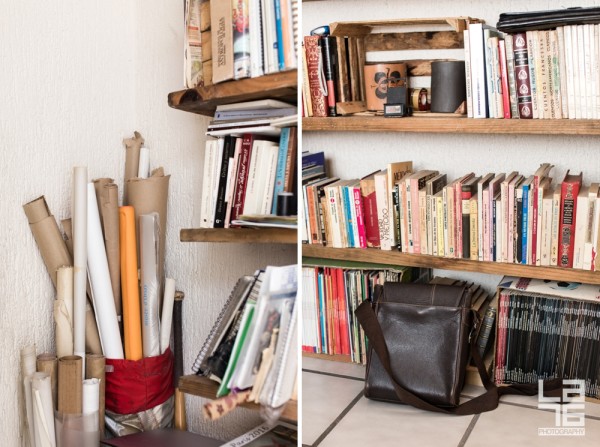 Book wall in the study room.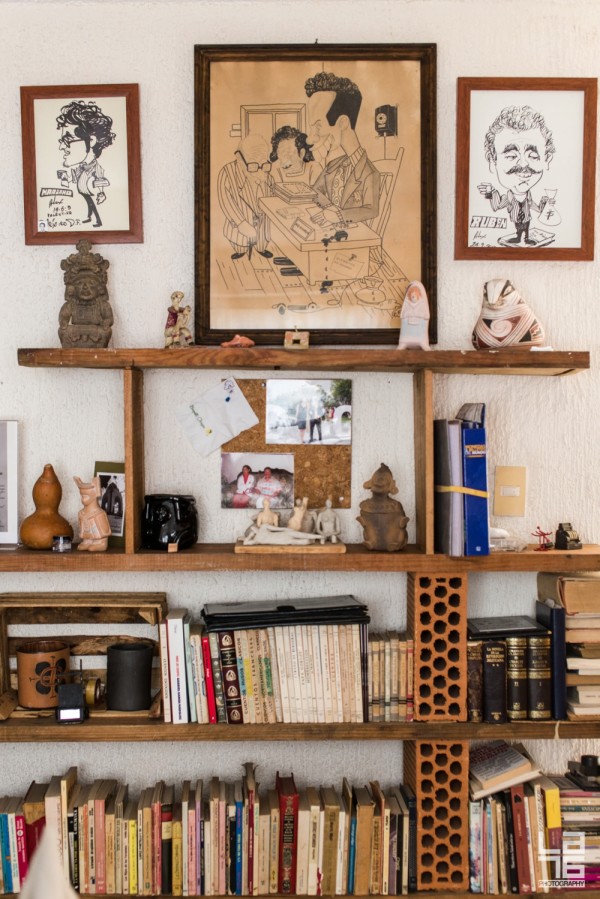 In the study room.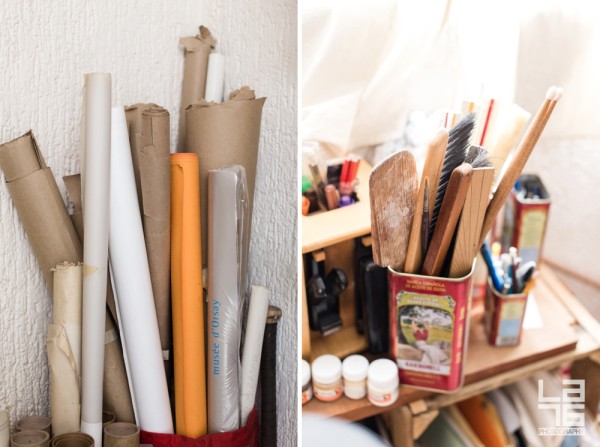 Painting accessories.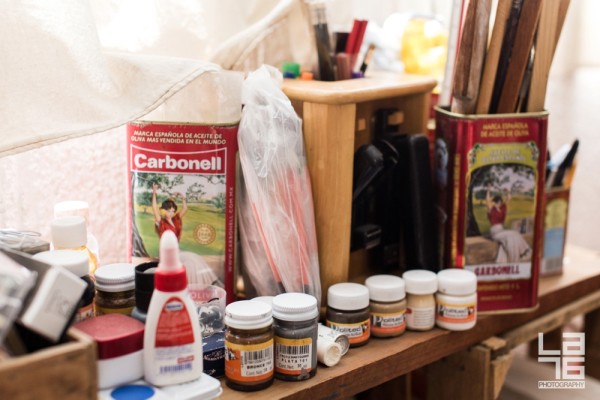 More painting accessories.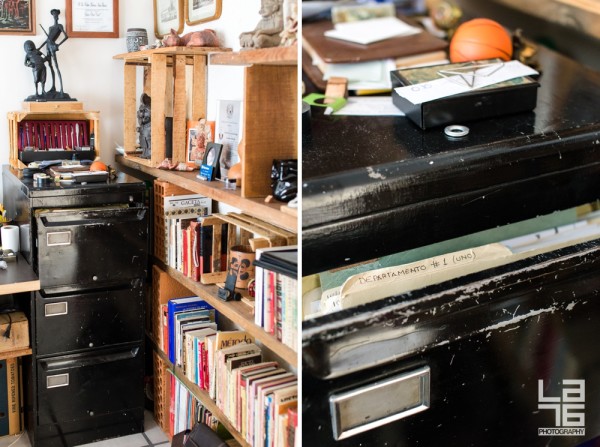 I love this classic filing cabinet of my father in law Ruben.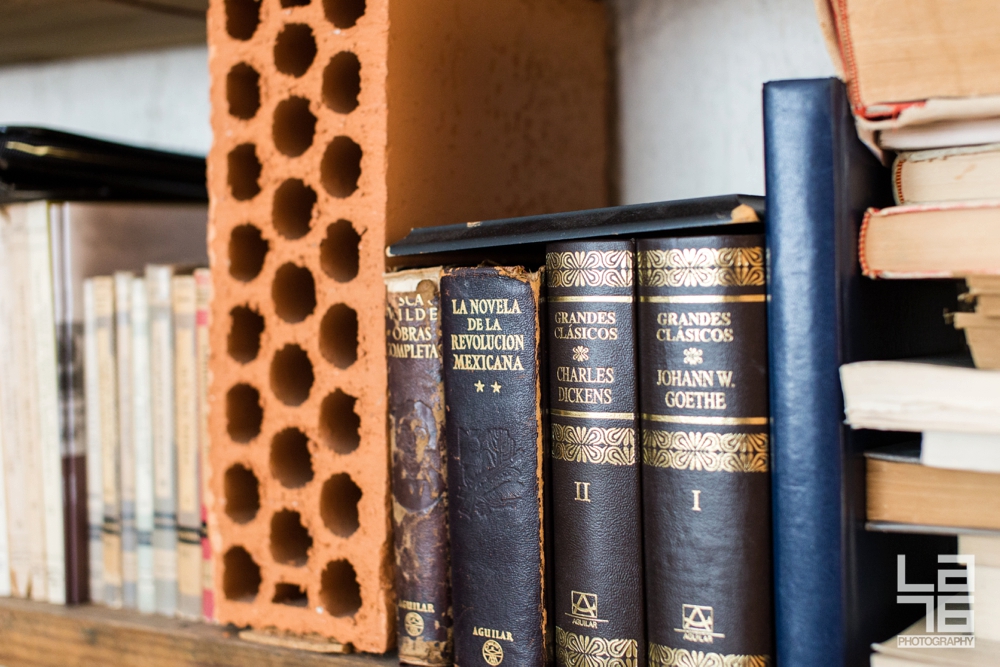 Some of the book classics.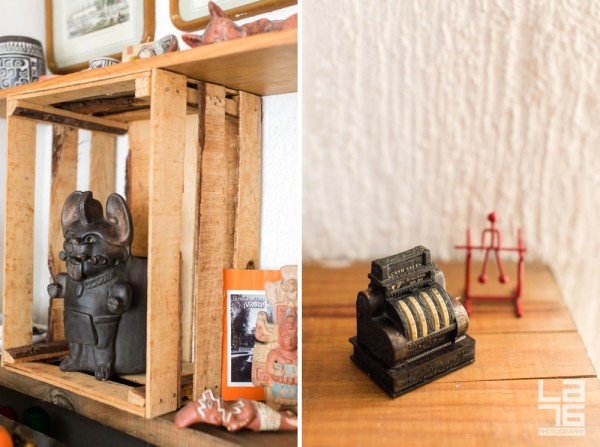 Mayan sculpture and little details.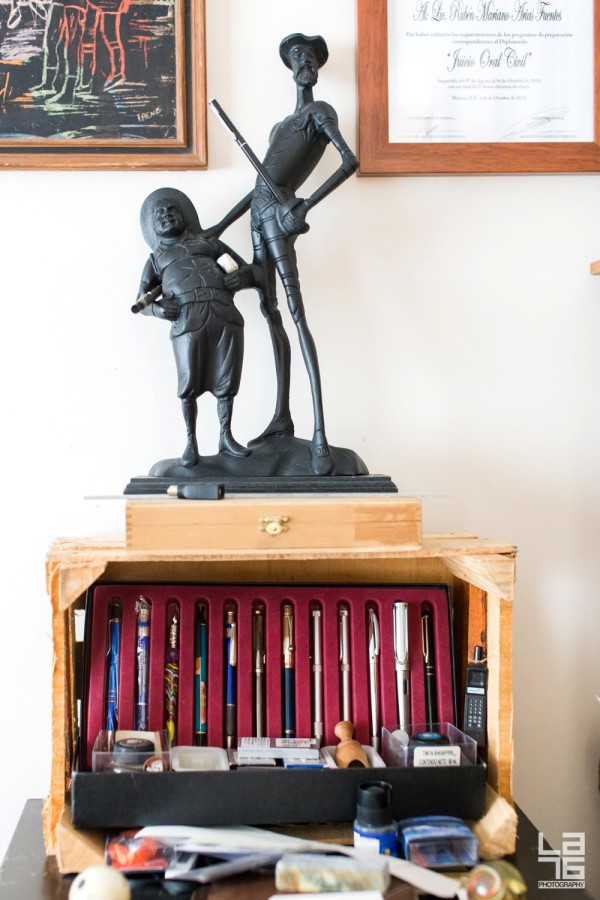 Part of the fountain pen collection and are those Don Quixote and Sancho Panza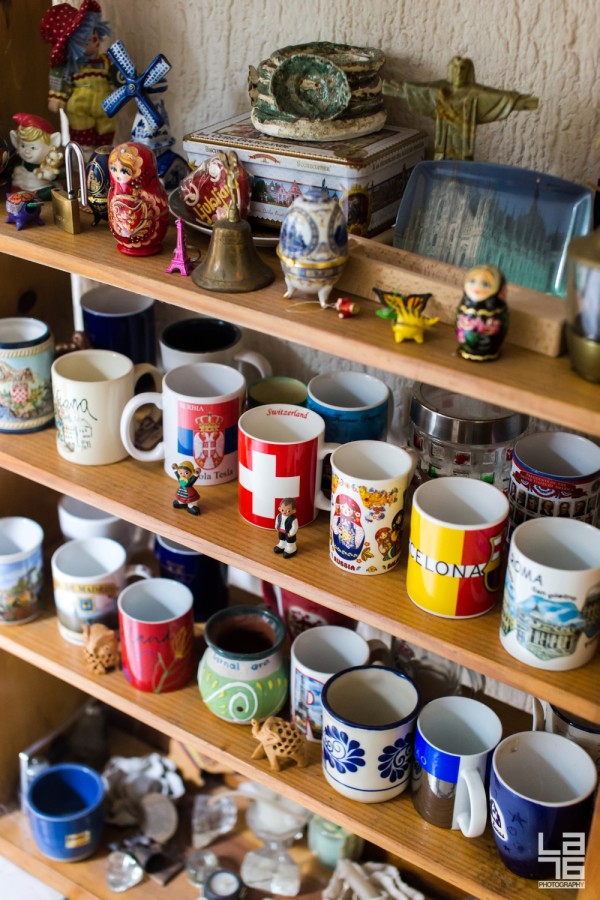 Mug collection from almost every town they visited.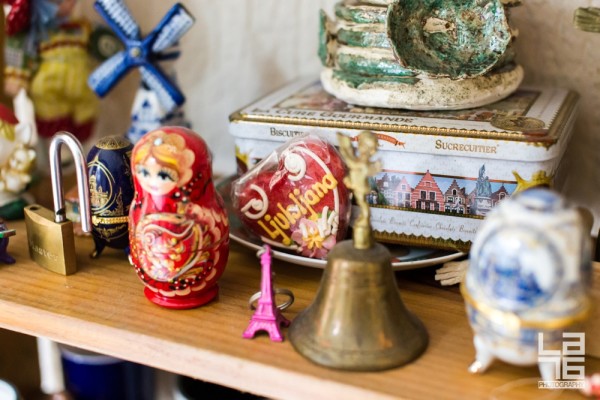 Lect heart from Ljubljana and Babushka from Moscow must be their favorites.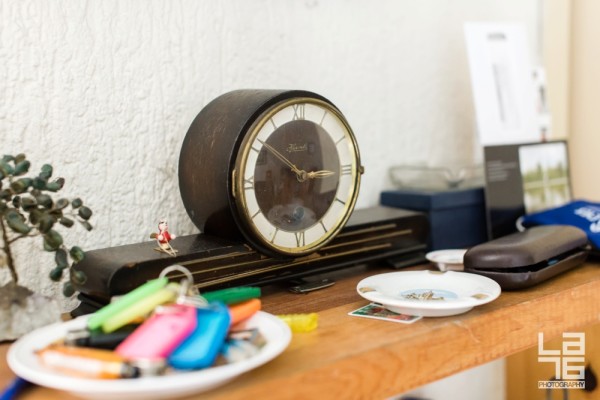 Vintage clock from Mariano's great grandparents (still working).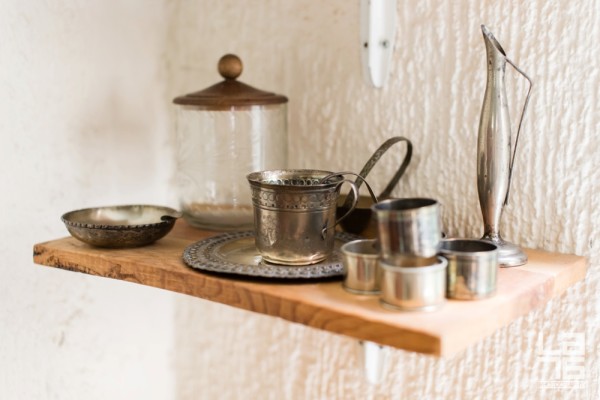 Silver coffee set.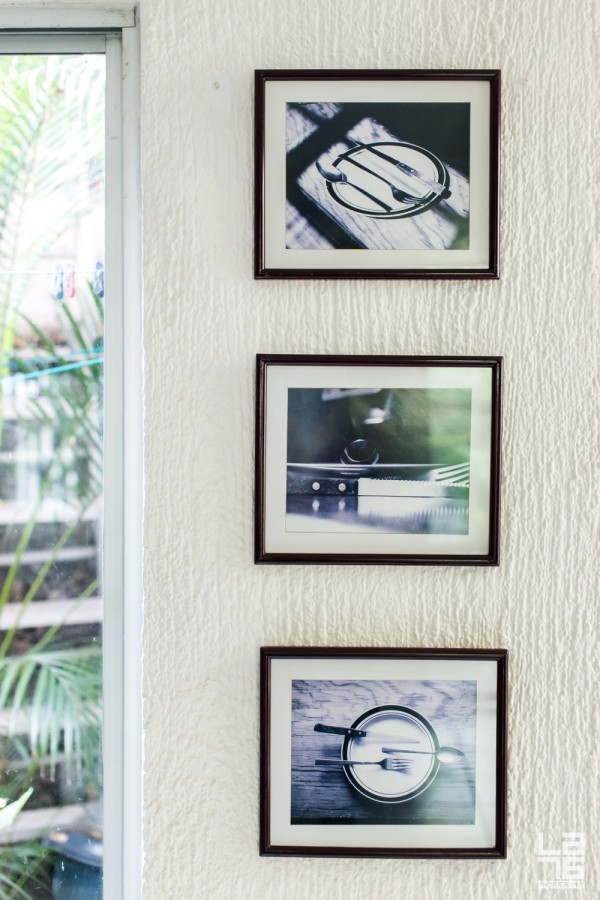 Mariano's brother Ruben's study of cutlery in photographs.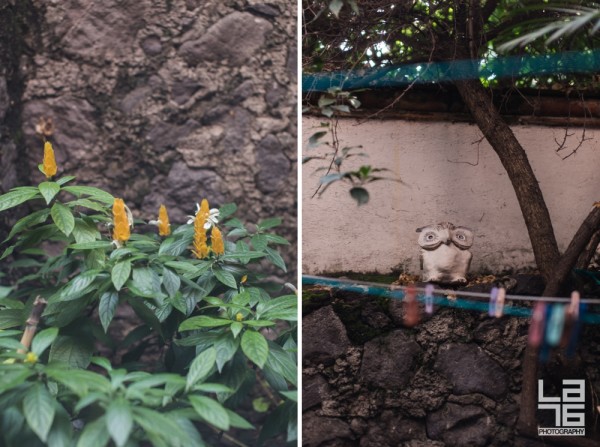 Tiny interior garden which gives much light to the interior.