Acre, Baja, is a tropical oasis in the midst of the desert. Its lush landscaping transports you into a world abundant with lush nature, its own microclimate, and cute private treehouses. It has a restaurant and villas with modern organic design, built with rammed earth and decorated with products made by artisans from the area and selected regions in Mexico.
I love visiting Acre, not just because of their adorable rescue donkey Burrito, but also because of amazing organic lunches and dinners under the stars, cocktails by the firepit, sleeping in a treehouse (it's a perfect staycation for me, just 30 minutes from our home in Cabo San Lucas), ping-pong tournaments with friends, and the entire vibe of the place that makes you feel so relaxed and at ease.
That's why it was such a pleasure for me to team up with my friends Marianna Idirin, a wedding planner and designer, and Pina Cate, flower designer. They created this beautiful intimate wedding reception setup at Acre Baja and it was a joy to photograph it all. The dinner setup was tucked in a private dining room with walls made of palm trees, and with bohemian macramé chandeliers. Photographing this lush bohemian wedding setup at Acre was an absolute pleasure!
I love how the natural colors of the dry florals, hand-woven chairs, and wooden table chargers, combine with natural linens. The macramé chandeliers crown the wedding reception setup perfectly. And the lush landscaping makes dining al-fresco feel intimate and magical.
See all the photos below and let me know if you love it as much as I did!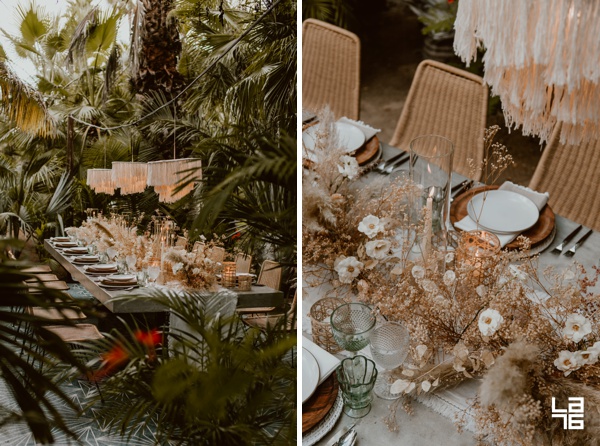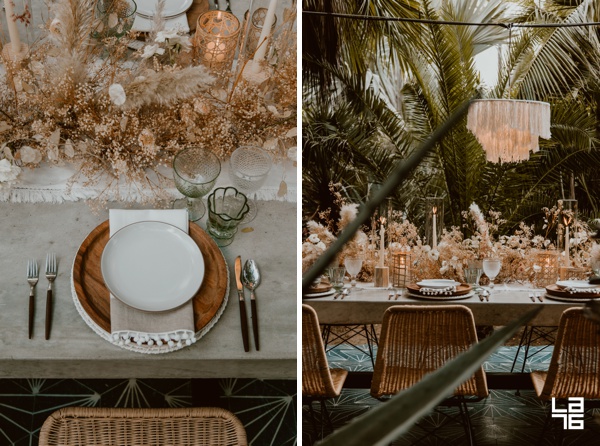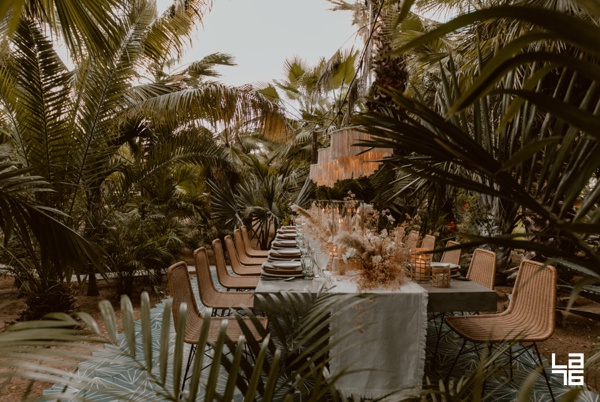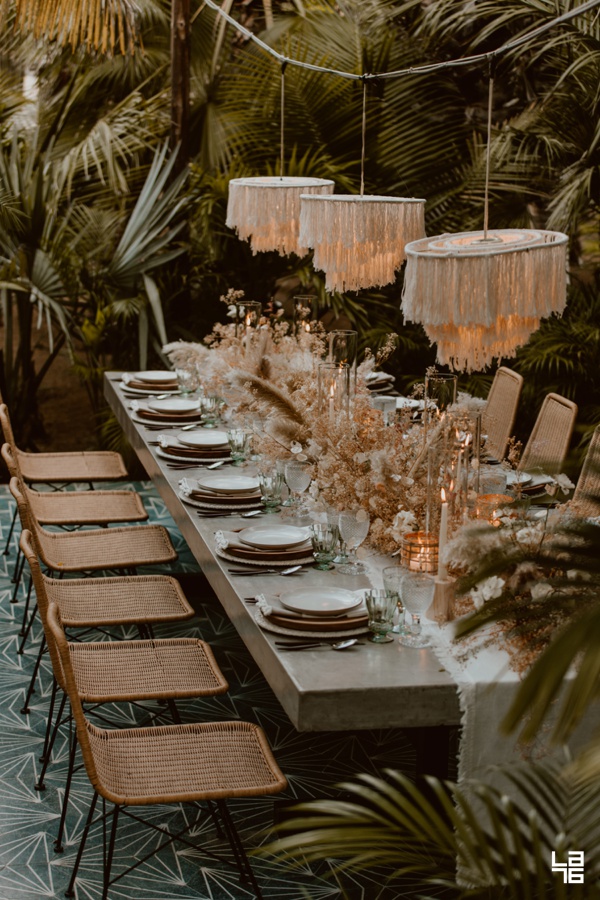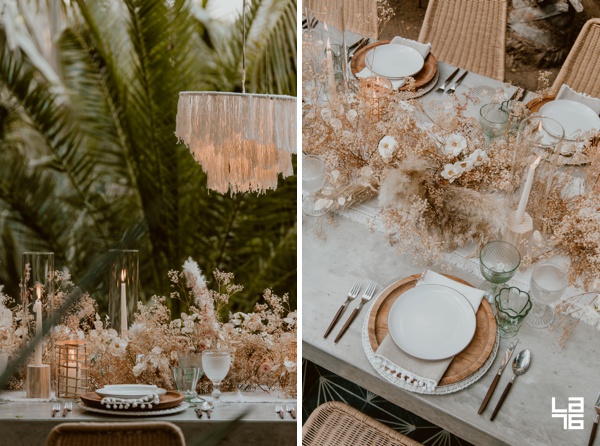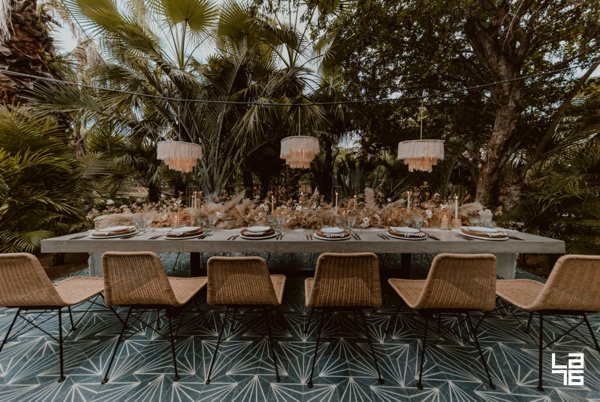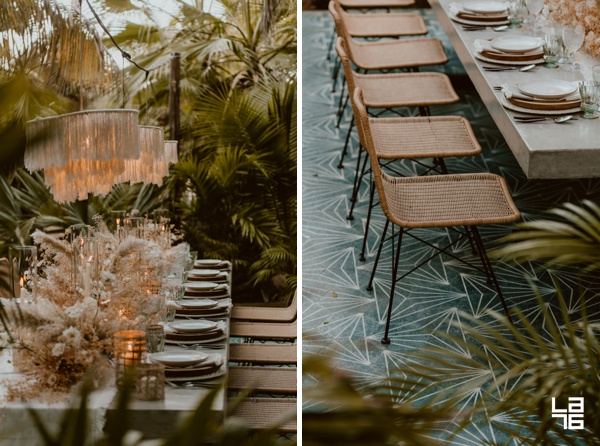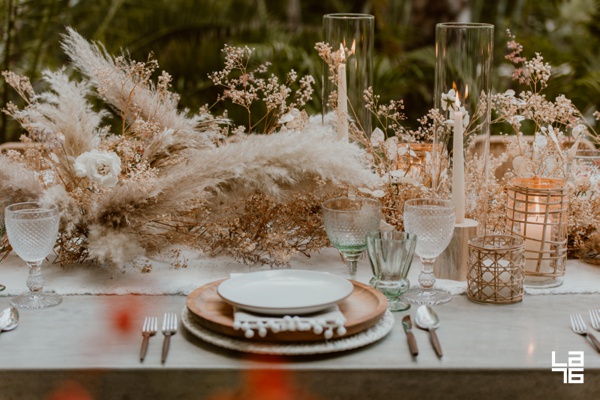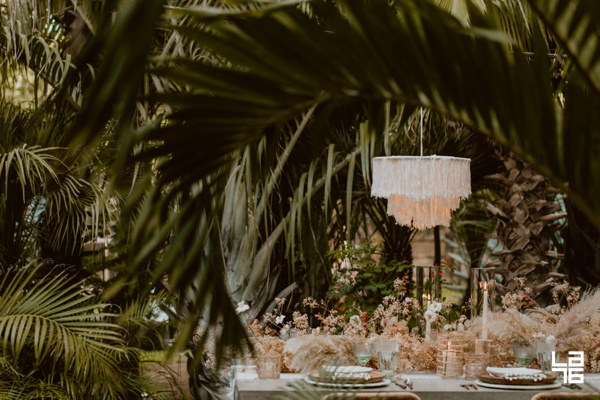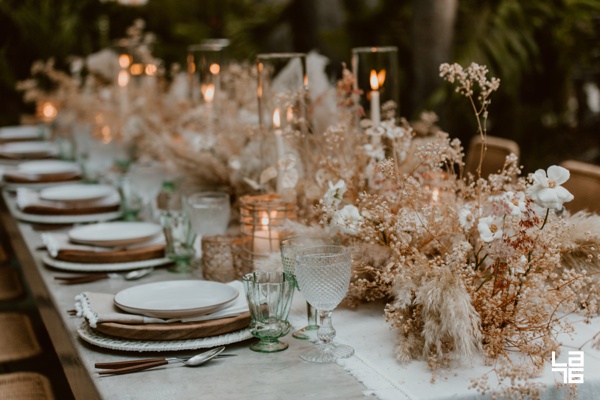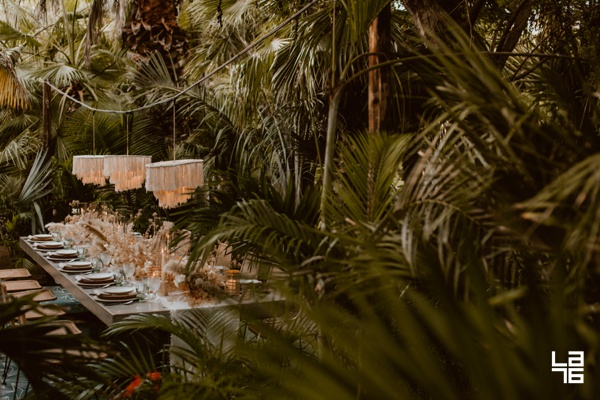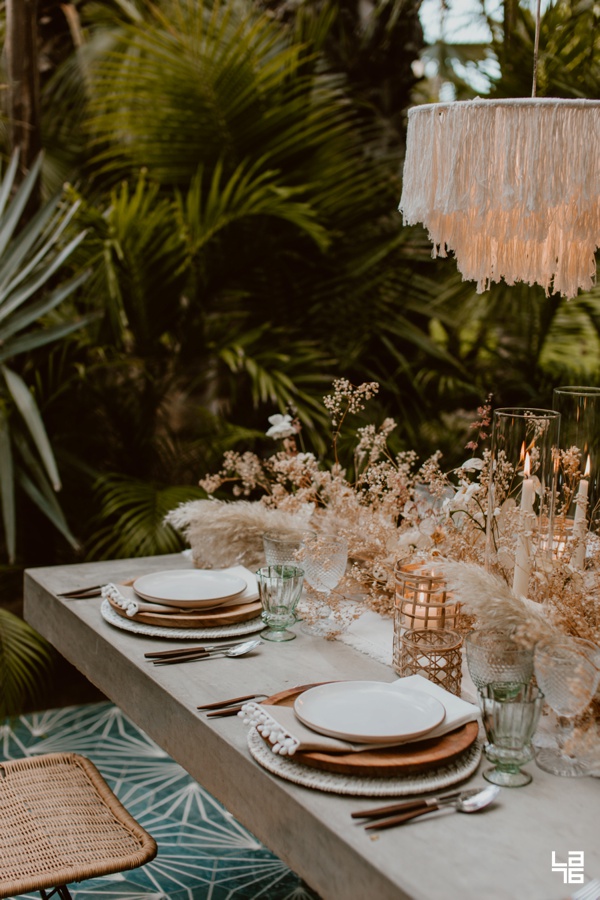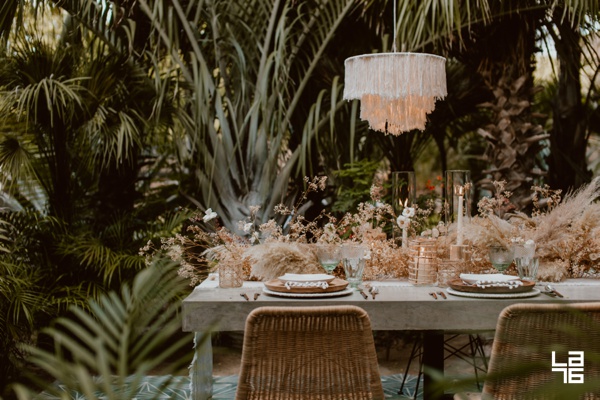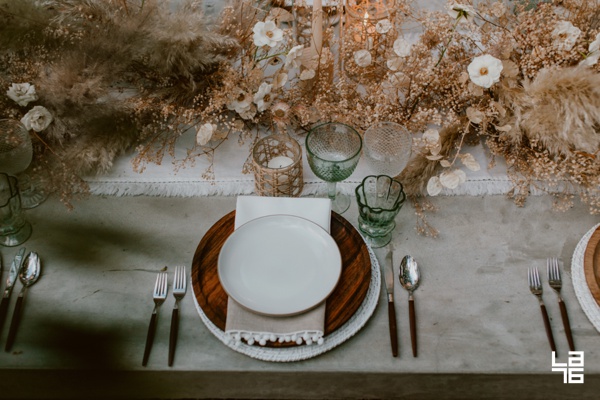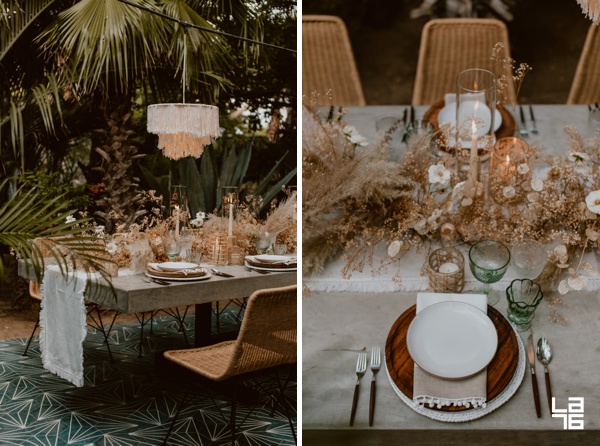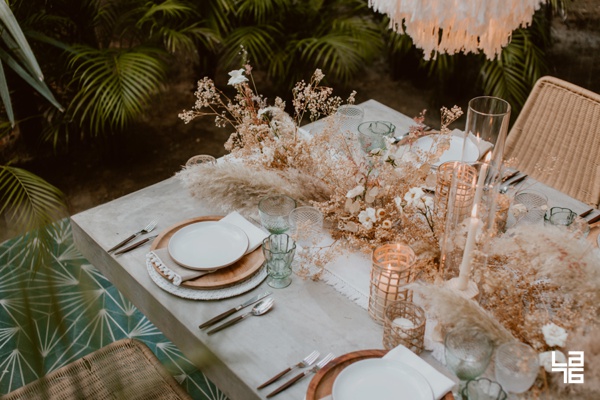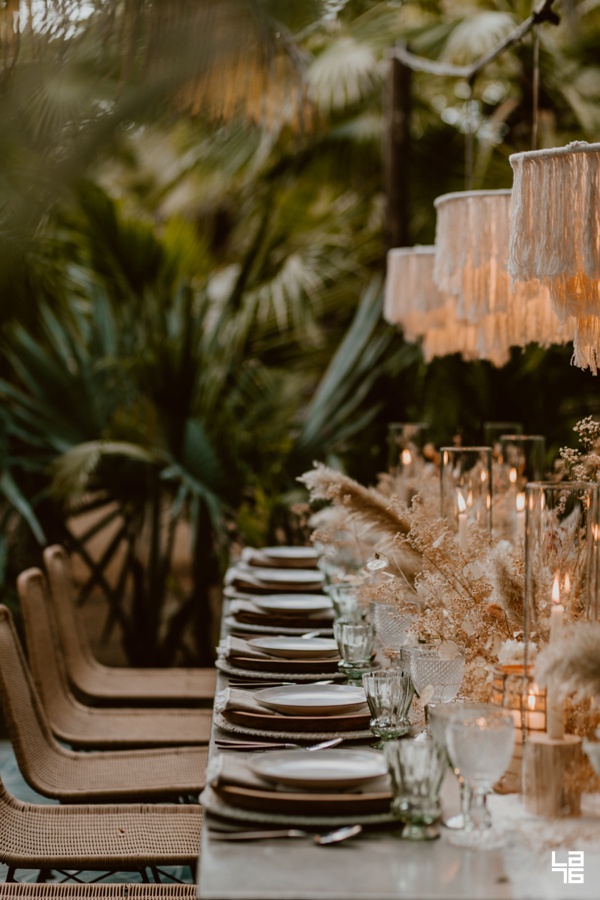 About Acre, Baja: Tucked in the foothills of San Jose del Cabo is Acre, a lush sanctuary set on 25 acres of abundant greenery. Featuring elegant treehouses, organic farms, private event spaces, and an award-winning bar and restaurant, sustainable villas, connection and celebration are at the heart of what they do.
Wedding reception planning: Event Design by Marianna Idirin
Floral Design: Pina Cate
Rentals: Warehouse Rentals
Wedding Venue: Acre Restaurant and Treehouses
Photography: LA76 Photography (us) – For wedding and other photography inquiries please send us an email here.
See more or our Acre Baja wedding photography here, here, and see more of the Jungle Table setup at Acre Baja here.