My virtual coffee date today is Sonja Ravbar. She is a fashion designer and founder of BELO by Sonja Ravbar, she is a photographer and an exceptionally creative mind, but most of all, she is an incredible human being and a person who I am happy to call my friend for about 20 years already. Besides fashion and photography Sonja loves to travel, and today we are chatting about it all. What inspires her way of design, her style and travel tips, and where will the road (or plane) take her next.
Throughout our conversation, you will see the photos of Sonja wearing her own creations for BELO. Mariano and I photographed Sonja last winter in Ljubljana.
What is your travel style? Minimalist, or maximalist?
My taste in fashion and architecture I would describe as minimalist. But as for my lust for life and traveling, I guess I could say I am a maximalist. I would love to see it all, the whole world, taste all the fantastic world foods, have a sip of great wines from all over the world, experience unusual things and learn more and more about colorful cultures that the world is offering. Yes, I want to go big in traveling. Even when I am backpacking.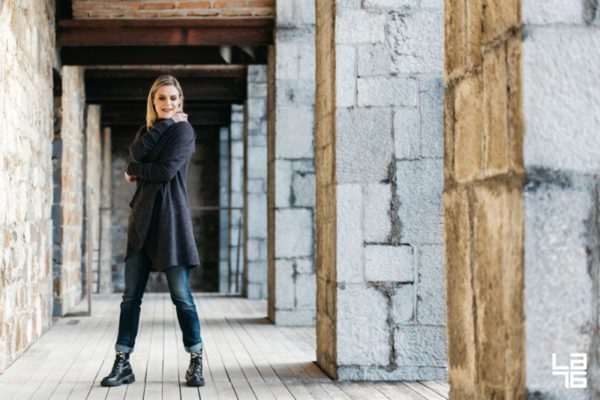 What are your travel essentials?
My travel essentials are very practical. First, I don't leave my home without at least one book. The next thing is my Huawei P20Pro phone. It is like my computer, my holy grail. I use it for reading and writing emails, saving notes, writing down ideas, planning, communicating with others, running my business, taking lots of snapshots, as well as relaxing by listening to the music I have saved on the phone.
I always travel with my hidden Samsonite fanny where I keep documents and money. I also have a microfiber fast drying towel, maybe some water filters, it all depends on where I travel to. And I never forget some first aid medicine.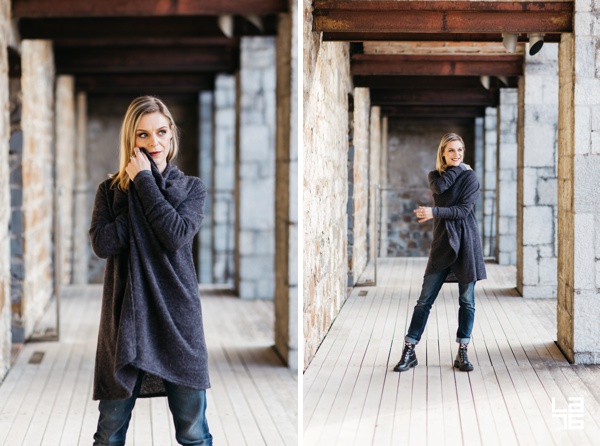 Your frequent travel destination?
Lately, I would say India. I tend to visit it at least once a year.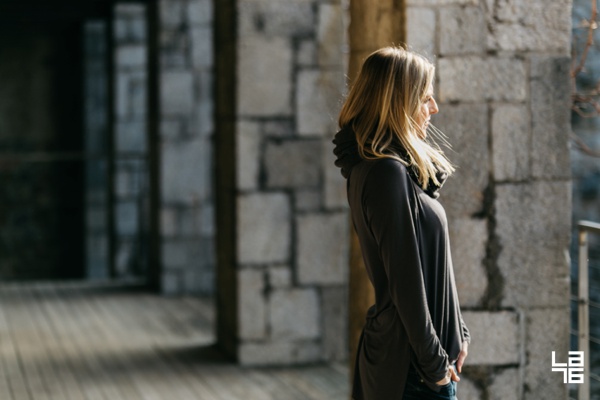 Do you have any travel rituals?
Hm… Interesting question, I have never thought about it. I am not sure if I have any special rituals… Most of the time I pack my bags the night before traveling. I tend to have as minimum luggage as possible (I always count on bringing back more than leaving with), keeping it simple and efficient.
What are your beauty & wellness rituals when traveling?
I am trying to keep it simple. Before traveling, I go to the hairdresser, and take care of manicure, pedicure, and waxing so I can be ok for as long as possible on my trip.
My cosmetic bag is never missing natural deodorant that I am making myself for the last 8 years at least. I have my toothbrush, toothpaste, and some kumkumadi Indian face oil (which is great for hydrating your skin and protecting it from free radicals). I also take my face cream for hydration and mascara for my eyelashes. Those are the most important things, but in the end, I always end up carrying with me much more.[smiles]
Being a fashion designer, I am eager to hear your fashion tips for when traveling to the seaside or going on a winter trip! What do you personally like to wear and why?
I tend to dress more cozy, airy and more boho while traveling to warm places. There are always some oversized dresses, tunics, wide pants and always my flipflops. I love to feel free and light.
For colder places, I am much stricter, especially with clothes. I have professional wind jackets, never forget items that will keep me warm, and of course, the extra socks! I also make sure to bring medical and wellness supplies for cold. For me, some of the most important things are good quality shoes, and I'm mostly referring to hiking shoes. My mantra is "Better look comfortable and sportive than fashionable and stupid." I would never walk some hills in flipflops. I think that the right equipment can even look trendy and sexy.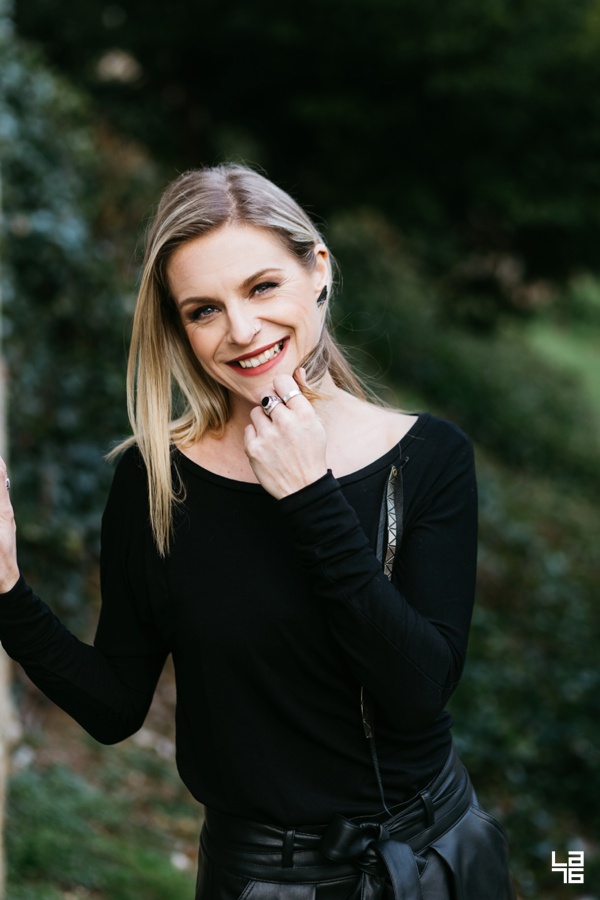 Which is your favorite town or destination?
Wollongong, New South Wales, Australia.
And what makes it your favorite?
The endless beach. Nothing material. It is a small town, very simple and surf oriented.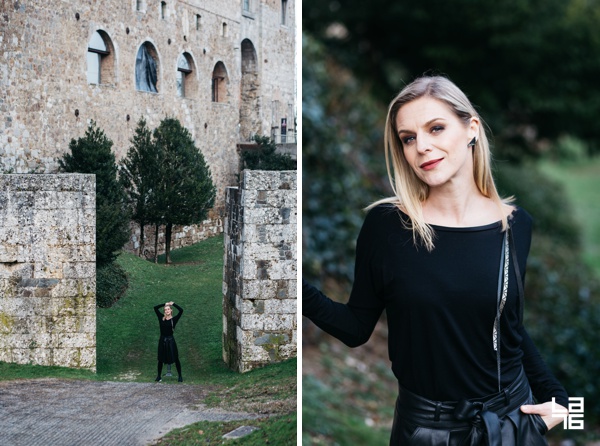 How does your ideal day look like when on vacation?
My perfect day while traveling is always the one when I wake up early, drink coffee in peace, thinking about nothing else than the place I am at.
Enjoying the view of nature or a big city. Making plans what to see that day. Hanging out with some locals. Eating local food, trying to learn some word of their language and experience something I don't see or have at home.
And every moment, every second I try to remember, how lucky I am to be there. And I always think I need to remember every touch, every view, and every smell. I don't take any of my trips for granted. I enjoy them with all my heart. And I feel so privileged for being able to travel, even if the trip is simple and modest.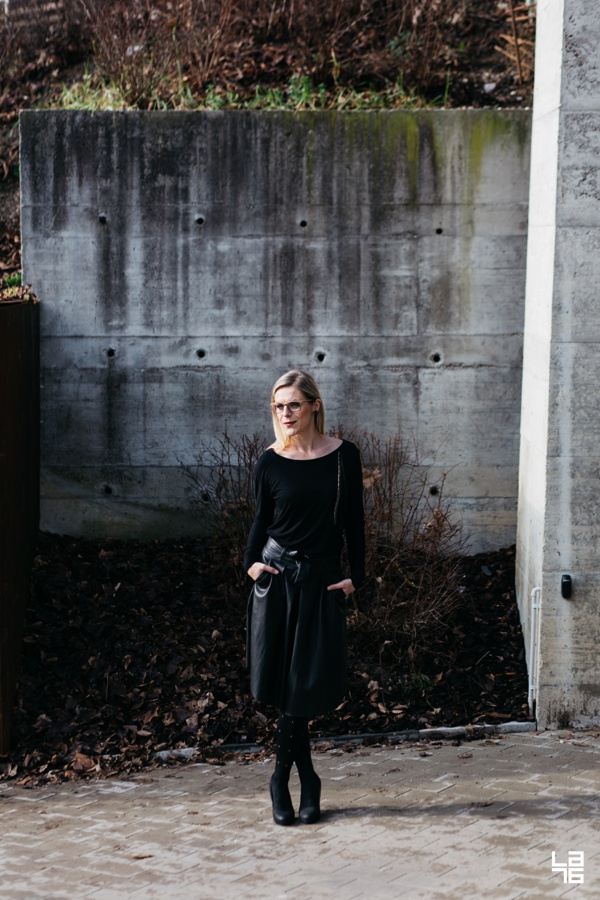 Please describe your fashion brand BELO in your own words.
BELO is my child. It is something I like to wear. Something I believe it suits you too. It is a project through which I express my world.
My idea of collections for BELO by Sonja Ravbar reflects Scandinavian design and colors, evergreen shapes and style. I am so happy to see my customers as strong, self-confident women with attractive style and interesting way of living.
Where do you get inspiration for your apparel collections?
Inspirations come from my needs. From ideas what I would wear. And of course, from trends, things I see on my travels, on social media, etc. I believe no designer would say that everything comes from her or him. We are all reflections of the world surrounding us.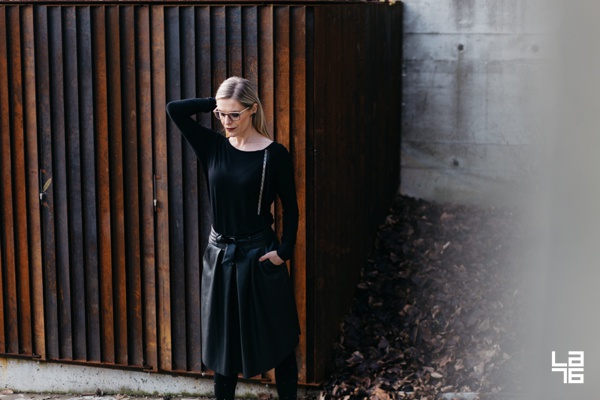 What was the inspiration behind the latest BELO collection, and how do you decide on which pieces to include in it?
I am very much intrigued with Scandinavian design and interiors right now, that is why the leading colors this winter are black and grey. Mostly grey, with occasional pops of warm colors.
But I actually went out of the box with my December line with pajamas and a slip, which is my second desire connected to Christmas and holidays. I am very much in love with Christmas and holiday time. Christmas for me is entirely out of simple… there is red, white, green, and million sparkling lights. So, pajamas are red and white. But in everyday life, you won't see me wearing red ever. [smiles]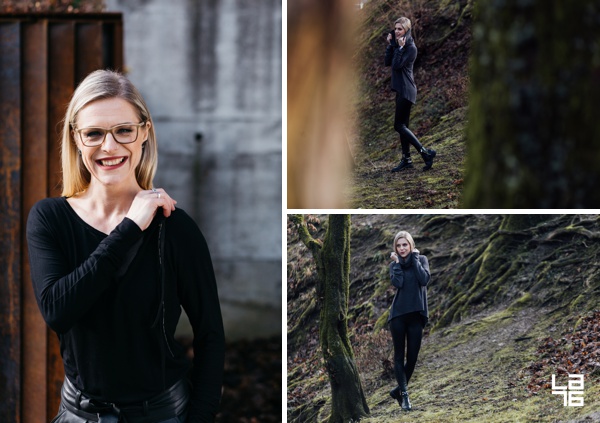 What inspires you the most currently? And what are the things you are working on for BELO, or some other projects?
I am working on expanding my collection, and tend to move more towards "street style elegance" and combining different materials. Probably, most of my clothes will always be solid colors, but from time to time I put in some prints and some colors.
My current inspiration is Scandinavian interior, their colors, and minimalism. Now I am very much discovering Hygge because Hygge is love, peace, rest, and empathy. I am a very sensible person, and relationships are the most important thing to me, so I find so much love, feelings, and beauty in this Danish way of life.
I am also planning on some more complex designs and to expand my line, which will include everything from sleep gowns to coats.
Which book is on your bookshelf now?
At the moment I am reading all about Hygge and The Art of Relationship.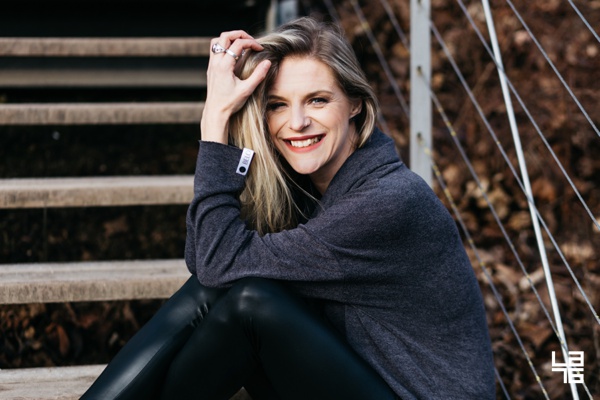 Where will your travels take you next?
Hopefully Indonesia. Or Bhutan. Actually, anywhere is great, because travels mean so much to me, I don't even complicate where to go. As long as I am having my big backpack and living a simple natural life and learning it from the real people.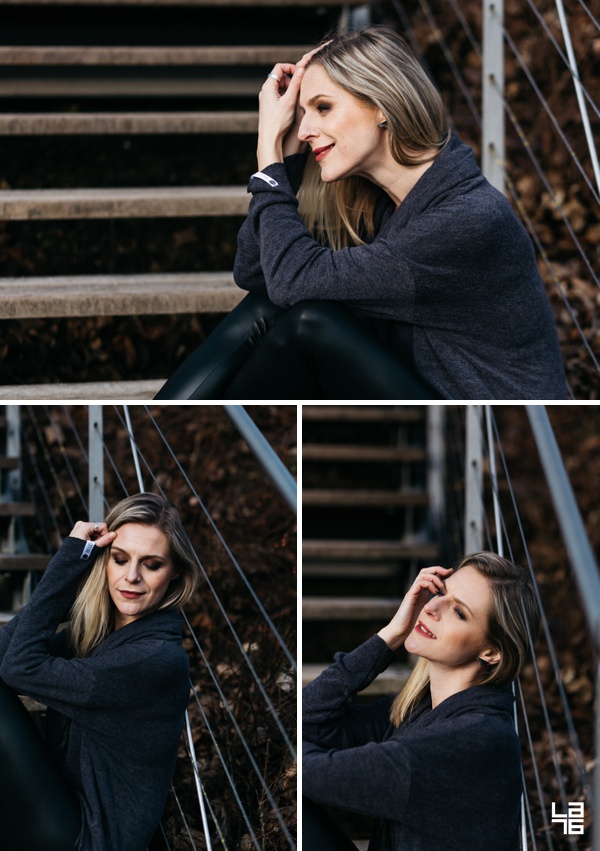 Travel destination still on your wish list?
I could say all the rest of the world that I haven't seen yet. Africa, Americas… It is funny, I am so much into Scandinavian design and countryside on the one hand, and on the other, I am in love with summer. So I mostly want to travel to warm destinations. Exceptions to that are Iceland, Scandinavia, and Alaska. Alaska became a dream destination, which was born during watching Northern Exposure series. A long, long time ago.
Thank you Sonja!
You can follow BELO by Sonja Ravbar on Instagram here, on Facebook here, and visit her website here, or ETSY store here.