Styling with dried flowers has been a trend for a couple of years already. I keep getting amazed by the most beautiful dried flowers design in different shapes and hues all over the web. The photos we took at the Acre Baja's private jungle table with monochrome dried florals and palms here are still some of the most shared images on Pinterest to this day. This swoon-worthy brunch at Waldorf Astoria Los Cabos Pedregal gives styling with dried flowers a completely new meaning. I am in love with these colors in rusty-hues, burnt-oranges, dried palms, and contrasted with yummy fresh papayas and bananas.
If it were up to me, my house would be filled with flowers all the time. I love fresh flowers, and always feel a little sad, when they wilt with time and I need to throw them away. That's why I tend to buy flowers and plants in pots (see my ever-growing succulent garden here), and that's why I love the sustainability factor of the dried flowers; you can reuse them as many times as you want, always creating a different style for a different occasion and time of year.
Fashion designer Tanya Taylor said, "Flowers give off different personalities throughout their lives. Budding flowers feel exciting. Blooming flowers feel fresh. Dried flowers feel everlasting," and I couldn't agree with her more.
See the photos below of this beautiful Cabo brunch setup. The dried flowers and the entire tablescape set a tone for this event, and how the colors enhance this clifftop restaurant facing the Pacific Ocean beautifully.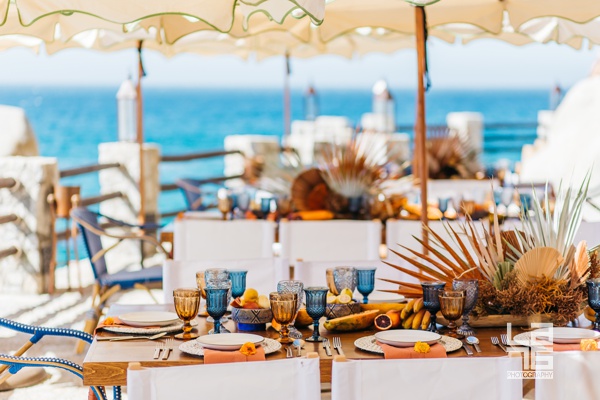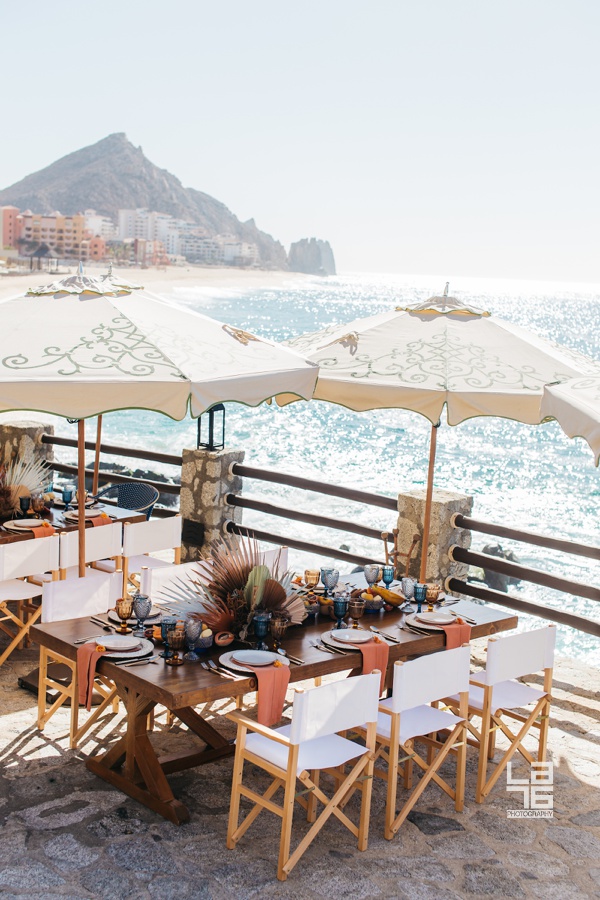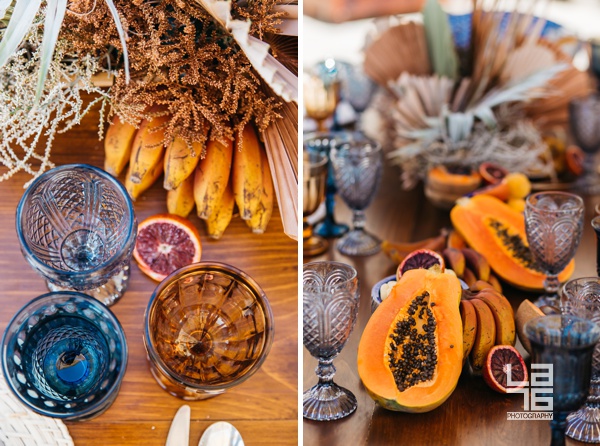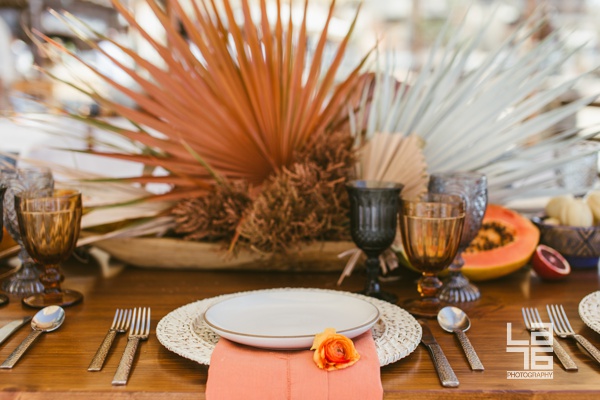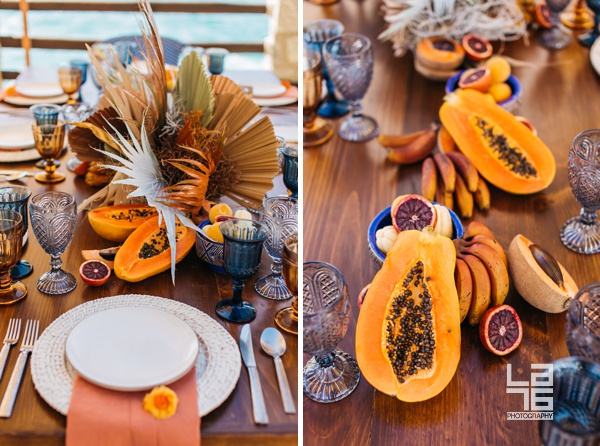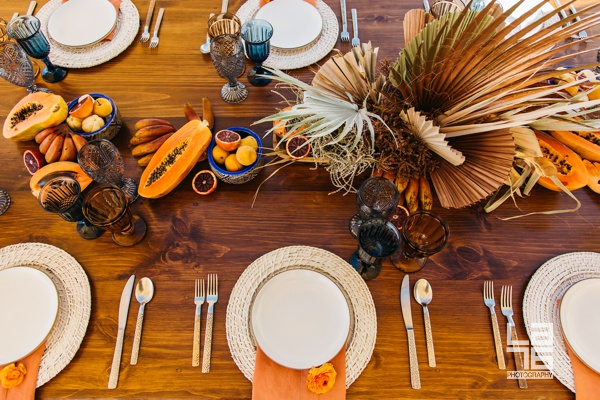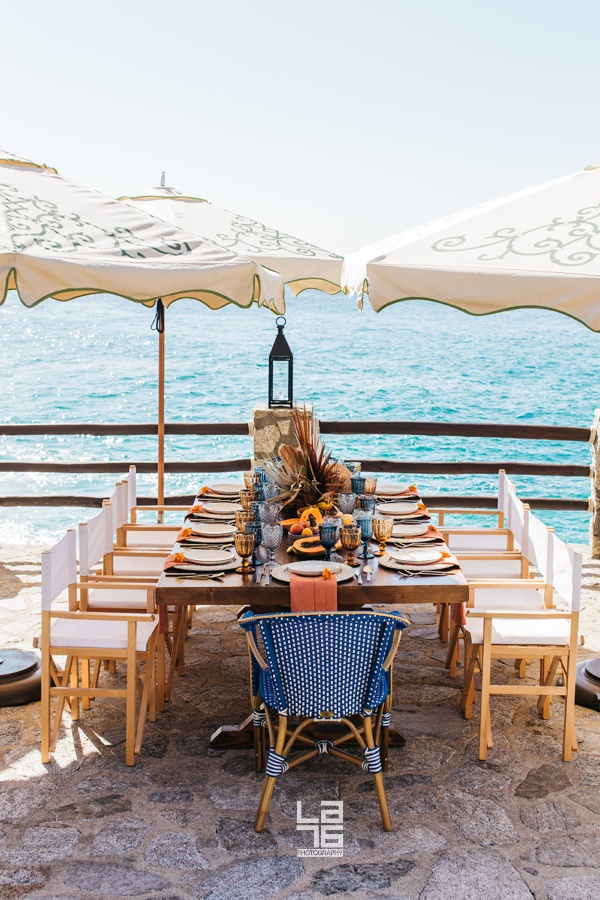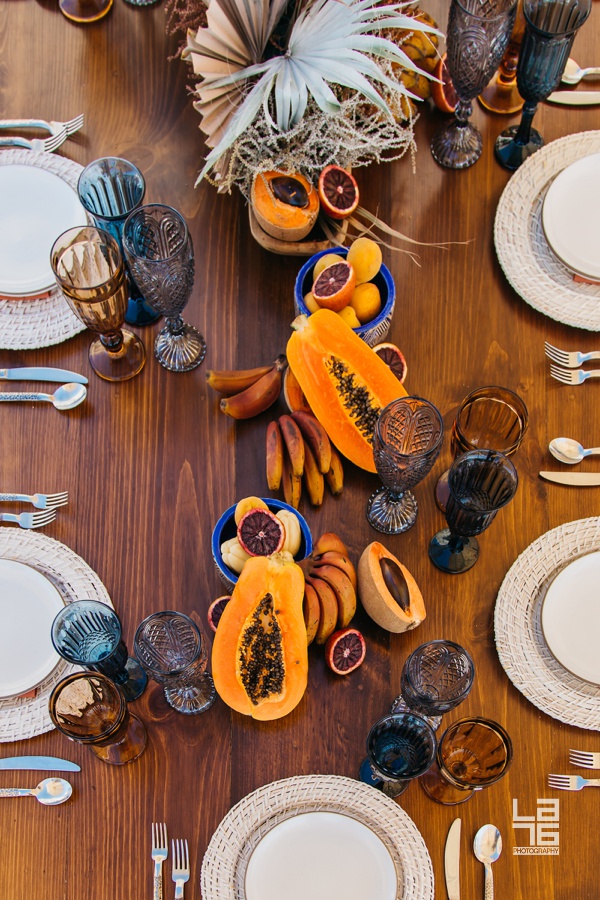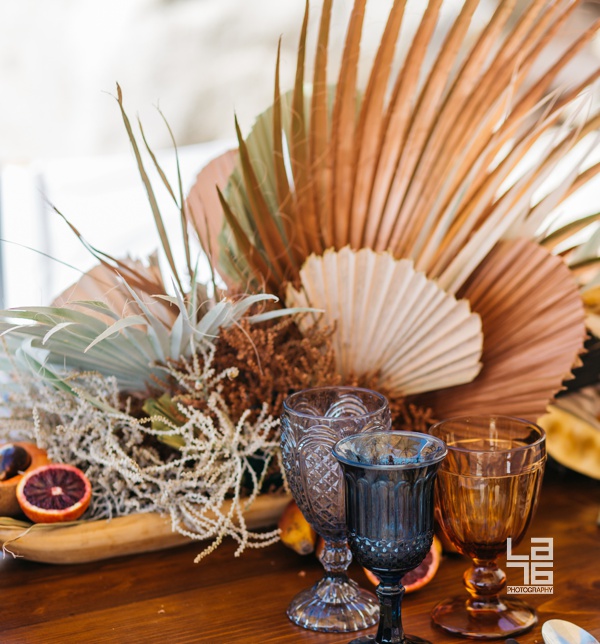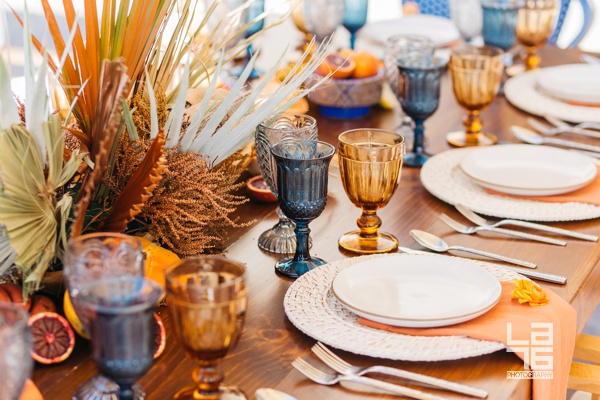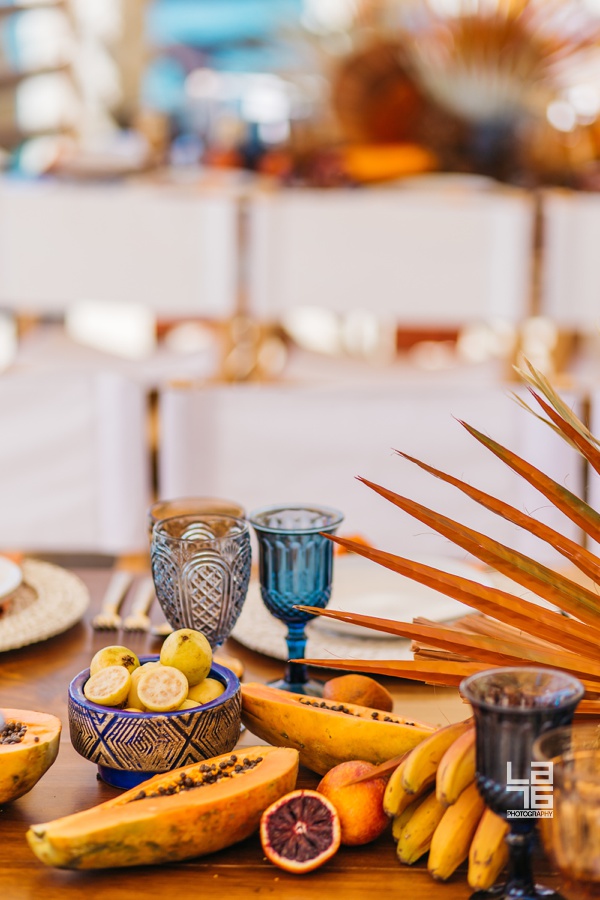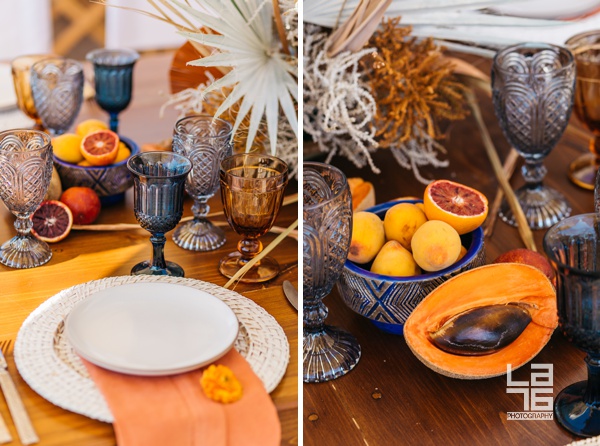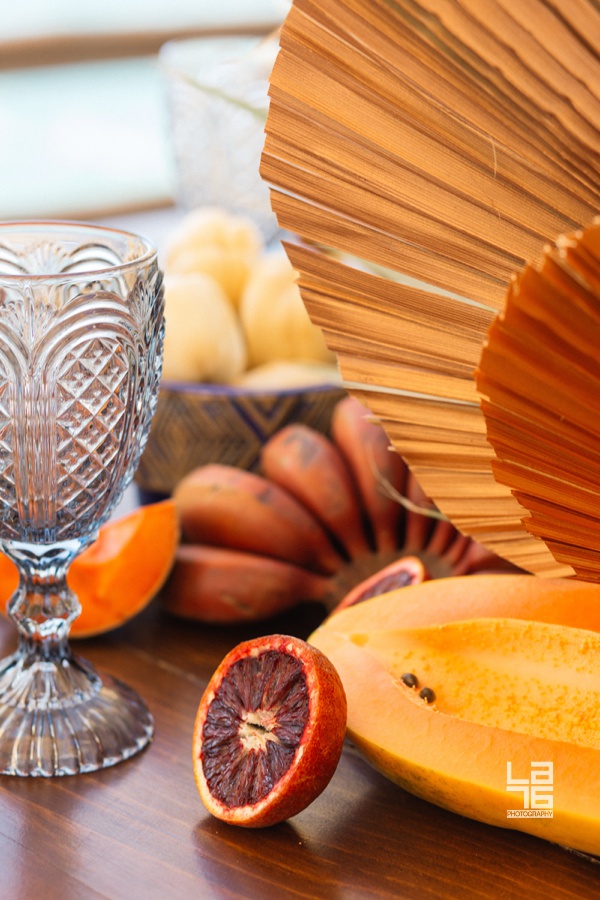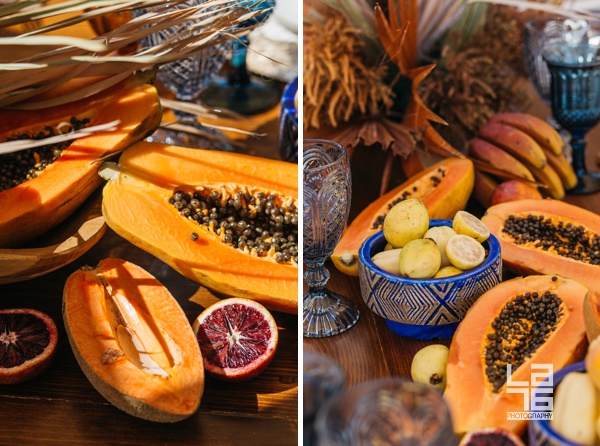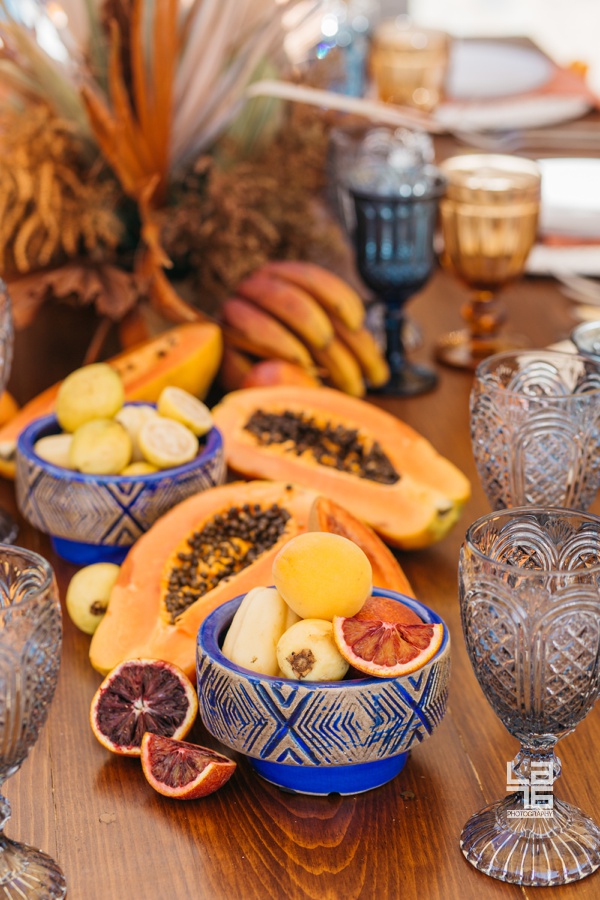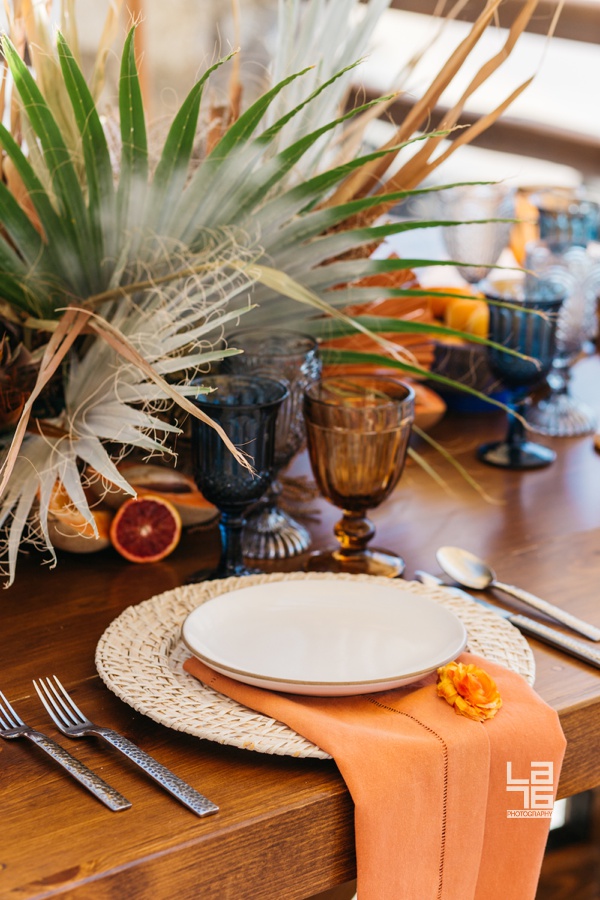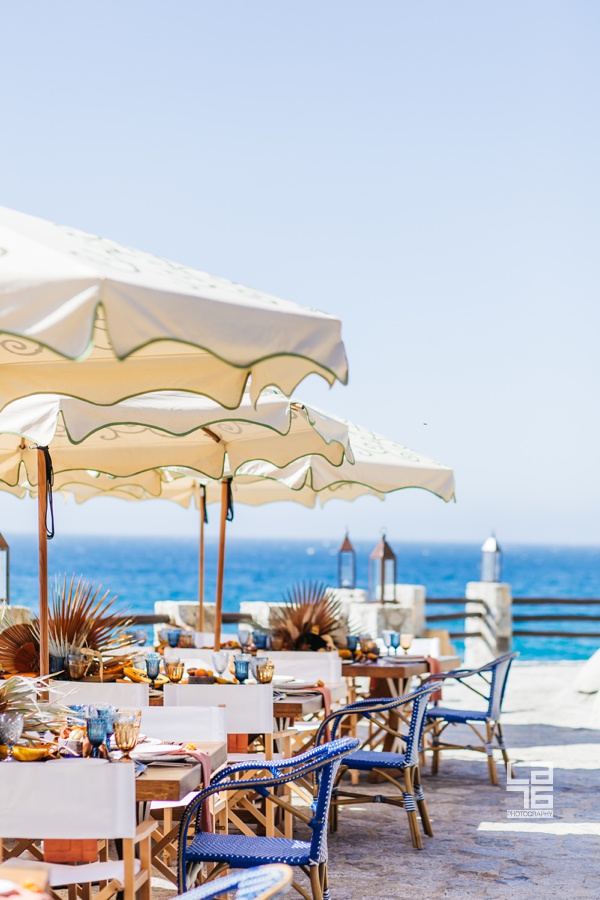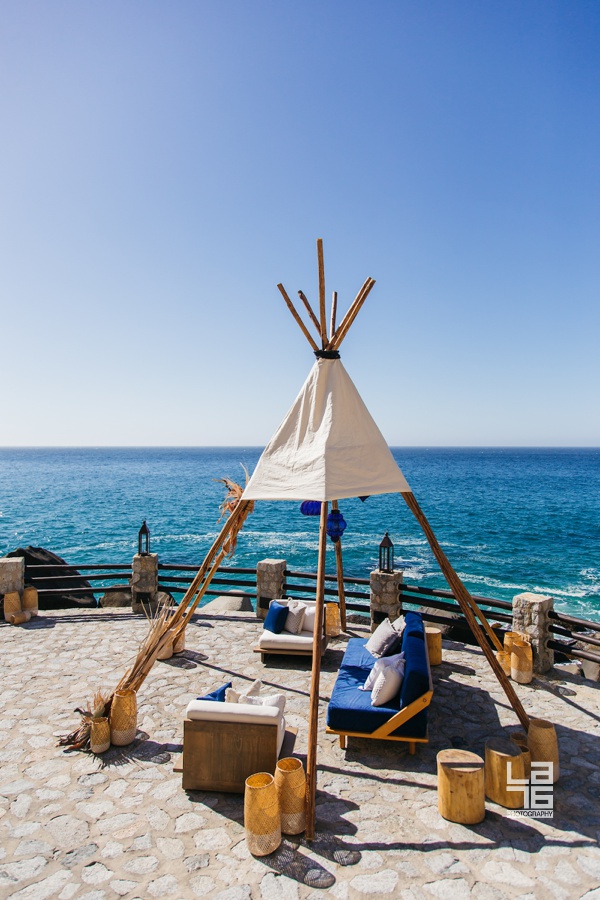 This Swoon-Worthy Brunch at Waldorf Astoria Los Cabos Pedregal with Dried Flowers in Rusty-Hues and Burnt-Oranges wouldn't be possible without:
Planning + Design: Marianna Idirin
Photography: LA76 Photography
Rentals: Warehouse Rentals
Flowers: Pina Cate
Venue + Catering: Waldorf Astoria Los Cabos Pedregal
See our Waldorf Astoria Wedding Photography for Aranza & Adam on our LA76 wedding photography website here.