Every day there is a party in Mexico, and December certainly prevails in this matter. Starting with Posadas, the "Guadalupe-Reyes marathon" (festivities which last from 12 December, Day of our lady Guadalupe, until 6 January, when we celebrate Reyes magos (Three kings)), Christmas and New Years, charity and other events and festivities, December is certainly the most festive month of the year in Cabo San Lucas. For many it is also the busiest month, as the high season is kicking in, and everybody wants to finish as much as possible in this year while still possible.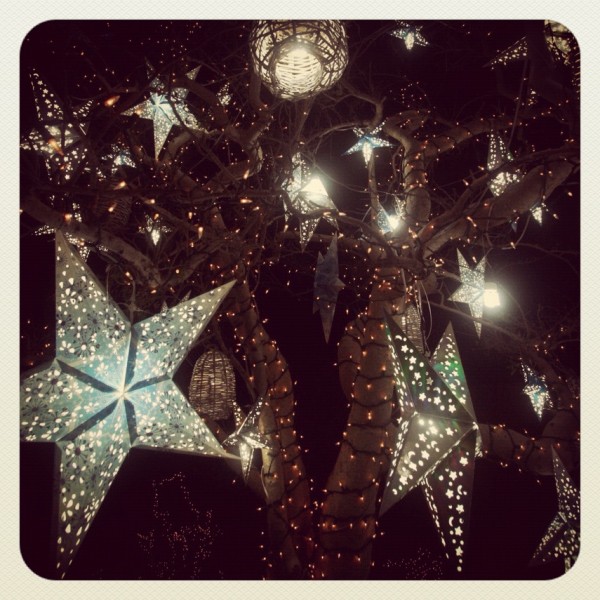 I still haven't got used to celebrate Christmas in the sun. The temperatures in Cabo at this time go around 26ºC during the day, and 19ºC at night, … not bad for a winter I'd say. The great thing is that you can spend December days at the beach, and it is wonderful.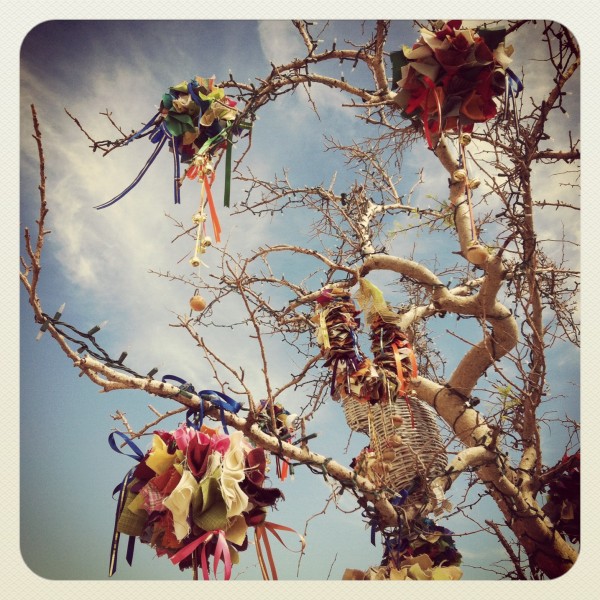 Christmas decor here is adjusted to the desert. Instead of decorating a 'regular' Christmas tree, we like to decorate our elephant trees, or torote trees. At my favorite Cabo San Lucas resort Capella Pedregal, they decorated 17 elephant trees, they invited different designers and collaborators to decorate each of the trees. One tree is decorated with 350 whales, which were made by each of the employees! I especially loved this idea!
So, whether Cabo San Lucas will have you party through the month of December in downtown (check out the list of Cabo nightlife here), at the beach, in the desert, in your home, or at the neighbor's, have a wonderful festive December, you deserve it!