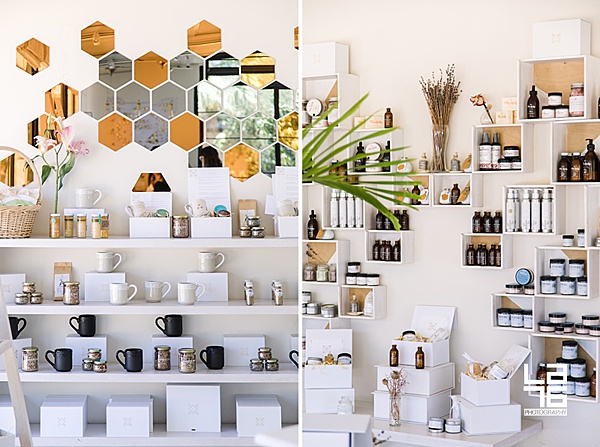 Margaux is an owner of Anne Sidora, a beautiful Los Cabos gift store located at Flora Farms with hand-curated artisan-made items and gifts from all around Mexico. She moved to Los Cabos in 2011 from France; she loves being a mom, and being an entrepreneur, she also loves traveling, exploring Mexico, and is super creative. Last year, she invited me to take photographs of her boutique, and now, while we are sheltering in place during the current world-wide pandemic due to Covid-19, we had a virtual coffee date and talked about her business, her life, her travels, and her inspiration for everything she creates. 
Hi Margaux, for those who don't know you, can you share a short introduction about who you are and what you do?
In a few words, I would say I am a french who has been enjoying living in Mexico for nine years now. I am a single mother of two brilliant identical twins and a white lab, which makes my daily life fun and actually more challenging than being an entrepreneur! I'm a passion-driven person, so my hobbies and work are activities I can pour my whole heart into. My gift store is called Anne Sidora and has been open for two years now. When I don't work, I stay as active outside as possible or sit by the beach to read, write, and be happy with the simple pleasures of life.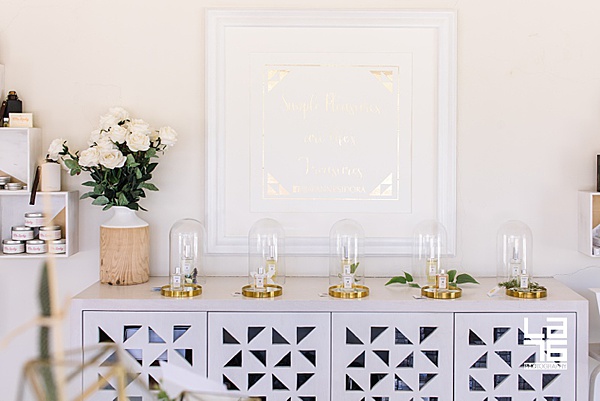 Where did the idea for Anne Sidora come from? 
The name of my store Anne Sidora comes from one old greek Word Anesidora, which literally means the sender of gifts. Personally, I have always been more comfortable giving than receiving. The idea for the business came from traveling around Mexico and buying many little gifts and sweet gestures for my loved ones back in France. I was always looking for a unique and very meaningful keepsake made with time and care by someone as passionate about making it as I was about acquiring it. I made contacts over the years with people whose creative talent and imagination I admired and many years later decided to partner up with them and launch myself into the entrepreneurial life.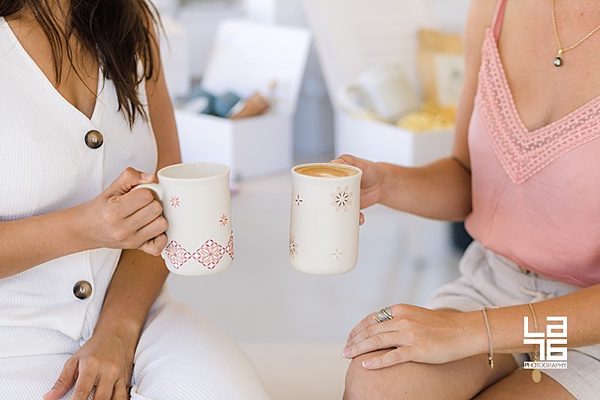 Where do you get inspiration for all the products you source, and branded products you create?
I think my inspiration comes from the daily little things that make me smile and make me happy. My divorce was happening at the same time as I was polishing up the last details of my brand and opening my store, and it was not an easy time. I felt overwhelmed, sometimes depressed and I had to force myself to learn how to see things differently, to be grateful for what I have or was achieving instead of feeling sad for what I had lost. It was and is always a long process to change your perspective and feel joy. For me, little rituals really helped me: sipping my tea in the morning, forcing myself to do a bit of self-care, cooking for one, maybe just crying and lighting up a candle to let myself go… 
My store is the story of that life, you know, real, hard, full of emotions and contradictions. All the Anne Sidora gift boxes I create are inspired by rituals infused with my personal experience and my years in Mexico. I have a special connection with all the items I carry: they are all made with time and love by small artisans I enjoyed meeting, are all ecofriendly and, most of the time, organic, and can be used in everyday life. I don't believe in unnecessary things; I believe in making the necessary beautiful so that we surround ourselves with harmony or give something to someone they can appreciate the beauty and usefulness of it.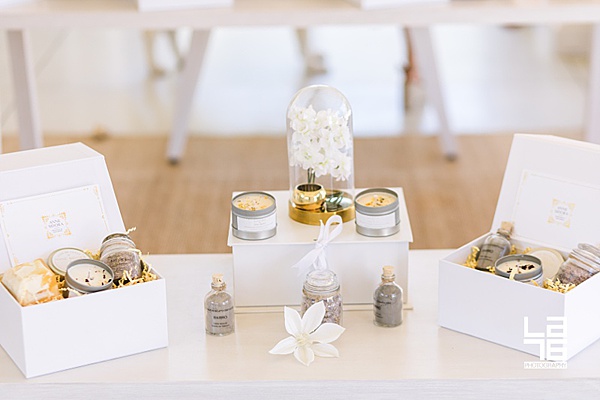 I know you love traveling, probably as much as I do. Can you share some of your travel tips?
My destination picking process is chance. I will be reading an article about a place, or hear about it somewhere, or see a picture and feel drawn to it. Then usually, I'll obsess over it until I quickly research how to get there and plan a trip! I try to not look for too many pictures about a place or get too much information on it until I get there. I've done it in the past and found it is essential to plan a few basic things like how to get there and where to stay at first, but I think talking to the locals as soon as you reach your destination is much more efficient for me and usually better value for money as well. 
My travel style is like my life in general, in constant evolution, It also depends a lot on whether I'm traveling alone or with my girls! I travel light myself, but I'm also an overly prepared mother when my kids are coming along, which means many bags to carry on! 
The few essentials I always carry on are my reusable giant water bottle, healthy snacks I make at home before traveling, moisturizers in many forms (eye drops, cream, and a spray for long flights), my notebook, a pen, and my iPad to read. If I travel with my girls, the list gets a little longer! I like to travel light and be able to move fast in the airport. 
My beauty & wellness rituals when I travel consist mainly in drinking a lot of water! It's actually a challenge because when you're exploring and roaming around, you don't always know if bathroom breaks are easily found… But really that's my best tip when I travel or at home. I do pack a few organic skincare items like Ms. Lady tonic that I use on my face and body, a face carbon soap in travel-friendly size from Alximia, and their daily moisturizer. That's it, no fuss.
Foodwise well… I mostly eat out. It's one of my guilty pleasures, and I enjoy tasting ingredients I don't usually cook with, flavors I haven't had before, and I love watching people cook! I always go to the local markets where you can always find little food stands with fresh ingredients prepared on the spot. I will also usually book one experience meal sometimes before taking the trip if I think it's a must and I can afford it. 
My favorite souvenirs are always in nature. I love discovering new cities, going to museums and art shows, or exploring history and ruins but there is a pattern in my favorite moments in all my travels; it's wilderness. Kayaking on the reef in Tahiti, hiking in Oaxaca, jumping in Cenotes in Quintana Roo, or walking in fields of snow in Quebec.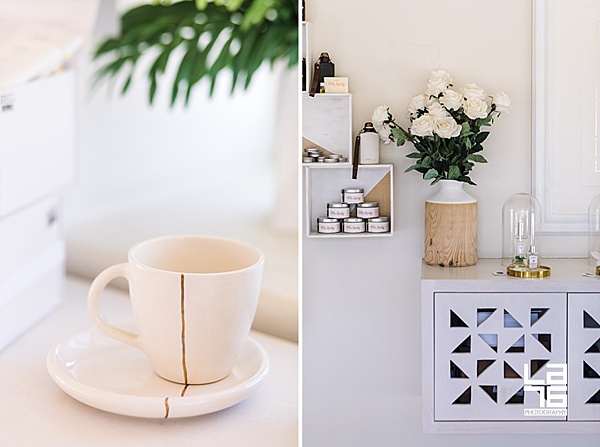 From places you've seen – which is your favorite place, and where would you like to return? 
I can't pick one… it's like food you know, you can't just say one thing you love. There are too many beautiful places and so much more to see. I can tell you where I want to go back to though: Greece and Yucatan.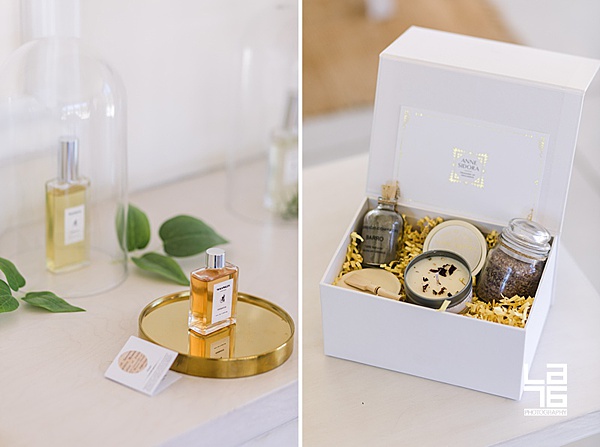 Which is your favorite hotel, boutique hotel, or resort? 
My favorite hotel so far is Homeric Poems in Santorini, but it's because the whole experience there was wonderful and oh so peaceful. It is the fanciest hotel I ever stayed in, and I chose it to celebrate what I called "my honeymoon with myself." After a year of being divorced, I was finally starting to feel like myself again, and I need a break from daily life and mommy worries. I went with my brother, and we laughed, ate and napped and talked about the next steps in life. It was perfect!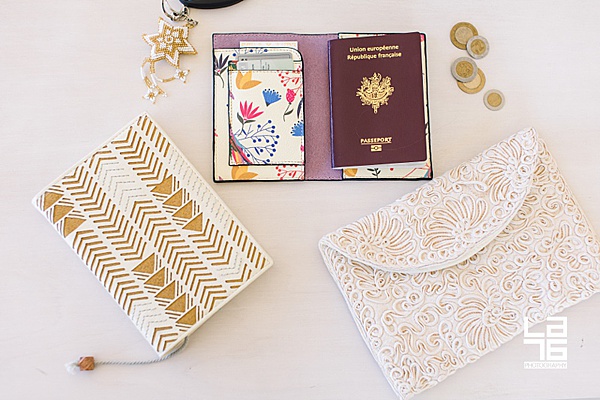 Do you have a favorite restaurant / gallery / boutique?
My favorite restaurant is the food market of Oaxaca… so much deliciousness everywhere and hot chocolate… mmh….chocolate! 
For boutiques, well, I'm biased: Paris. I love window shopping small retailers in Paris. I would love to own a shop in Paris someday. It's always so magically presented, smells divine and feels like home. I don't buy much, I'm a much better buyer in Mexico, but I do enjoy observing the enthusiast tourists of Paris. 
What would your perfect day on a vacation look like? 
Well, You know what? I live by this code of being sure that I make every day of my life, not perfect, but excellent because I don't believe in perfection anymore. It hurt me too much in the past to try to be perfect according to society's or other people's standards. To answer your question, though, an excellent day on vacation is a day I learned or discovered something new. Had a first. Those are precious.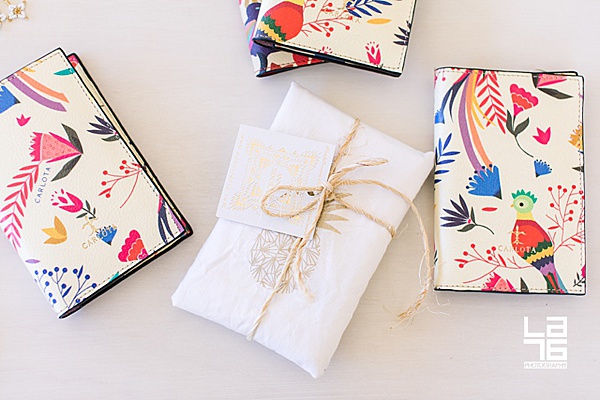 What is on your bookshelf now? 
I read a lot of self-introspection, self-discovery books recently as I felt I needed to learn more about myself. Go on a journey deep inside my own mind if you will. Other than that, I read many children's books and too many cookbooks as well! 
My favorites in those 3 categories recently:Â 
Where will your travels take you next? Travel destination still on your wish list?
I have been focusing on short local weekend escapes to scratch my traveling itch until times get better. 
Japan. My dream destination. I have never been, and I'm dreaming of it!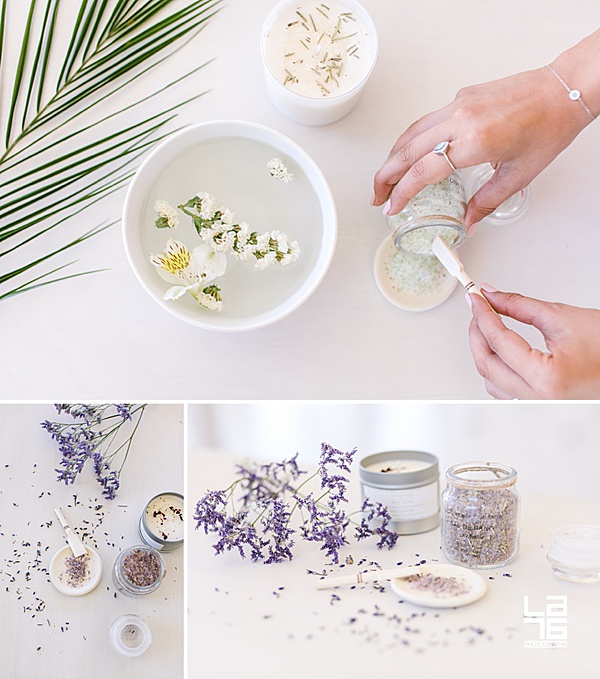 As we're doing this interview, the entire world has pressed pause to heal due to COVID-19. How are you dealing with this in business and at home?
Well… I pressed the pause button. Since I started working after graduating, I never stopped. So now, I stopped. After my divorce, the financial pressure was really hard on me as my business was barely starting, and I had no idea (but a lot of faith ) what my revenue and my life were going to look like. As I explained, my business and personal life are absolutely intertwined and a blessing and a curse. Everything is personal. I'm taking this time to reassess my priorities, think about what needs to evolve, how to adapt and take my family and my team into the future.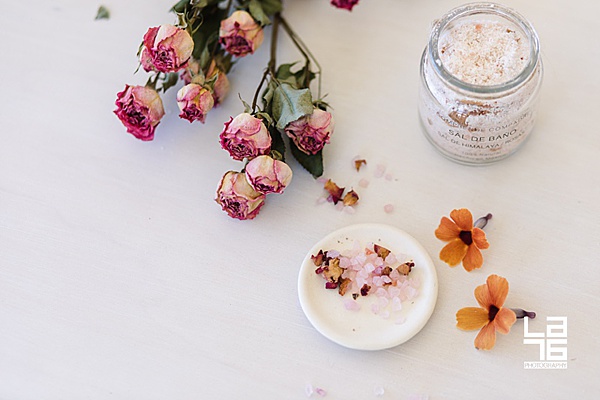 How do you see the future as a small business owner?
I am obviously anxious about the future of Cabo, a highly touristic destination. We are all waiting to see when we are going to be able to reopen. Some good things will happen, too, of course. I'm excited to think that the eco-friendly consciousness will rise, and more people will pay a closer look at what they purchase: How and where it was made, whether it's durable and reusable, etc. That's a necessary switch in our economy.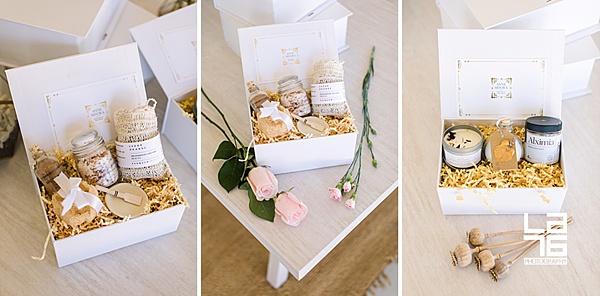 How are you keeping sane? Are you stress baking, eating, binge-watching tv shows, or exercising, or anything else?
I'm escaping outside… all the time. With my children, just to the pool or to Flora Farm. But me and my dog? We go on hikes in the desert, take long drives to the beach and watch the sunset turn into the sunrise. I don't mind social distancing, but staying away from nature makes me too anxious and uncomfortable in my bones. 
I also cook a lot with my girls, home school them more or less according to the program… They are only 4 years old and I refuse to have my toddlers do Zoom classes… I think it's a great time to reconnect with what matters most and I consider the digital world to not be one of those things at this age. So we cook, we play, I teach them more French and how to clean, hahaha!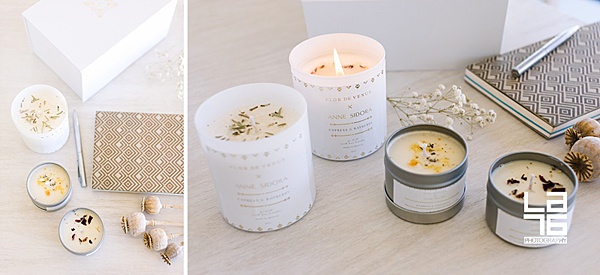 What inspires you the most currently? 
Creativity comes and goes for me, these stressful times are not when I'm the most inspired because my mind is too busy trying to stay on track. So more than being inspired right now, I try to remain patient, calm and well… sane! To help me with this, I go back to this method of mine of just finding joy and pleasure in small daily actions I get to do my way. I also try to plan an activity to look forward to for the next day, it doesn't have to be complicated or very elaborated, but I use this to fire up my day!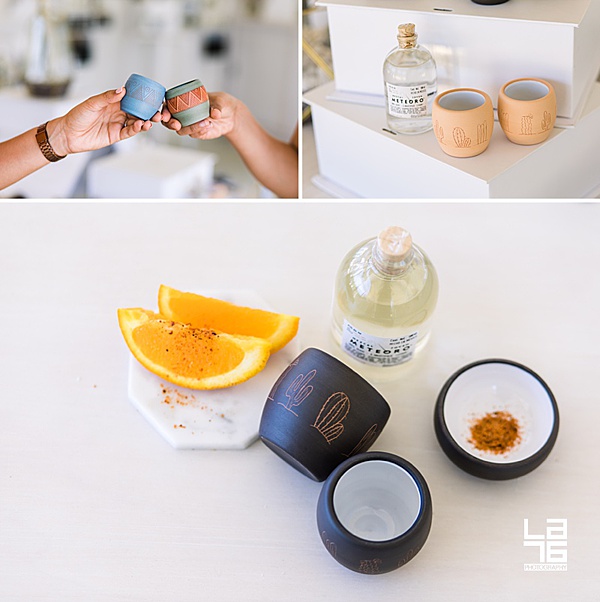 What are the things you are working on for this year or the near future?
For Anne Sidora: Being able to ship our products to the US. We receive inquiries from customers who visited the shop and want to purchase a refill or something different, but shipping from Mexico is a minimum $65 USD for a single item; it makes no sense to pay that much. Also, customs restrictions are harsh, and we are not allowed to send many things across the border. This is a big goal of mine, I would love to ship directly from the US, maybe having a small inventory there or someone I could partner up with to cover operations from the states. 
Personally, I'm also working on a new handbag project, a return to one of my older passions that I would associate with my newer one, writing. This is still a secret, I already have my brand name, new brand identity, and a few designs. I put all that on hold for now for financial reasons and until this crisis passes. I am very excited about it, though!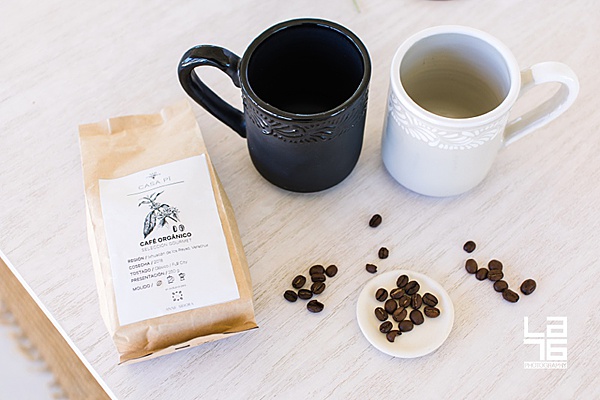 Anything else that you'd like to add, or that I forgot to ask?
No, I think we covered it all! I hope I didn't get too personal… I thought it was important to share that my entrepreneurial journey is linked to travels and discoveries out in the world, but also inside my own complicated female soul! 
Follow Margaux on Instagram here, and visit her boutique Anne Sidora here and on IG here.
---
Read my interview and travel tips by mala beads jewelry designer Judith Compton, founder of Mala and Mantra here, and style & travel tips by fashion designer Sonja Ravbar, founder of Belo fashion brand here.
---