I hope you are having a wonderful start to the 2014!  It's only January 4 but New Year's Eve seems so far away.   Before anything else, I wanted to wish you a happy new year and share with you some photos from our New Year celebrations in Cabo San Lucas.  This year, we didn't really have a big celebration, as my boyfriend worked, and I was keeping him company, but luckily, he works in a hotel that really has a spectacular view to the fireworks, which happen just in front of the hotel.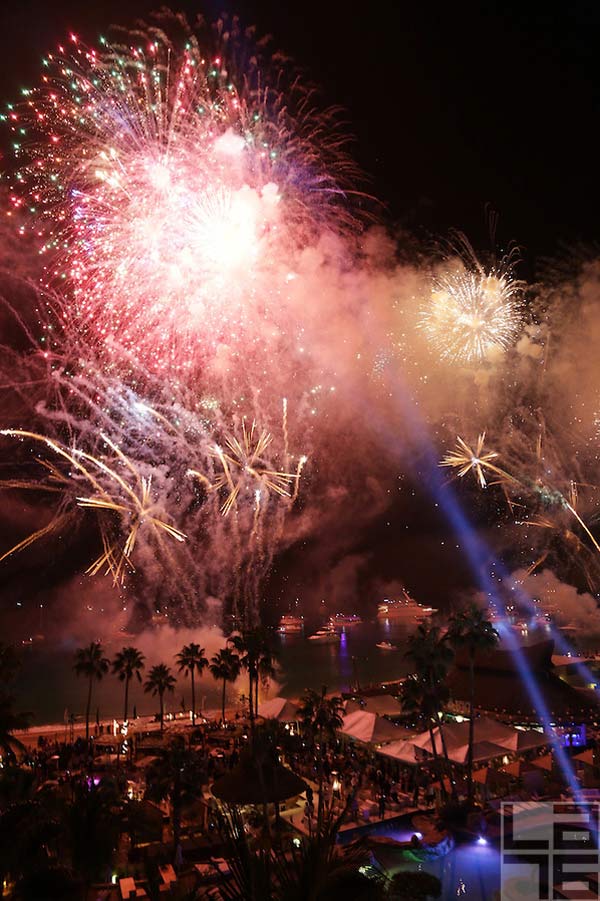 Just before midnight, I went into the room on the 6th floor where a friend was staying, and there I waited to see the fireworks.  It was a spectacular view.  6 boats were located along the Medano beach, and releasing fireworks, which lasted for about 3 minutes (I think).  It was spectacular (I know I said that already, but for real)!  In this post you can see some photos from my view on New Year's Eve.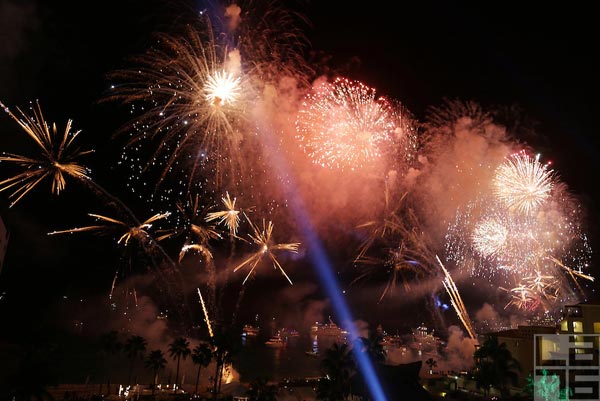 If you are planning to celebrate New Year in Cabo San Lucas, here are some of my recommendations:
– WHERE TO STAY:  If you can, stay at Capella Pedregal, so you can attend their New Year's Eve reception; this year they had a show with a Mexican pre-hispanic dance, followed by the entrance of mariachi and Mexican folkloric dances from around Mexico.  They served canapes and champagne, and it was a very nice introduction to a New Year celebration.  Besides that, each room has a private pool, and from December to March you can watch whales passing by from your pool!  If you are a big group of family and friends, consider renting a villa – many of the villas have capability to sleep between 8, 14 or even 28 people, which can be a good option to share the nightly fee.  You can check the villas managed by our friends & clients here.
– WHERE TO DINE:  For dinner, I would recommend Don Manuel's restaurant at Capella Pedregal as well – they have an amazing Executive Chef Yvan Mucharraz, and I love how he blends the flavors.  It's really my favorite fine dining restaurant in Cabo San Lucas.  If you feel like something more casual, try Maca by Casianos in downtown Cabo San Lucas; they serve tapas and a spontaneous cuisine (meaning the chef prepares the menu daily on the basis of what he gets fresh at the organic market).  If you are in San Jose, try Jazz Tapas Bar on the boulevard with all the hotels – it's a new Plaza del Pescador, you can't miss it.  It's in front of a renovated entrance to Cabo Azul (I love it!).  There's so many places to dine in Los Cabos, if you have any particular question about it, let me know in the comments below and I'll gladly give you some recommendations.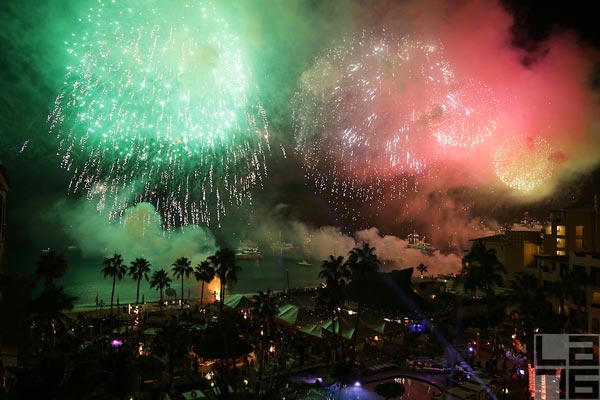 – WHERE TO CELEBRATE NEW YEAR:  Cabo San Lucas is quite known for it's night life (not that I particularly like it, as they just closed the only small bar which was playing decent music).  But if you are in for a night of dancing, New Year's Eve is a great opportunity, as each place will give its best on that night.  We were at Passion Club at hotel Me Cabo, and while I didn't attend the party, it looked like people are having lots of fun, and the music was pretty good.  If you are for a more private and concluded celebration, I know that many of the luxury and small, boutique hotels, have prepared their own parties.  At Capella Pedregal they had their own Capella Pedregal All Stars Orchestra, and three years ago when we waited to ring in the New Years there, it was very nice.
Where did you celebrate New Year's?  Let me know in the comments below.