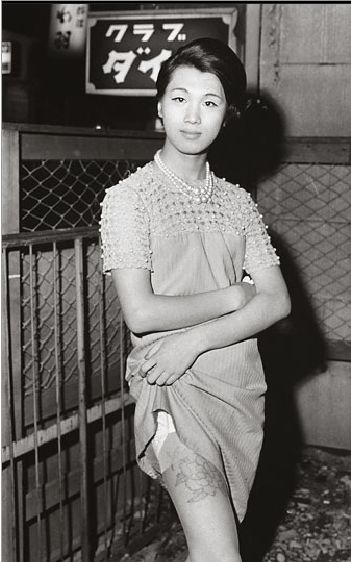 I found a post about Watanabe Katsumi on The Moment blog, really liked the imagery and wanted to share it with you…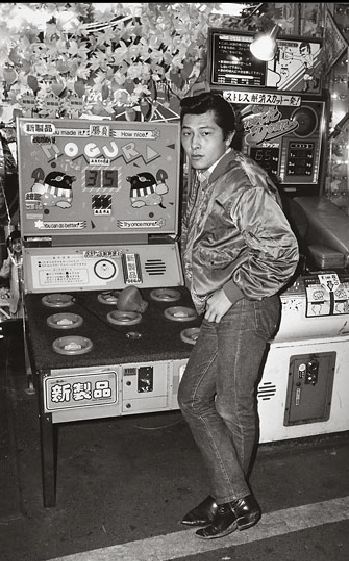 Despite recent attempts at gentrification, Kabukicho in the East Shinjuku section of Tokyo remains the city's seedy underbelly. In the event that it ultimately goes the sanitized way of 42nd Street, the photographer Watanabe Katsumi's book, Gangs of Kabukicho (D.A.P.), is a divinely decadent chronicle of the area's hostess-bar and yakuza heyday.
Watanabe, who died of stomach cancer in 2006, was an itinerant who made a measly living — during one low point he gave up photography altogether and sold sweet potatoes on the sidewalks — shooting the dissolute denizens of Kabukicho, including the "blue-light" district's many drag queens, prostitutes and gangsters. (Watanabe would photograph his subjects and return the following evening to deliver the prints, for which he received a small fee.)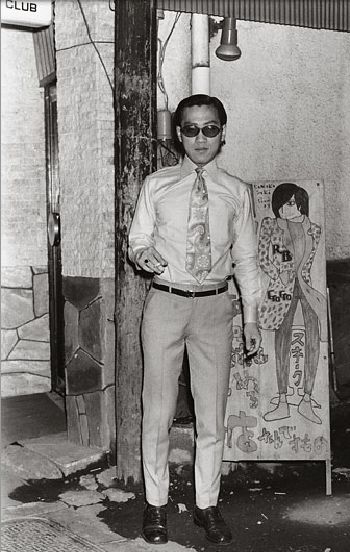 Most of the black and white photographs in "Gangs of Kabukicho" were originally printed in a tiny 1972 self-published book and later shown in Watanabe's only exhibition, in 1986. These effortlessly stylish images caught the attention of the New York gallerist Andrew Roth, who flew to Tokyo to meet with the photographer weeks before his death. "Watanabe was not well known at all," says Roth, who is now the caretaker of the Watanabe estate, "but, by their own admission, Japanese photography stars like Keizo Kitajima, Nobuyoshi Araki and Daido Moriyama are all indebted to him. Hopefully this book shows that Japanese street photography did not start with the current interest in Harajuku and gives Watanabe the recognition he did not enjoy in life."
"Gangs of Kabukicho" by Watanabe Katsumi is distributed by D.A.P. and is available at artbook.com and Amazon Watanabe Katsumi: Gangs of Kabukicho.