I wasn't paying too much attention to 3D photography, until I saw the work of Slovenian photographer Matjaž Tančič.  Not that I wasn't interested in it, but it was probably because I haven't seen nothing that would move me as much as Matjaž's work did.
This October, Matjaž Tančič presented his work at the Beijing Design Week 2013.  I love his ambition to visually integrate a human being with his surroundings, be it nature or urban landscapes.
3D photography exhibition by Matjaž Tančič on the walls of Dashilar's hutongs (Photo via Yatzer)
The styling of the models and their poses feel like a reflection of the environment they are in; soft and organic like nature, or sharp and strong like urban environment; and I love the effects he creates with that.
What I love the most about Matjaž Tančič photography is that he doesn't rely on 3D dimension to make his photographs magical.  Even if we would take the 3D dimension from them, they would still be strikingly beautiful.  Additional dimension just helps you get more tightly involved with Matjaž's vision.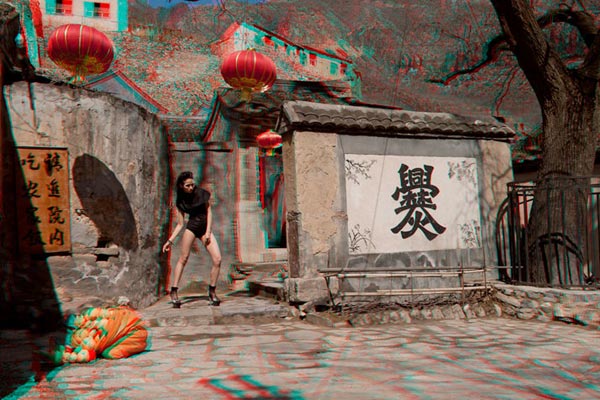 Matjaž Tančič lives and creates between Beijing and Ljubljana.  He began his path as a photojournalist for Mladina magazine, but quickly made his way abroad – Matjaž is a graduate of the London College of Fashion.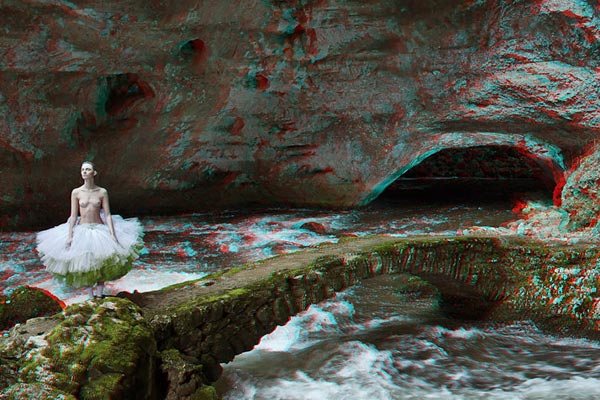 His photojournalistic roots can be sensed in his fashion work as well – the endless pursuit of fresh locations and that moment of spontaneity that is the trademark of journalistic photography.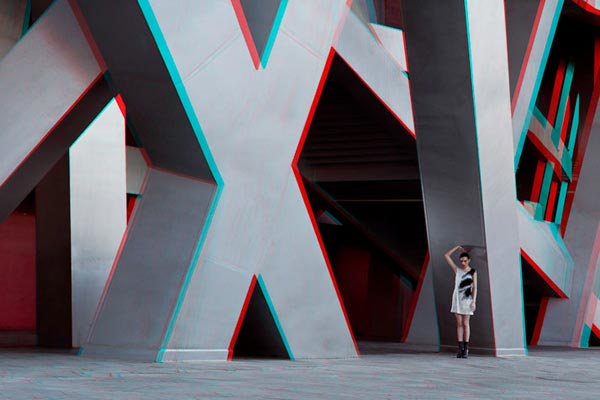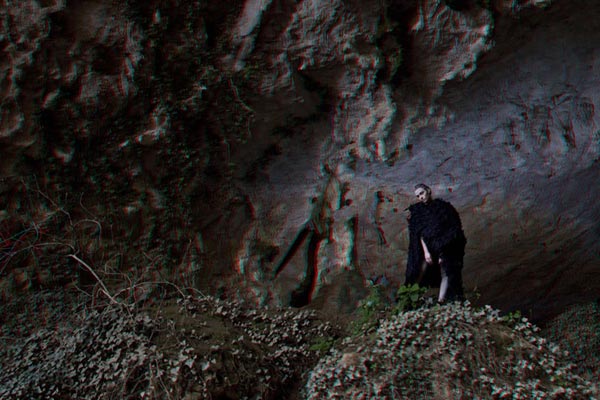 3D Photography © Matjaž Tančič for Modna Magazine: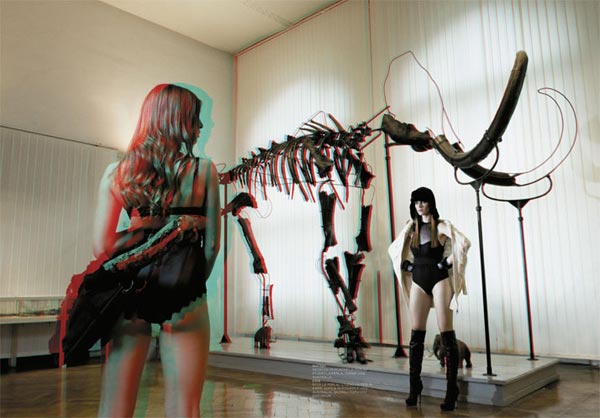 3D Photography © Matjaž Tančič of Ai Weiwei:
See more of Matjaž Tančič's work and 3D photography here.