Acapulco chair is celebrating 60 years this year (2013), but I've never seen a 60-year old this handsome. Â Seems the age doesn't affect it, as it is still as popular as it was in the beginning.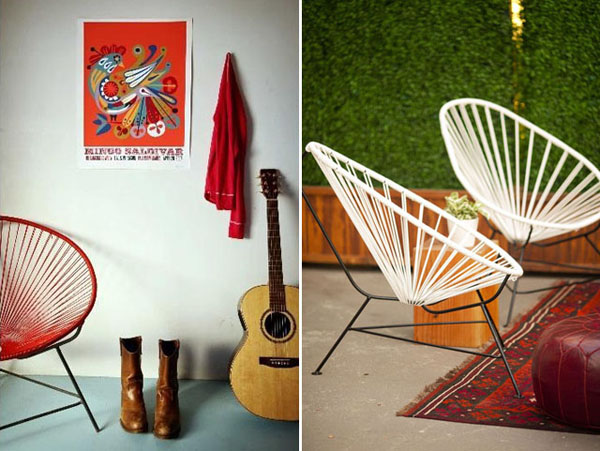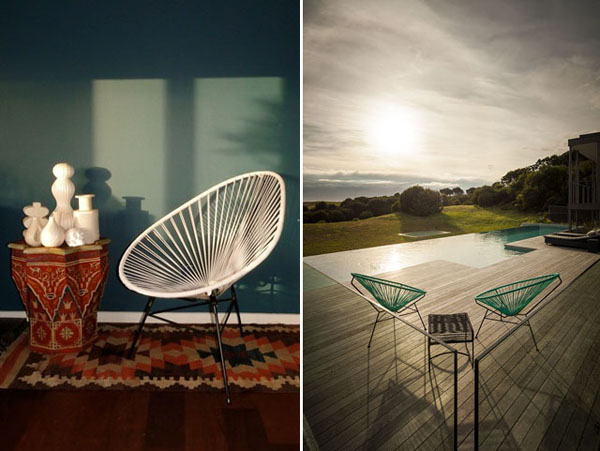 The history of Acapulco chair starts with the name – it was named after a lovely coastal town Acapulco in Mexico.  In the 1950s and '60s, Acapulco was a hot destination for the jet set.  Airline ads and other images from the time depicted a glamorous, fun beachy town in full technicolor.  The rat pack vacationed there, Liz Taylor got married  there, Jackie and John Kennedy honeymooned there.  And at some point during that era, someone designed the Acapulco chair.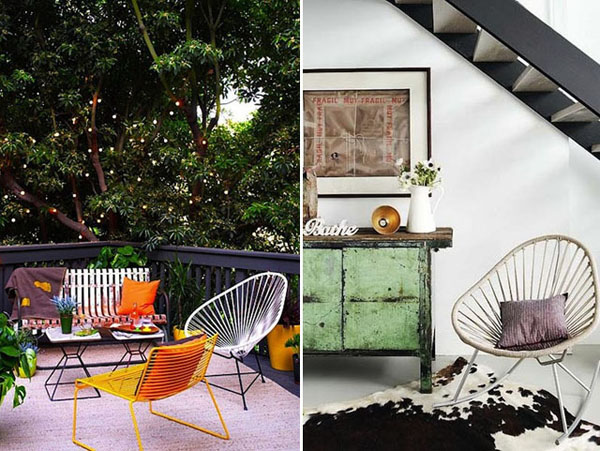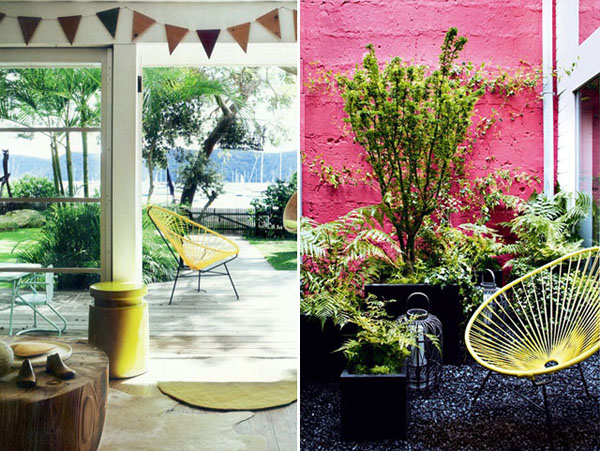 Legend has it that a French tourist was visiting Acapulco in the 1953 and was uncomfortably hot atop a solidly-constructed chair in the Mexico sunshine. Â Inspired by the open string construction of traditional Mayan hammocks nearby, he designed a chair fit for the modern tropics.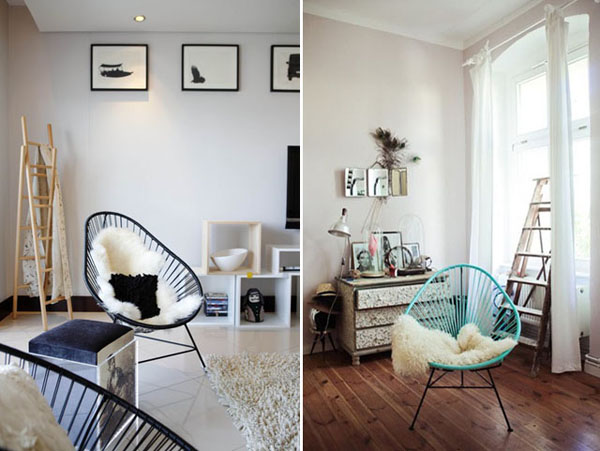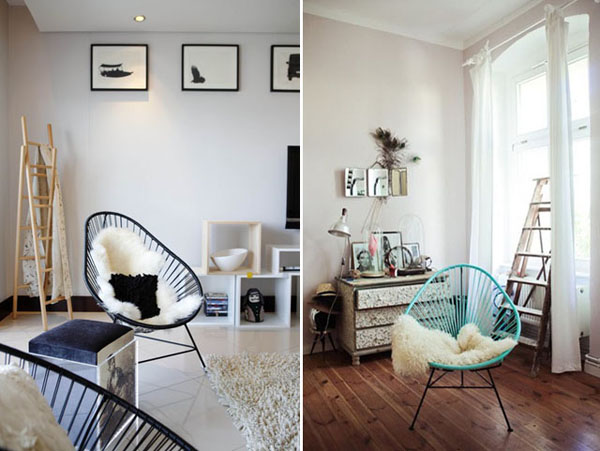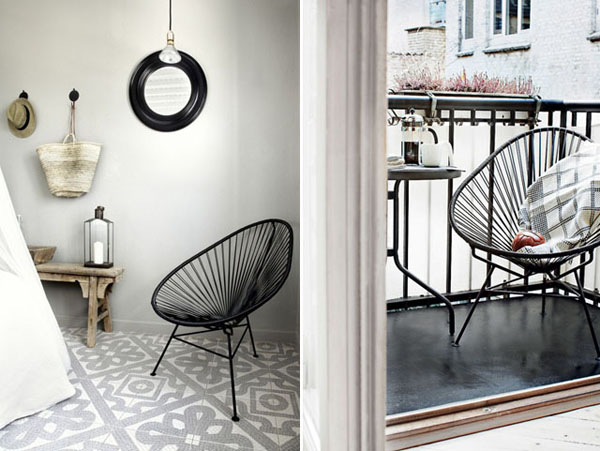 Whether or not this is true — who was that mysterious visionary Frenchman? — the Acapulco chair was first produced in the '50s, and quickly became popular in Mexico. Usually made of vinyl cords on a metal, slightly pear-shaped frame, the Acapulco chair has most commonly been used as outdoor lounge seating, in bright, tropical colors.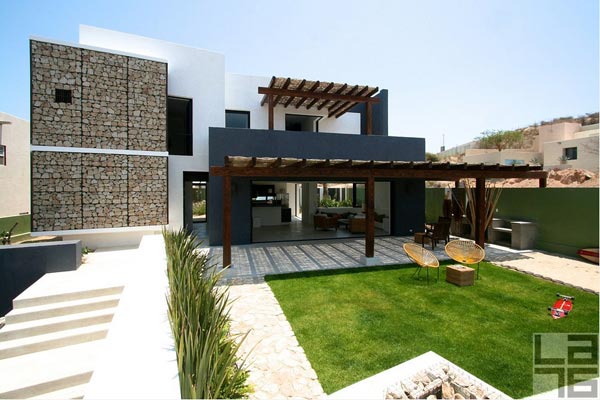 Lately, designers have been producing some variations on the Acapulco theme — round version string chair is called Condesa chair, leather versions, Mobius strip loveseat versions, etc.  In all its iterations, the Acapulco chair shows its roots in folk design, modernism and tropical Hollywood glamour.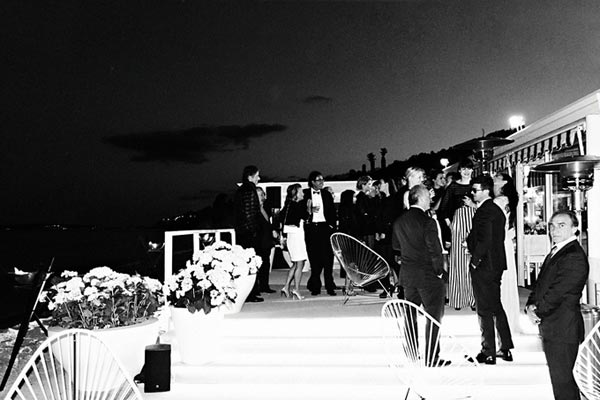 I haven't been to Acapulco yet, but we've been to Ixtapa Zihuatanejo and Petatlan, which are about 2-3 hours away from Acapulco, and we saw the Acapulco chairs used so commonly by everyone – in small stores by the road, in patios of homes, on the street with missing wires…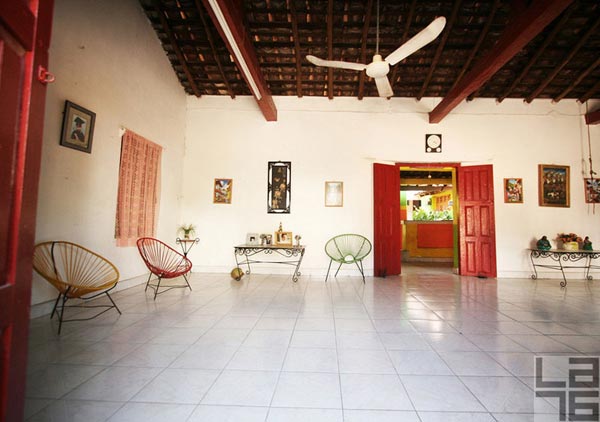 We've been fans of Acapulco chair for a while, and have been searching to get some for our Cabo San Lucas home, and after a while we were finally able to find a villager from Acapulco, who makes the chairs in Cabo as well. Â They are super comfortable and all of our visitors want to sit only in them.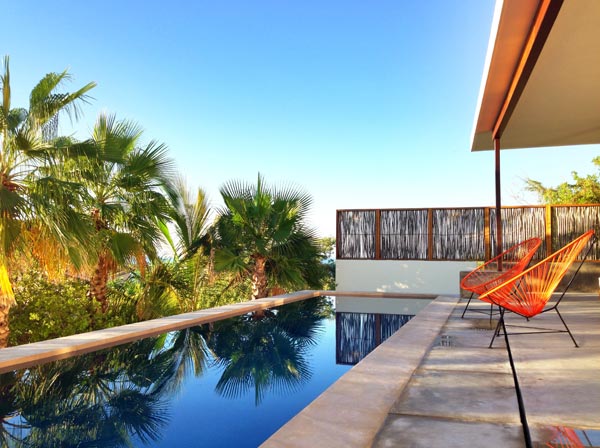 Acapulco chairs at our friends' home.
If you are interested in having an Acapulco chair, you might have seen that the prices for it online vary and reach up to $500 USD.  As we think that's (almost) a crime, we agreed with the man who produces Acapulco chairs here in Baja, to have them made to order for anyone in the world.  The cost is $150 USD + shipping (worldwide).  You can order the Acapulco Chair on their website (Acapulco Chairs), its Facebook page Acapulco Chair Baja – or leave a comment below.  If you prefer, you can also order them from Amazon here – the last time I checked the prices were between $195 and $499 USD.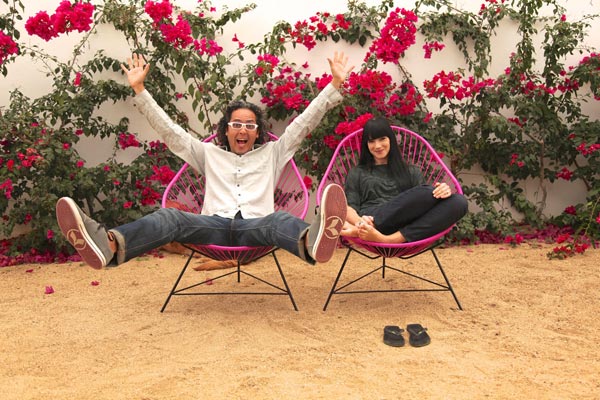 Our first Acapulco chairs, yay!
Photos: 2-3-4-5-6-7-8 Â / header-9-11-12-13 / 10