Created by the Access Agency (packaging designed by Amy Moss of Eat. Drink. Chic. and photographed by Marija Ivkovic). McFancy is set to launch at fashion weeks around the world :
"Today's demanding consumers expect even their beloved, favorite brands to step up their game. Many run-away online successes of offline brand "stunts" attest that consumers expect, and get really excited about, experiences that are unusual, fun, thought-provoking and emotionally engaging. With the power and immediacy of social media, surprising offline events and stunts have now turned into truly powerful promotional tools.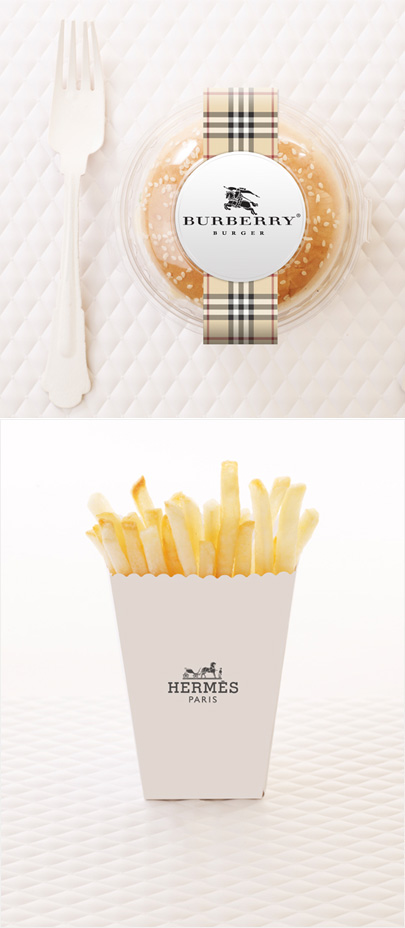 In 2010, TCH will launch Access Agency. It is a dedicated entity that will continue our work of creating highly original, transformational, yet eminently practical and results-oriented strategies for companies to stage the kinds of offline brand experiences that will increase the economic value of their offering.
For McDonald's, we envision a cool, surprising and fun mix of concepts. First is McFancy, an upmarket temporary McDonald's store that launches at Fashion Weeks around the globe — London, New York, Paris, Milan, Sydney, Hong Kong. McFancy is part art installation, gathering spot and, of course, a restaurant that offers a traditional McDonald's menu but packaged in a way that makes a playful yet stylish nod to the lifestyle of the highly desirable, influential consumers that attend Fashion Weeks."