What inspires you visually?  Living in a land surrounded by ocean and desert, my visual fix mostly comes from the nature that surrounds me, and things I see online.  Baja is not a fashion, design or architecture capital, so while I like fashion, design and architecture, and crave for the urban feel and visual fix of big cities, I also love the different perspective on beautiful, which I learned to appreciate more by living in Baja.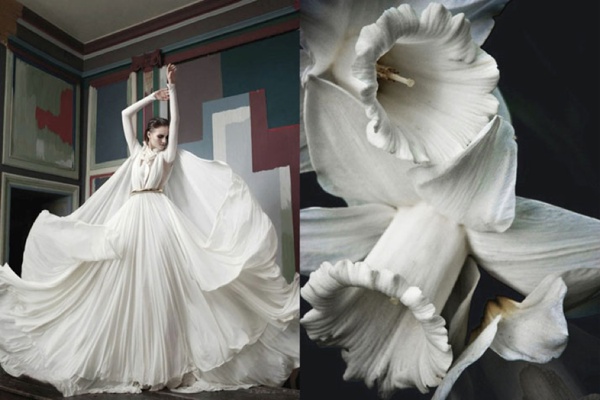 That's probably one of the reasons I love Bianca Luini's blog, Where I See Fashion, where she matches the fashion with landscapes, ocean, sky, urban views, paintings, art, and so much more.  It gives another perspective on fashion, and shows that everything in this world is connected.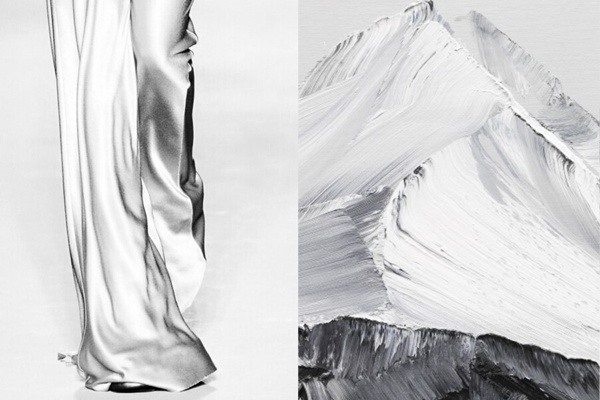 On Elleternative they write:  Bianca Luini, a 23 year old fashion design graduate from The Politecnico di Milano, has a rare gift of being able to absorb the many intricacies of the world deep into her consciousness.  From a young age, she wanted to be a painter but growing up immersed in the fashion metropolis of Milan, she was mesmerised by beguiling style magazines.  These editorials soon captured her imagination and by living in the epicentre of fashion, her creative cravings were unleashed.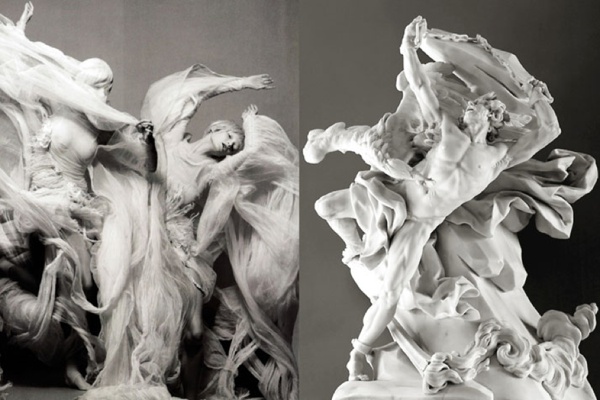 Where I See Fashion began as an expressive hobby in the summer of 2013 when she started collecting striking imagery from visual sources such as Pinterest, Google and Tumblr.  Bianca was awe-struck by a photo of a structured peplum McQueen dress swirling in oceanic colours of blue, bronze, green and gold flecked with white.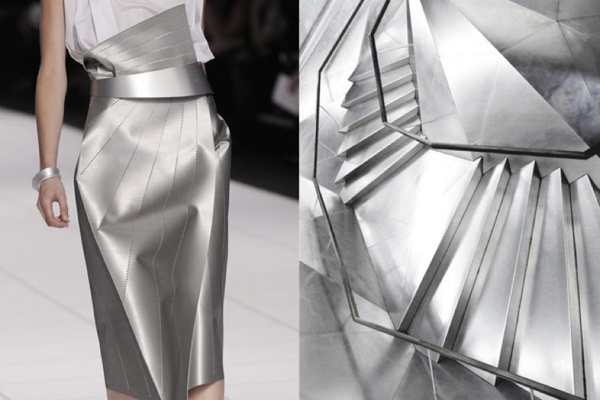 Shortly afterwards, she came across an impressionist painting of a vibrant tidal wave and not only were the marine colours so comparable, they shared a strong visual connection.  The construction of the dress could almost be perceived as an homage to the surge of the wave's powerful movement.  The fizzing foam of energy in the painting appears replicated by the splashes of white on the wave shaped edges of the skirt.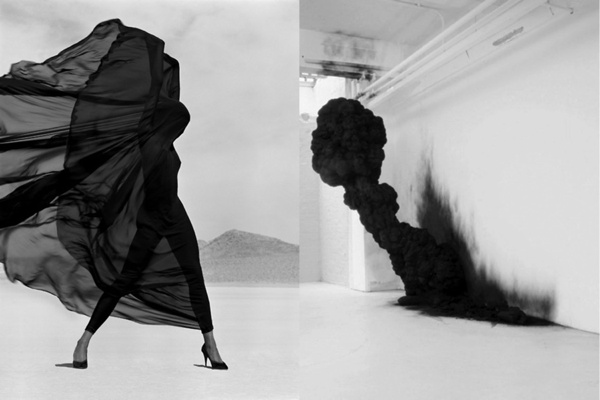 And this is how it all began for Bianca.  Here are just some of my favorite matches she posted on her blog, but there are so much more on her page (including descriptions of fashion images and matching art, nature or urban landscapes).  Worth following.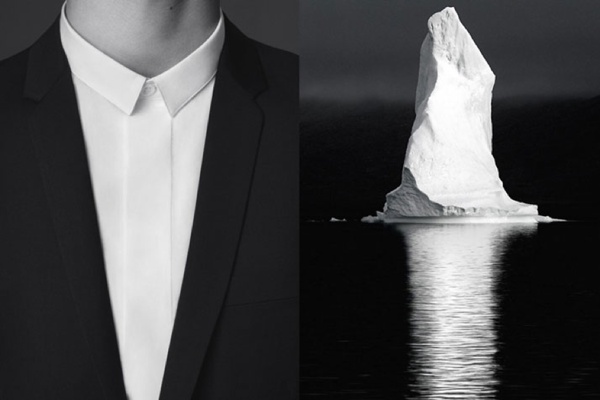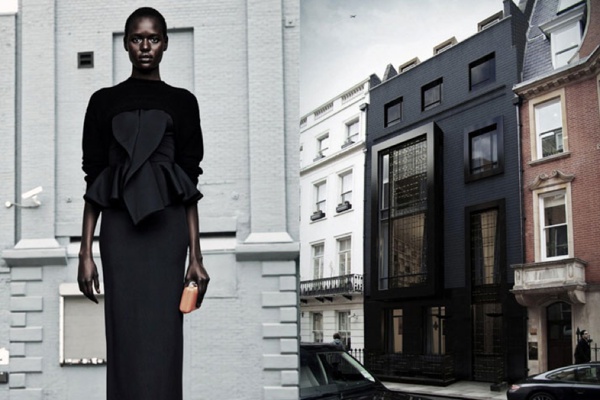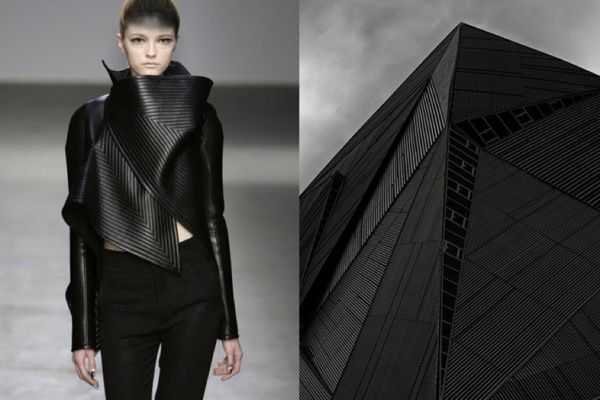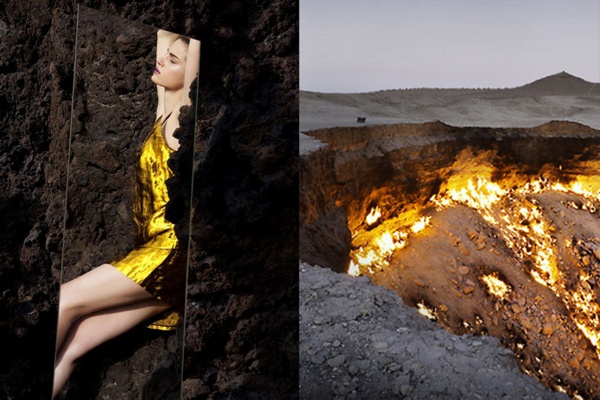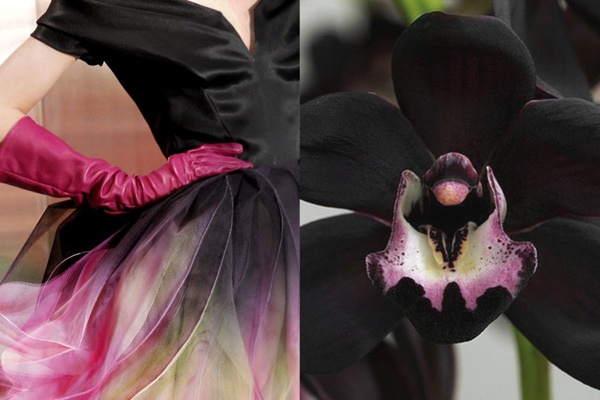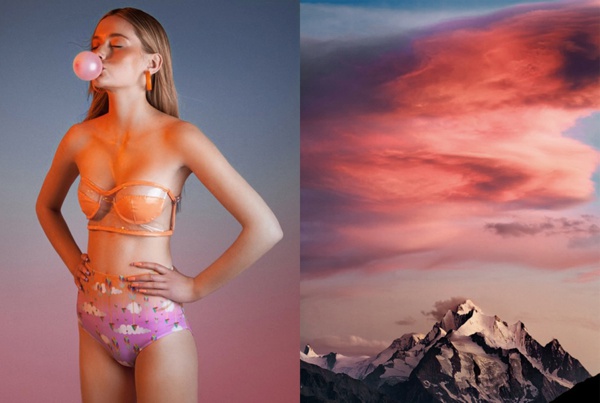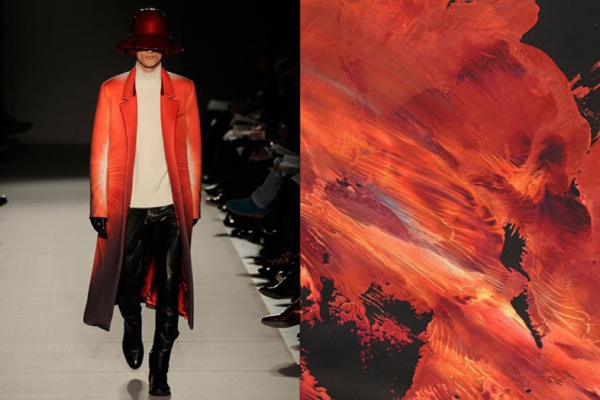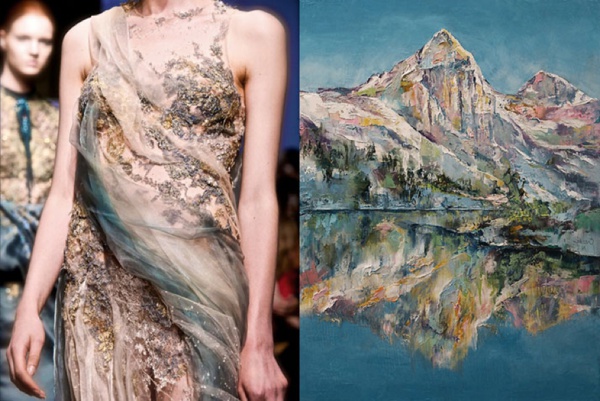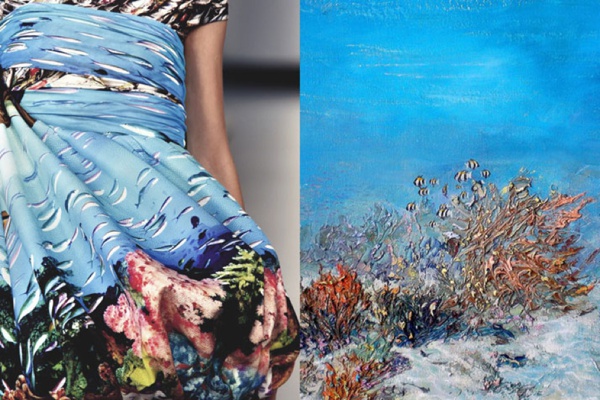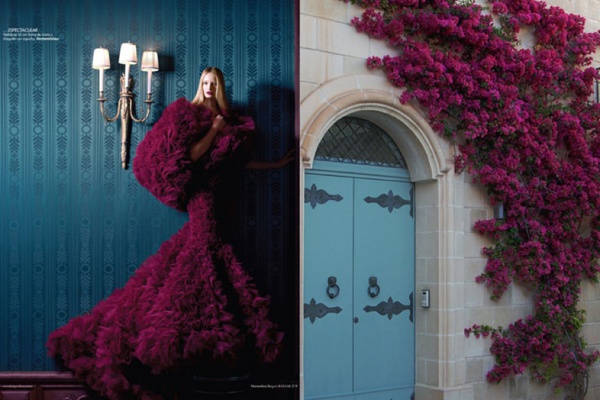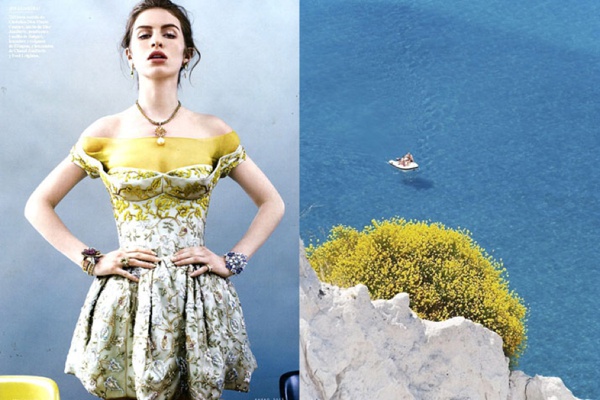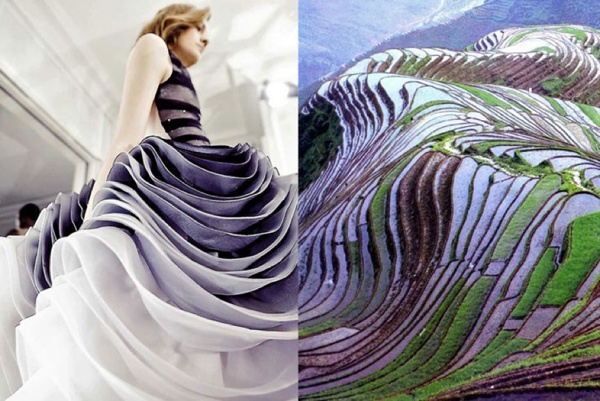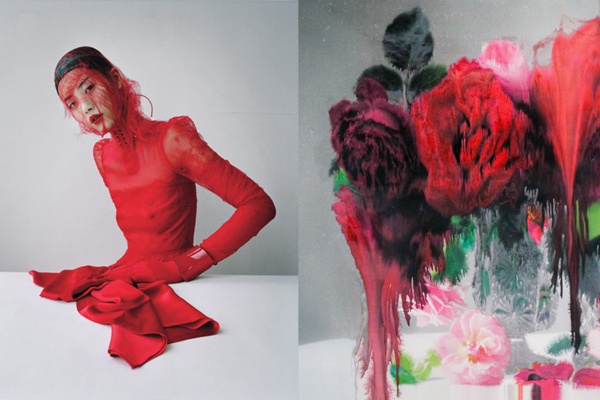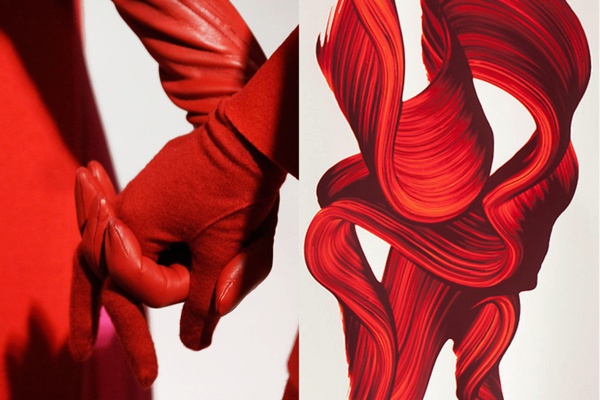 Get more inspiration on Where I See Fashion here.