Croatia has one of the most beautiful coasts in the world. Many call it a land of islands because it has more than a thousand of them and each is different. Many of them are inhabited but each and every one is exceptional, with its own story and destiny. Hvar is one of the islands characterised by gentle winters, warm summers and lots of sunshine throughout the year. It lays in the middle of sea rutes, and you will be able to discover many historic traces and heroic stories. Today, Hvar is one of the most popular islands, visited by socialite crowds not only from Croatia, but from all over the world.
This summer, inside the ruins of an old chapel and a castle, a new Multi Activity Centre opened in Hvar by architectural studio fabriKG. The aim was to unify different types of activities like Theatre, Concerts, Yoga, Capoeria and a new way of sound healing in the old chapel, under one roof. The basic idea was to implement a new roof structure that organizes the program and connects the open space in a new way and on the other hand brings independence to the different platforms without losing the visual link.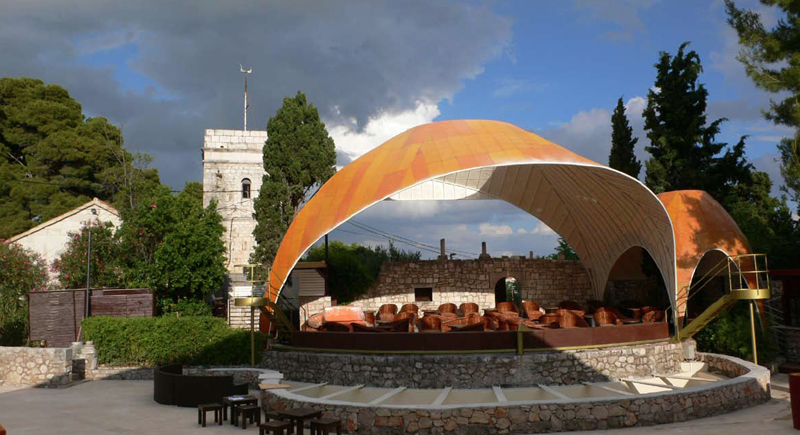 The Domes came as a natural answer. With it forms, they collect the energy and trough the opening in the roof they connect it with the sky. The forms are also created out of the different needs of the concept , like the Theater Dome that is shaped by visual and functional patterns. The contemporary is respecting the history and makes the old buildings stand out and creating a harmony of old and new in one. We also love the idea of creating different ambients with the use of different light colors.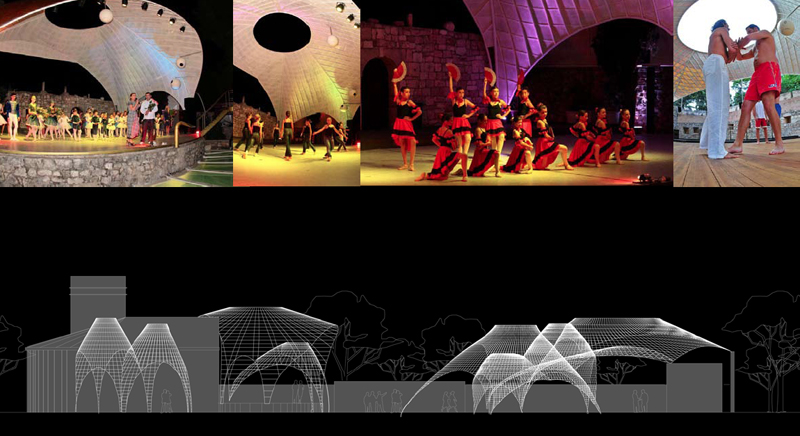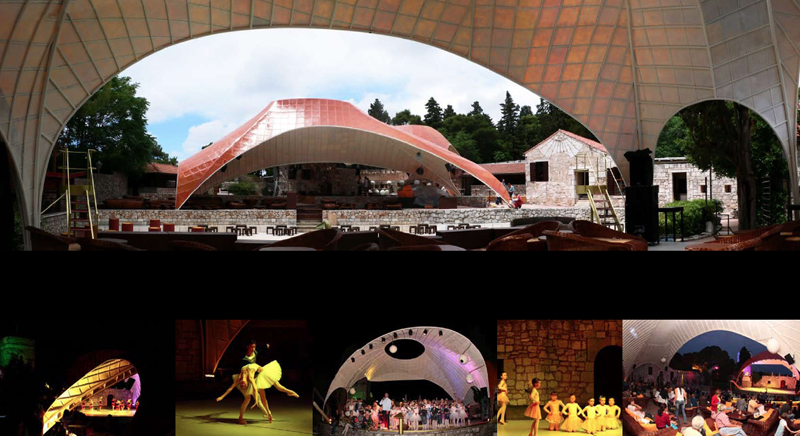 More information: fabriKG.