The Hotelito is a cozy boutique hotel that will have you enchanted with its colors, Mexican architecture, European style and a friendly service from the time you arrive and until you say ¡Hasta pronto!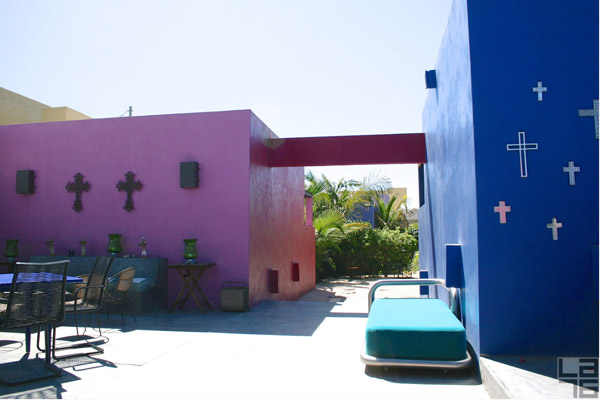 We visited this colorful small hotel a couple of years ago, and are now planning our return, so I thought I'd share with you some photos from our visit the first time.  I love the colors and the spirit at the hotel, it's elegant and playful at the same time, and it combines the Mexican spirit with European style.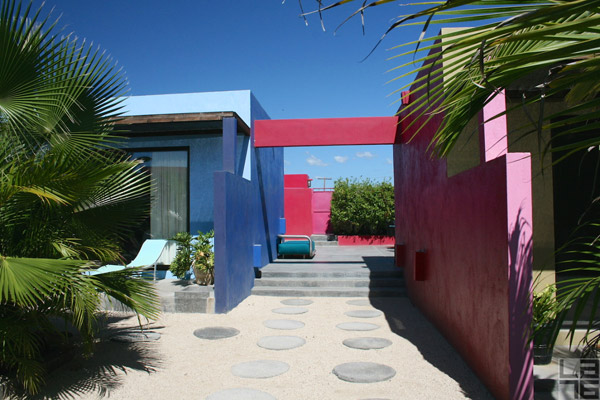 The Hotelito is overlooking the lush fertile palm groves towards the Mission church of Todos Santos, Pueblo Magico.  It has 4 colorful cottages named after their prevalent colors – Casa Azul, Verde, Rosa and Violeta – and two rental homes Hacienda de Chilicote and Casa Caprichiosa.  They are all individually designed and offer generous space and privacy.  Each room has its own shaded terrace furnished with lounge chairs and hammocks, bougainvilleas and palm trees.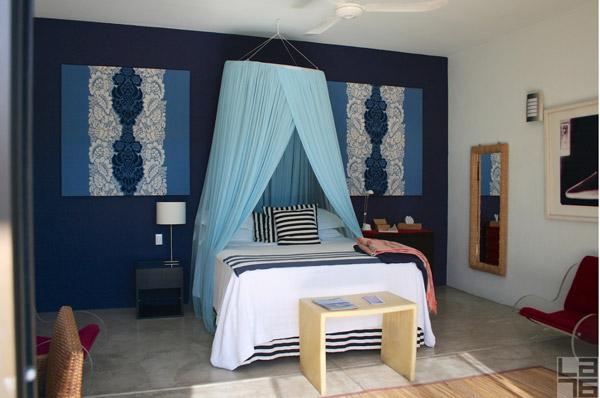 We chose the The Hotelito because of it's colors, privacy and especially because it's pet friendly, we enjoyed Mario's cocktails at the Bar, and we loved unwinding at the swimming pool!  The weekend we stayed there we had it all for ourselves!  The Hotelito feels like a small oasis of peace and tranquility with abundance of activities at surrounding beaches or downtown Todos Santos.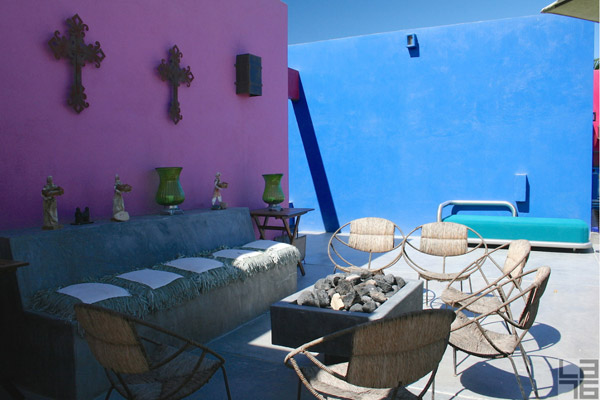 A couple of tips for the restaurants in Todos Santos:
Breakfast: our favorite is La Esquina.  Try blueberry and banana hot cakes, and chilaquiles.  We normally order both and share them – so good!  We like the breakfast at Casa Tota, but don't go if you're hungry!  You might wait around 30 minutes to receive your breakfast.  If you are willing to go a bit further from town, visit Baja Beans in Pescadero, about 15 min drive from Todos.  We love their coffee (try Marago) and pastry (almond croissant is my favorite, but you need to come early enough to catch it).  On Sundays they have organic market and live music, but note that it can get really, really crowded.
Lunch:  Café Santa Fé, Italian restaurant and one of the best restaurants in town.  They allow pets, which is a great plus in our books.  We also love fish tacos at a small place on a corner of the street, but I can't remember the name.  We loved Bistro Magico, which served the best falafel, I hope they reopen it in the upcoming season.  If you are craving for pizza, don't miss Pizza Napoli, a small restaurant run by a family, the pizza de patatas (potato pizza) is surprisingly amazing and we have it every time (also open for dinner)!  Hierba Buena in Pescadero; lovely and pristine garden to table restaurant, we loved the service, food, and cocktails, they have a very friendly staff the place is pristine (they are also open for dinner).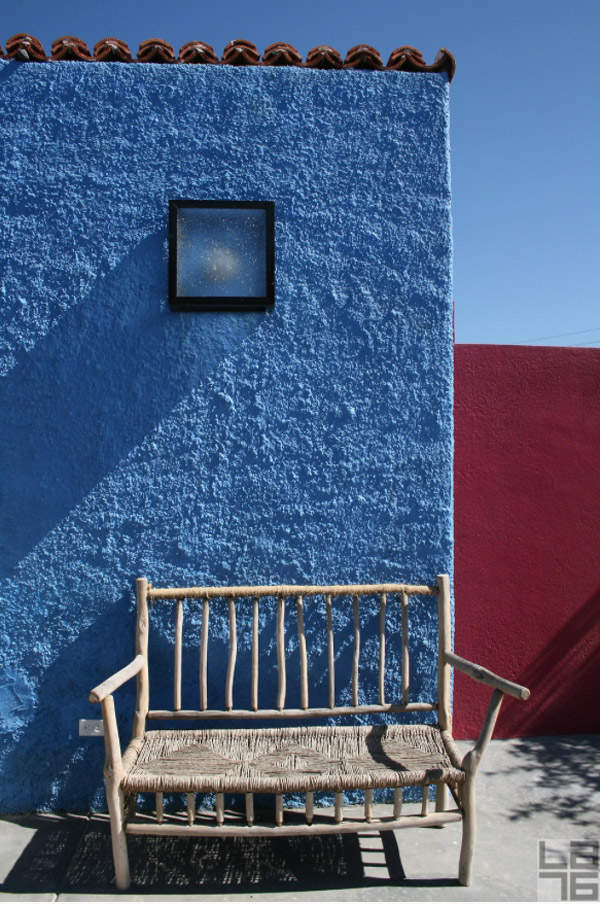 Dinner: La Casita, at the entrance to Todos Santos; we've visited it several times and never failed to satisfy us; they serve Mexican food, sushi and tapas.  Try also La Copa at Todos Santos Inn, lovely patio and amazing food, we were very impressed how the chef gave a delicious twist to traditional Mexican dishes.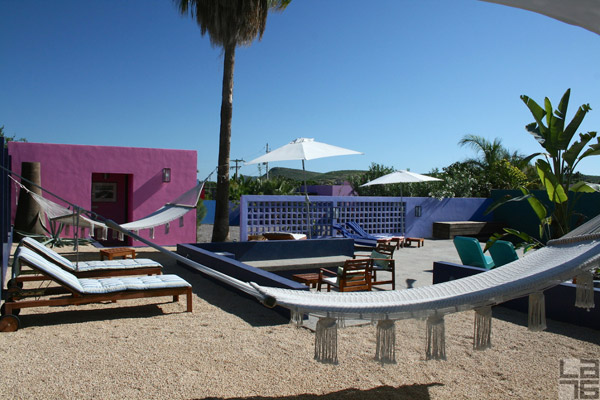 Todos Santos is surrounded by nice beaches.  We love walking miles long empty beach at the North of Todos Santos, swimming at Playa San Pedrito (also known as Playa Las Palmas), and surfing at Cerritos beach.  At any of Todos Santos beaches you'll be able to watch the sun set into the ocean, which is pretty amazing.
You can see more photos of The Hotelito here.