About 330 km north of Oslo rests a sanctuary for reindeer-spotting in the wild at the Dovrefjell National Park, Norwegian Wild Reindeer Centre Pavilion.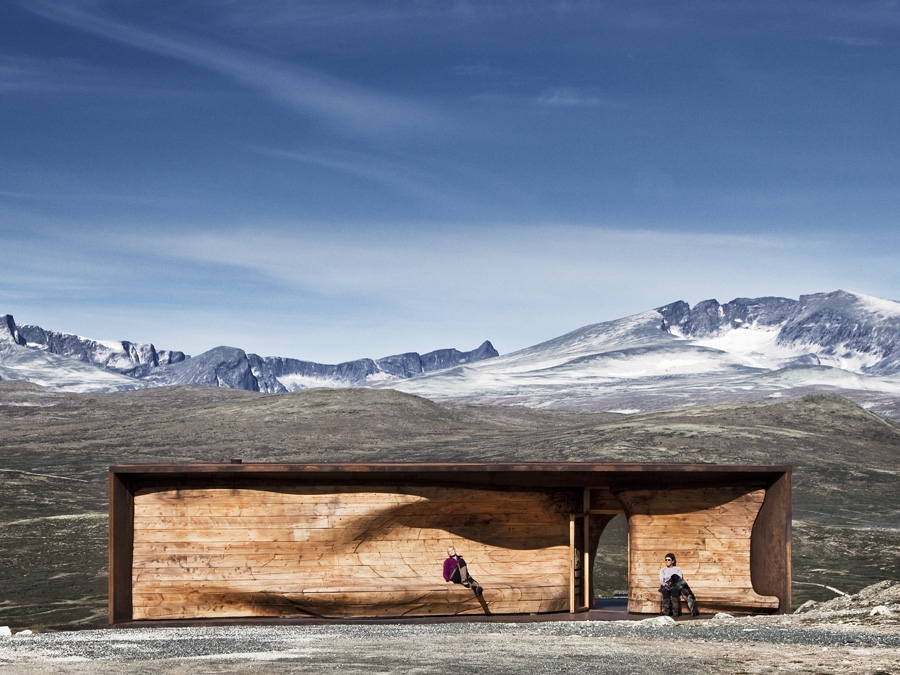 Constructed with an organic wooden core within a rigid rectangular frame, the building is a metaphor for rock or ice that's eroded by natural forces like wind and water. Spanning 75 sq. m., the structure provides a warm shelter for school groups and visitors to the region, while preserving spectacular views.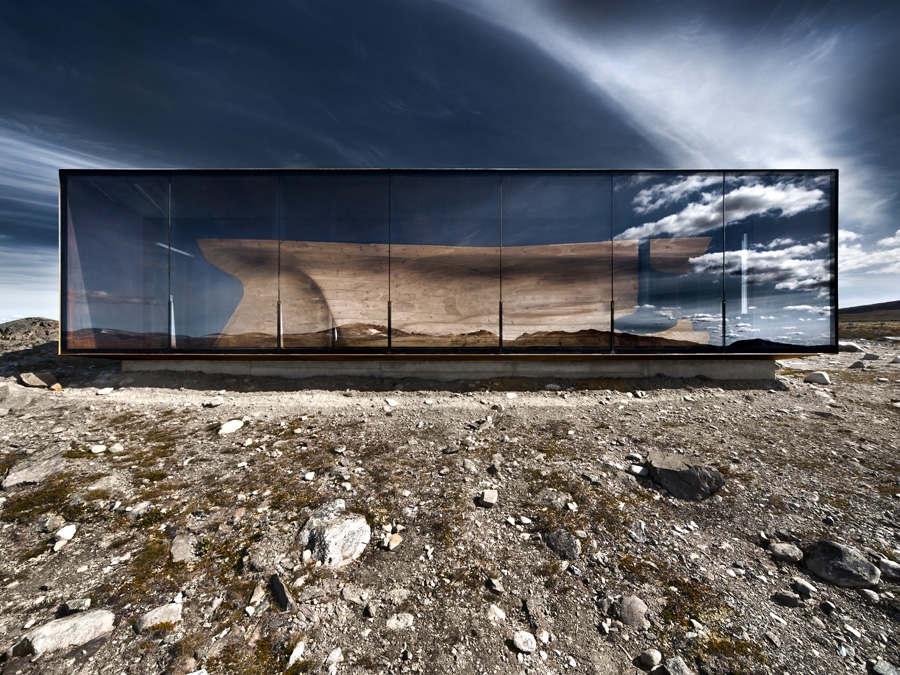 'Natural, cultural and mythical landscapes form the basis of the architectural idea,' say Snøhetta architects, who focused on the durability of building materials to withstand the harsh climate.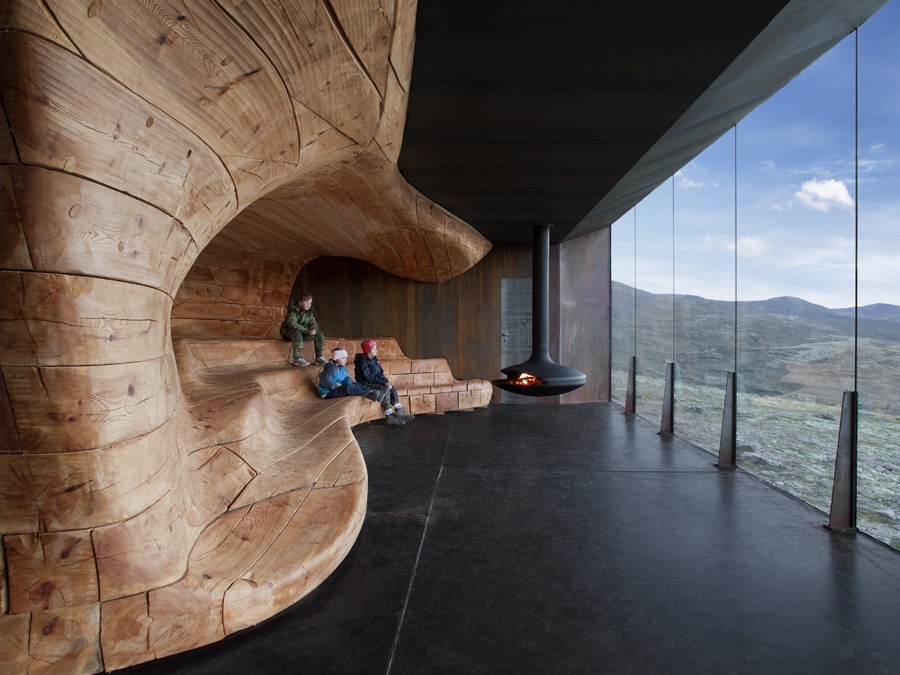 The pavilion sits about 1250 m above sea level, overlooking mountains in Dovrefjell. Dovrefjell is home to wild reindeer herds, musk oxen, arctic foxes and a variety of endemic botanical species. A long history filled with travellers, hunting traditions, mining and military activities have left their mark on this land. Today, modern tourism and recreation continue to shape the cultural landscape of this place. Dovrefjell also holds significant importance in the consciousness of Norway.In Norway, the area is the focus of many legends, myths, poetry, music and pilgrimages to celebrate the eternal and mystic qualities of the space.
The project was commissioned by the Norwegian Wild Reindeer Foundation.
Source: Frame magazine and e-architect