July is probably my favorite month of the year. Â Not just because of the summer, vacations, and all the joys that come with it, but also because it's the month of my birthday and the month when many of my friends celebrate their birthdays. Â I love the Japanese art of gift wrapping – origata, and I am trying to learn some folds to wrap the presents in this unique and special way.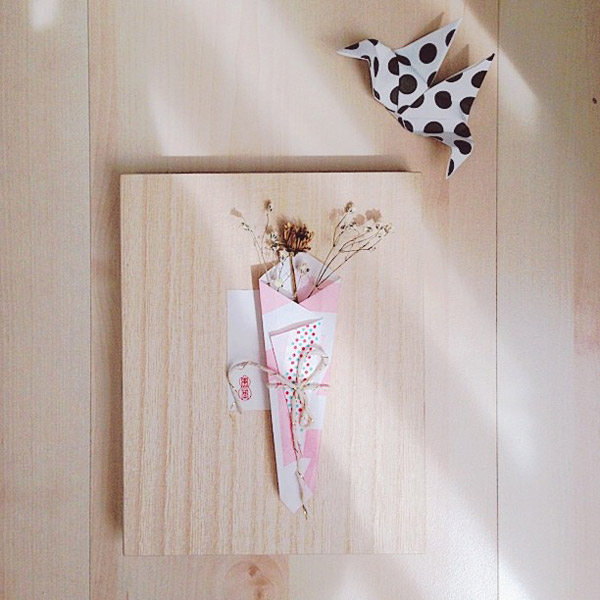 Photo by Veronica Halim.
Traditionally, when a visitor to a Japanese home was preparing to leave, it was custom for the family to present some nice sweets in a package of neatly wrapped paper. Â What I love about origata is that to make a wrap, a single sheet of paper is used, which is then folded many times, but never cut, and tied. Â Ranging from the simple to the sophisticated, this technique traditionally uses handmade paper (washi) to express beauty, etiquette and culture, and show respect to the receiver.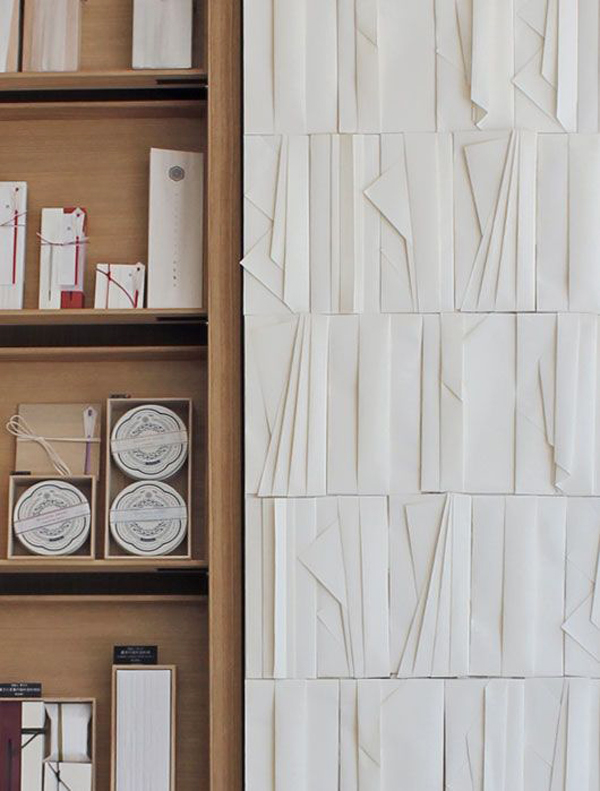 A sophisticated system of rules has been created for origata wrapping. The style depends on the gift recipient, the number of items, the occasion, and even the season.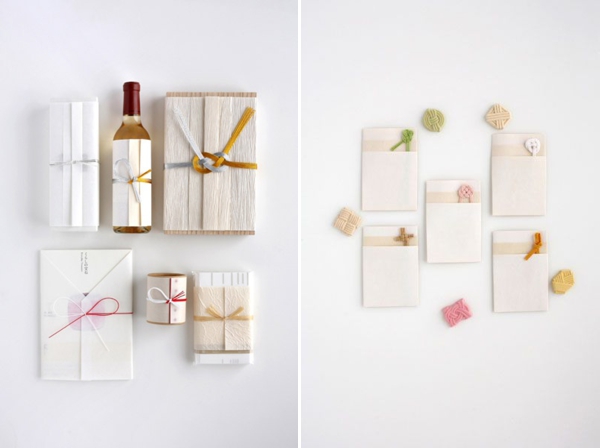 The intent with this wrapping style is not to conceal the gift, but to enhance it's shape and to give some clue to the contents. Â This style allows the gift itself to be exposed. Â For example, high quality tea leaves are often given as a present in Japan. Â When wrapping black tea (known as ko-cha, or "red tea"), red paper inserted in a slit on the top of the package, then overlaid with a film to provide a glimpse into what is in the package.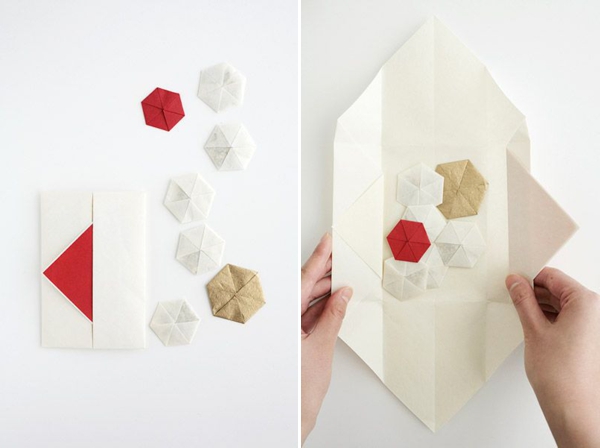 Interestingly, there are many other messages that can be expressed through origata.  For example, kichi no tsutsumi, a good luck fold, is always folded at the front right, creating a small opening on the left side. This expresses a feeling of overflowing with happiness.  This style of origata you should be using for birthdays and happy occasions.  But for the opposite, kyo no tsutsumi, a fold of misfortune, the fold is on the left side, expressing the giver's sympathy for the receiver, should be used for funerals.
Origata only takes a little extra effort to show consideration for the receiver, but it is worth it.  I not only like giving the presents wrapped in origata, but enjoy the process itself.
While my origata folds are still very simple, I want to learn much much more. Â These are the books on origata that are on my wish list:
– Gift Wrapping: Creative Ideas from Japan

– In place of the form the heart to give – Origata of Japan (Niigata Cage)

– Inspired Shapes: Contemporary Designs for Japan's Ancient Crafts
Happy July and gift wrapping to all! Â I'd love to hear about your favorite gift wrapping techniques in the comments below!
Photos: Origata Design Institute, Veronica Halim and The Metropolitan Museum of Art (cover photo)