What if somebody asked you to take all your worldly possessions; from grandma's photo frame on your bedside, to fridge, books, shoes, socks, dinner ware, sofa, bicycle, skateboard, and more – and placed them out the front of your house?  All just because he would want to take a photo of it?  Would you be even able to?  Chinese photographer Huang Qingjun has spent almost  10 years traveling to largely remote and poor parts of China and asking people to do just that.
It's an approach, he reckons, that won't work in the city where people have too much stuff.  But as the 10th anniversary of his project gets closer, he's thinking of asking China's richest man to do the same.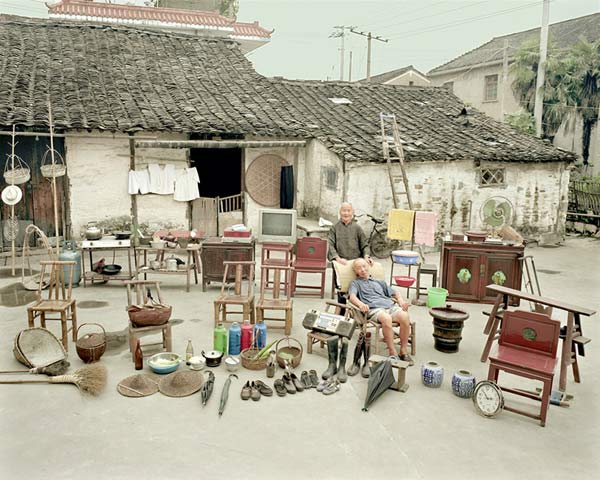 The photo series that came as a result of his endeavors and travels for the last 10 years, is entitled "Family Stuff" or "Jiadang".  With this project, Huang wanted to show the contrast of needs between the urban environment and the Chinese rural environment where the wealth is opposing to the simplicity even the precariousness.
Huang Qingjun allows us to become aware of the living conditions of people from the countryside by capturing pictures of families with their household possessions carefully arranged outdoors, usually in front of their houses.
"Family stuff" is a silent representation of what's important in their everyday life, how much or how little they have, and the landscape in which their lives go on – all these elements combined make this emotional, amazing project.  Huang Qingjun hoped to open a window of China to the world, and he succeeded.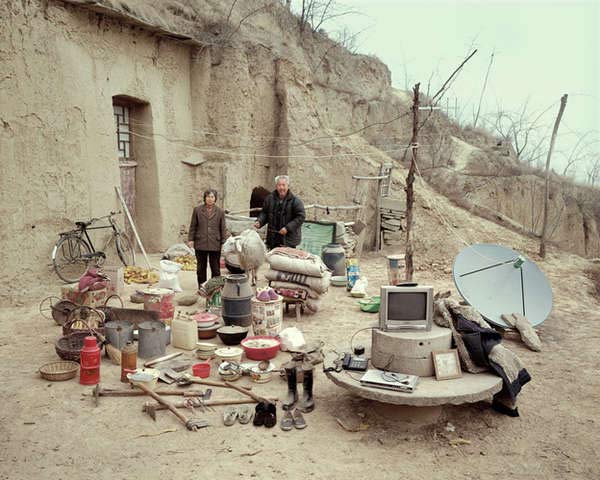 I love the entire series.  It makes you see how little do we really need for life.
See Huang Quingjun's website here.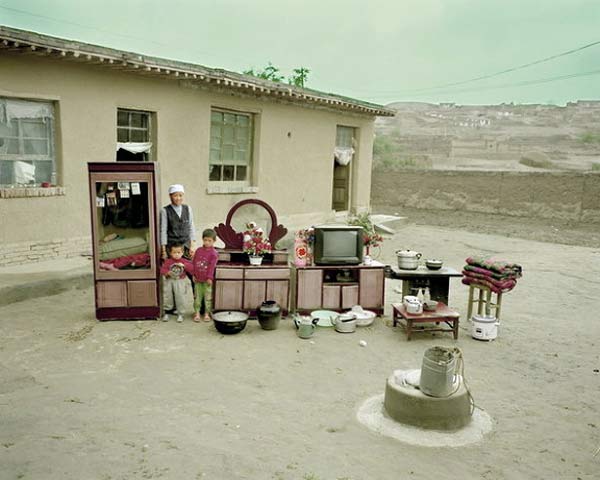 About the project:
The idea for the series about people's material goods, now called Jiadang (Family Stuff), came in 2003 with some photos he took for the magazine Chinese National Geography. But the project didn't really get under way until three years later, when Huang started traveling around China looking for suitable places and people.
"Most people thought what I was proposing was not normal. When I explained I wanted to set up a photo, that it would involve taking everything out of their house and setting it up outside, that took quite a lot of explaining," he says.
"But almost all of them, when they realized what I was trying to do, they understood the point."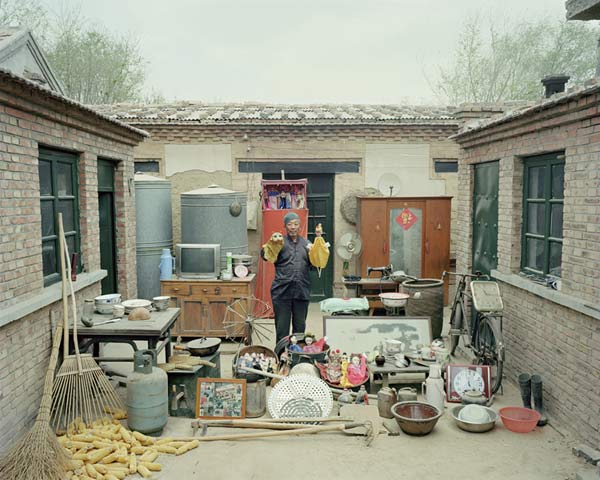 One advantage of traveling to remote, poor areas was that people didn't have many possessions.  "They're not like people from the city, who have so much stuff that if you asked them to do it they'd reply it was too much effort," he says.
Some of the projects took a couple of days, others several months as he waited for one couple to move house. Their home, like millions of others, had been slated for demolition to make way for tower blocks or offices. As they sit on their bed, the wall behind them is marked with the Chinese character chai, meaning "tear down."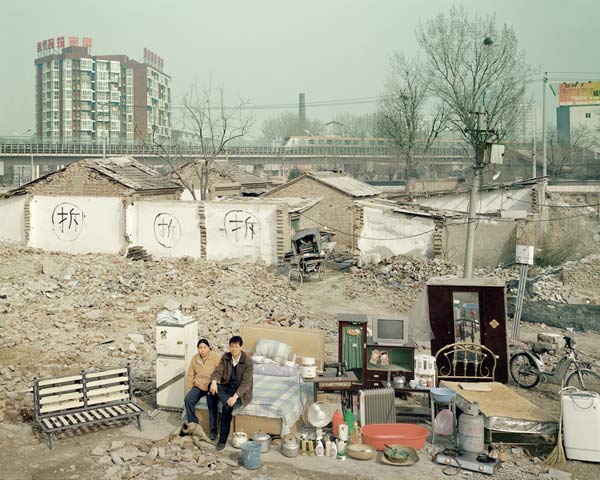 The photos also show the enormous social change that has come in a generation. So the photo of an elderly couple of farmers outside their mud house reveals a satellite dish, DVD player and phone.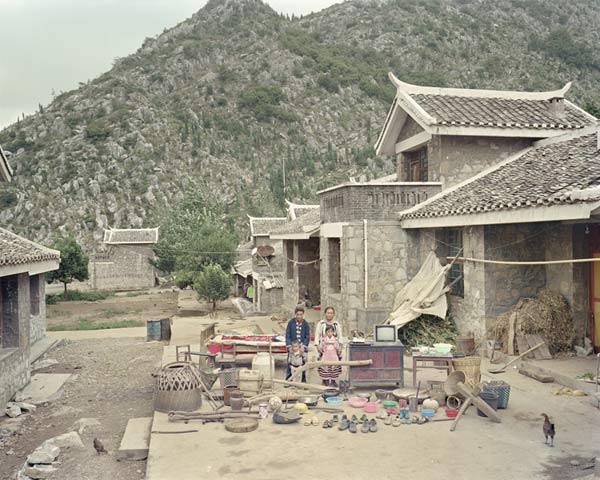 Huang's project has taken him to 14 of China's 33 provinces, giving him an unusually broad perspective of how the country is changing. He is optimistic about the process, and where it will lead.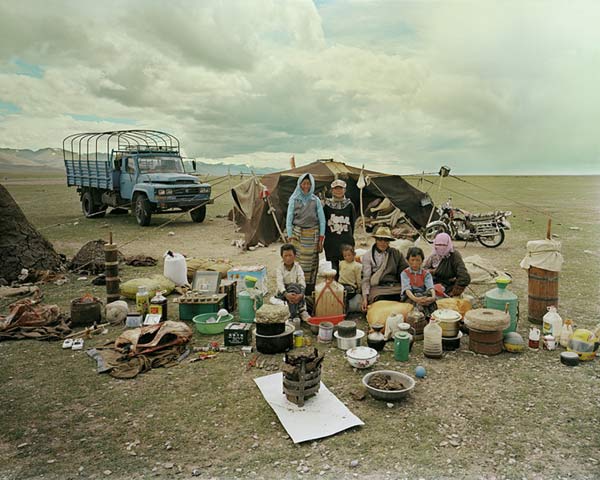 Read more about this in a great BBC article here.