The 1700-square-foot Usonian house, designed by Frank Lloyd Wright in 1939 as modest faculty housing, is the 13th structure by the renowned architect to be built on Florida Southern's campus, but the first since Wright's death in 1959.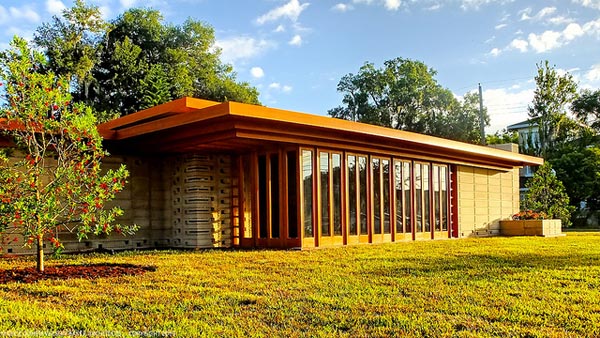 The house, which will serve as a museum dedicated to the architect and his work on campus, is the centerpiece of the college's new Sharp Family Tourism and Education Center.  As the largest collection of Frank Lloyd Wright buildings, a National Historic Landmark, and twice-ranked #1 Most Beautiful Campus in America, Florida Southern's campus draws tens of thousands of visitors each year, all of which will pass through the newly constructed house.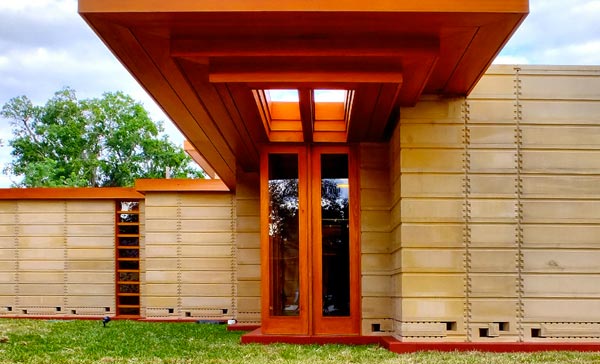 Wright felt most college campuses were architectural failures and wanted the opportunity to design an entire campus from scratch.  Wright believed his concept of Organic Architecture would unite the individual structures with their environment and as a group enabling them to work together to create a whole better than the sum of its parts.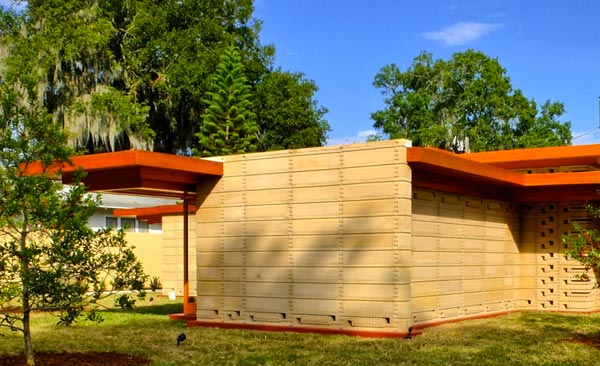 The two bedroom house is composed of 1,978 of Wright's signature, interlocking ceramic textile blocks, handcrafted in 47 distinct shapes by an 81-year old artisan, as well as 6,000 colored glass blocks, each inserted by hand into the ceramic walls.  The building's modest scale, local materials, respect for the natural landscape, and self-consciously American style were meant to embody Wright's "Usonian" architectural ideals.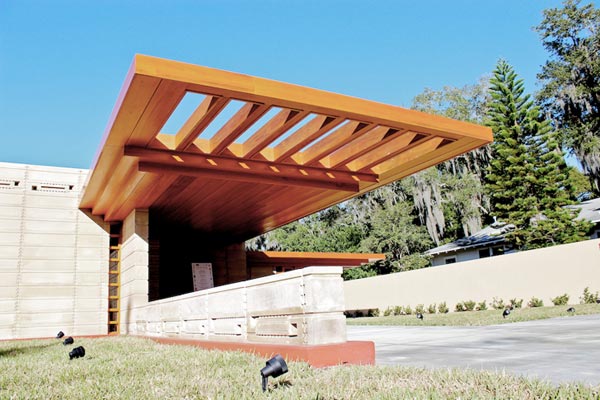 Colored glass blocks were made in color batches using a technique for pouring molten glass into blocks that has been around for over one hundred years.  The custom glass blocks for the Usonian House were poured in an American factory that has been open since the late 1800s.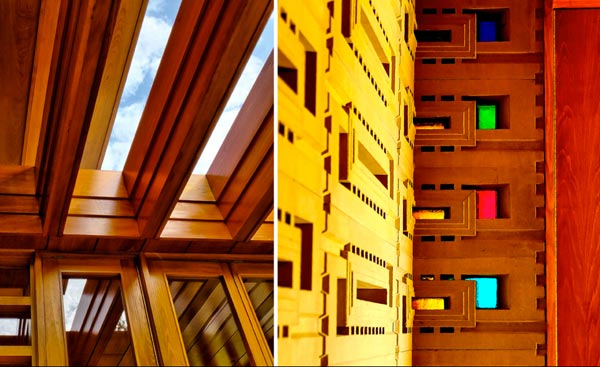 The molds for Wright's unique concrete blocks were constructed from the original drawings, but the mixture of ingredients had to be changed to provide a higher degree of resilience and strength.  The molds are filled on a vibrating table to ensure quick and complete settling and then submerged in water in order to prevent cracks and checks.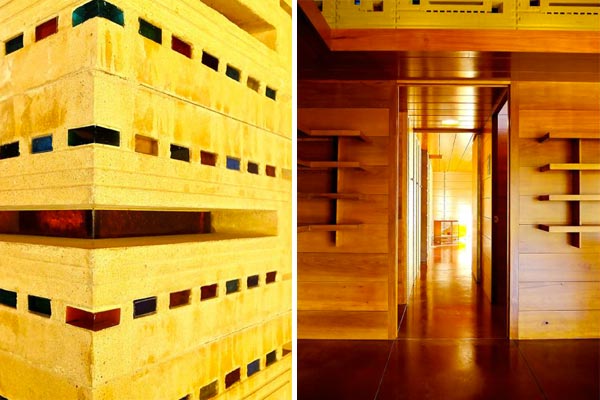 Along with an array of custom-made fittings and distinctly-Wright built-ins, the house contains reproductions of furniture Wright designed specifically for houses of this type, as well as a portrait of the architect by Yousuf Karsh.  Nearby, a life-size bronze statue of Wright by noted artists Don Haugen and Teena Stern was also unveiled at the building's opening on November 1st.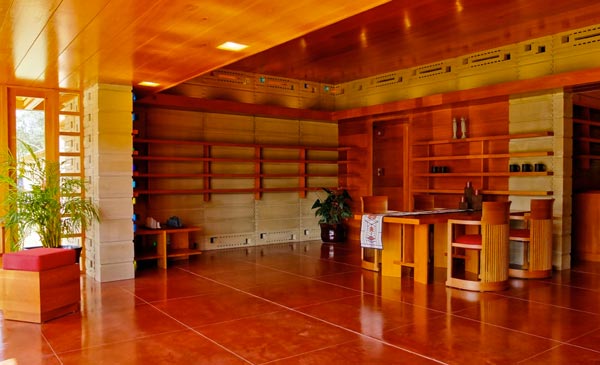 "It is a singular privilege to be stewards of this paramount piece of American architectural heritage," said college president, Dr. Anne Kerr, in a statement.  "Frank Lloyd Wright is not only a part of Florida Southern's history, but also a part of America's great history, and the Sharp Family Tourism and Education Center is a wonderful tribute to his legacy on our campus and his impact around the world."  Aside from the newly constructed house, the college campus contains Wright's only built planetarium, the only arena-style theater he ever designed, his largest built water feature, and the last specially design stained glass feature of his career.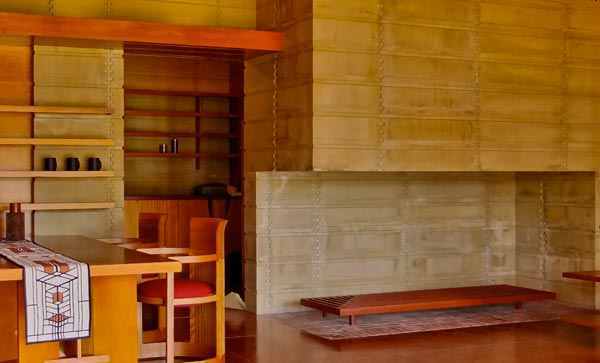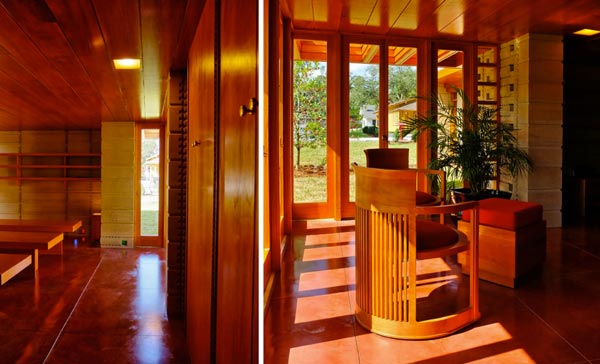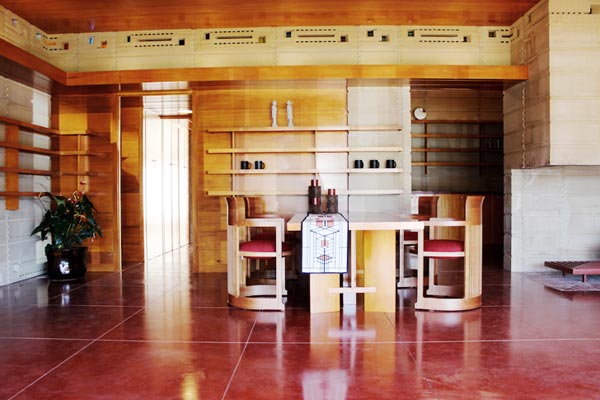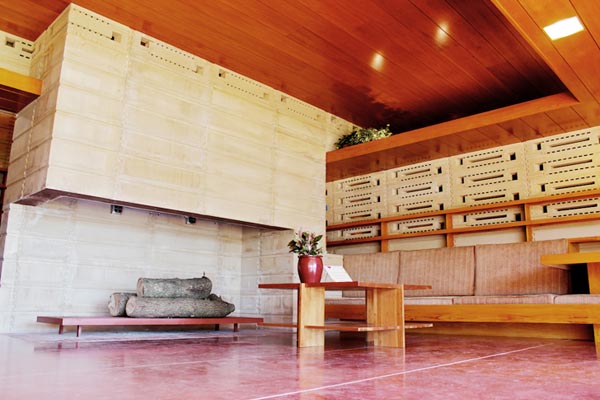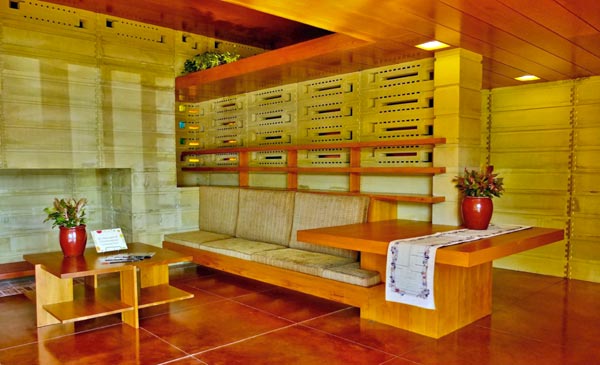 Photos via: FSC Flickr, "Copyright 2013 Mesick, Cohen, Wilson, Baker Architects."