Living in the desert makes me appreciate the desert and desert lifestyle even more.  Rugged nature, harsh soil, sparse vegetation, and stunning landscapes carved by the wind, sun, and water, make the desert lifestyle quite unique.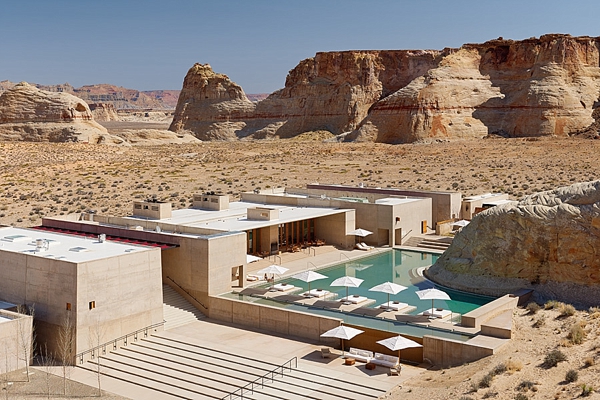 Probably that's one of the reasons why I fell in love with Amangiri resort at the Canyon Point in Utah.  Its striking location is honored by the bold yet responsive design that both honors and celebrates the magic and mystery of southern Utah's majestic cliffs and rock formations.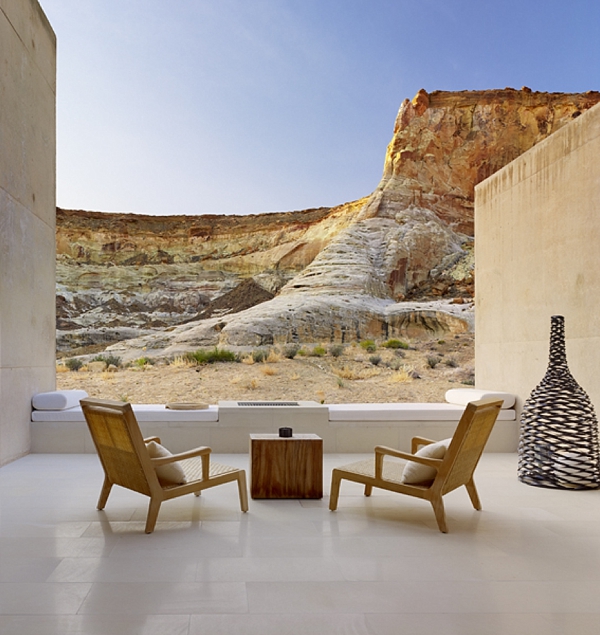 The Amangiri Resort and Spa, located on a spectacular 600+ acre site, is a unique collaboration between three well-established architects: Marwan Al-Sayed, Wendell Burnette and Rick Joy.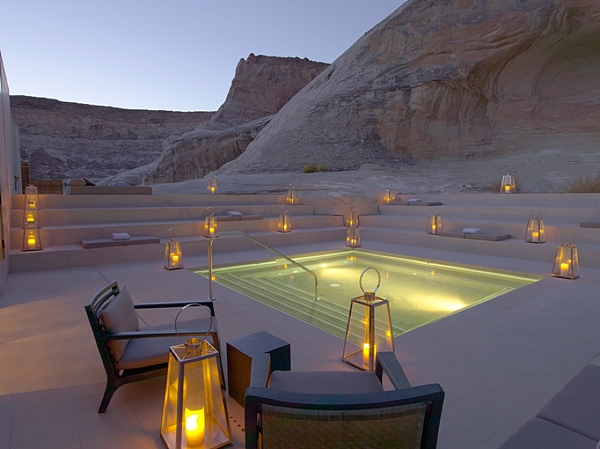 The concrete has been subtly tinted with pink, ocher, and light yellow, among the dominant hues in the surrounding cliffs, to soften its profile.  The architects deftly used the geometry, often slanting walls toward each other to provide "slot canyon" views of the desert and mesa.  When they could they also used the setting to great advantage, for example, curving the pool around a muscular bullnose outcrop of rock.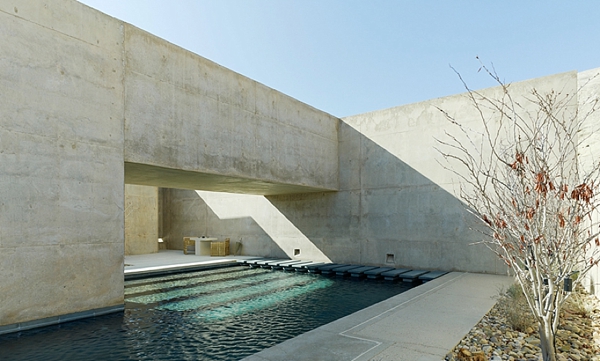 The resort has 34 suites with various views and characteristics, a lounge, several swimming pools, spa, fitness center, and a central pavilion that contains a library, art gallery, and private/public dining areas, amongst other functions.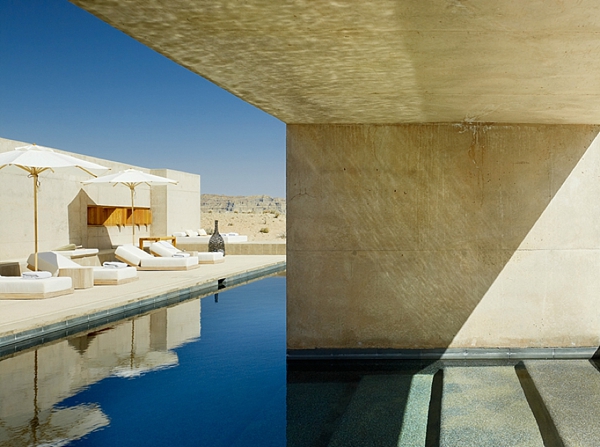 To capture the desert landscape, strong simple geometries backdrop the rough textured rock, at times taking on the role of spectator while at others integrating seamlessly into it, allowing the natural contours to inform the nature of the man-made construct.  Wallpaper named Amangiri resort as the Best Retreat at Design Awards 2010.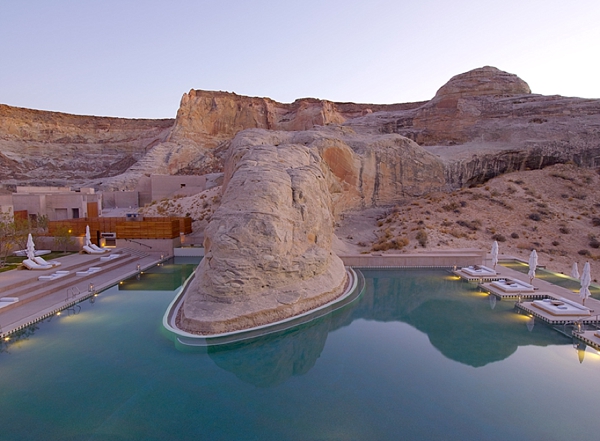 The juxtaposition between the pristine raw surfaces and organic red earth form a symbiotic relationship: the building is meant to frame the plateaus through varied apertures, while the landscape acts as a host for the sculptural structure, each of which compliments the other quite balanced.  Exposed materials such as wood, water, light and concrete, poured with local aggregate to match the neutral orange hues, ground the vernacular into the site and help to capture the unique desert features.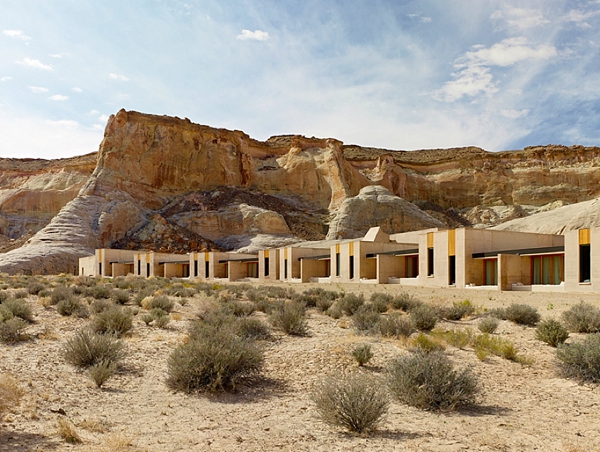 Large openings offer a slice of the immediate exterior with retractable screens to extend panoramic views.  Exterior courtyards on the different steppes introduce the guests in a more intimate way to the terrain, communicating with the interior so that the outdoor experience is perhaps more important than the indoor.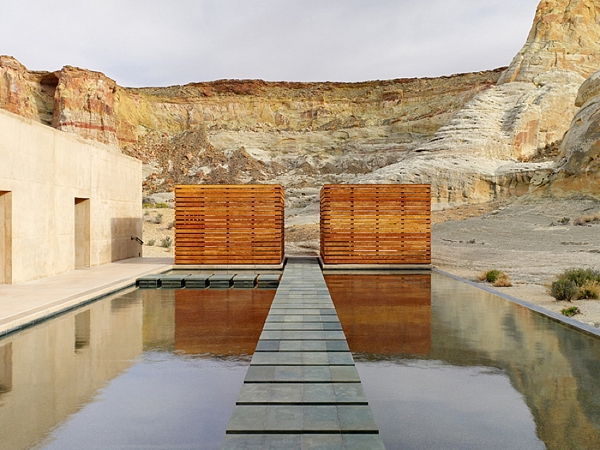 Amangiri, which means "peaceful mountain," is a resort that puts you right in the middle of this ancient splendor while offering a contemporary take on luxury in its accommodation, service, and food.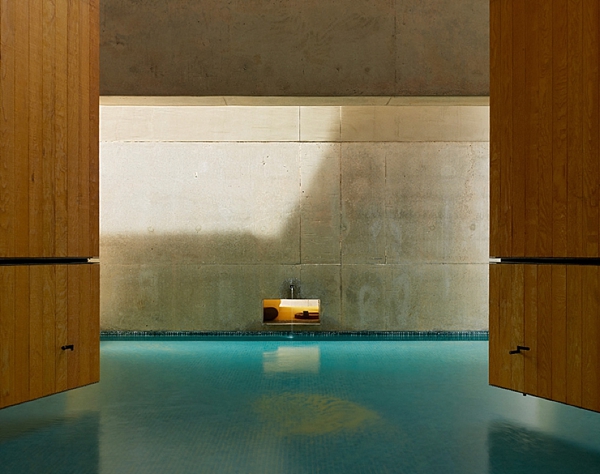 The resort sits in a cliff-curve and the rooms look out across a sea of sand billows to Stud Horse Mesa and, in the distance, the Grand Staircase Escalante National Monument, a distance of some 50-80 million years, geologically speaking.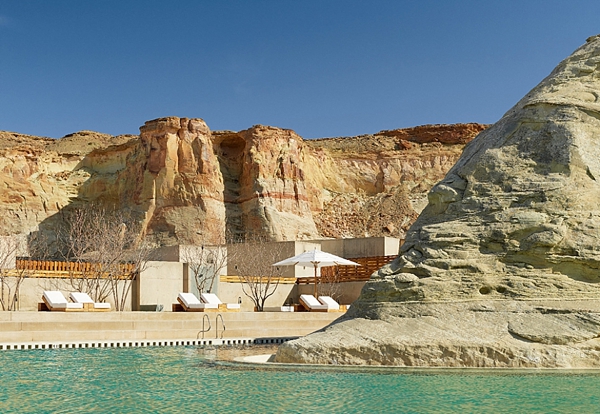 Just take me there.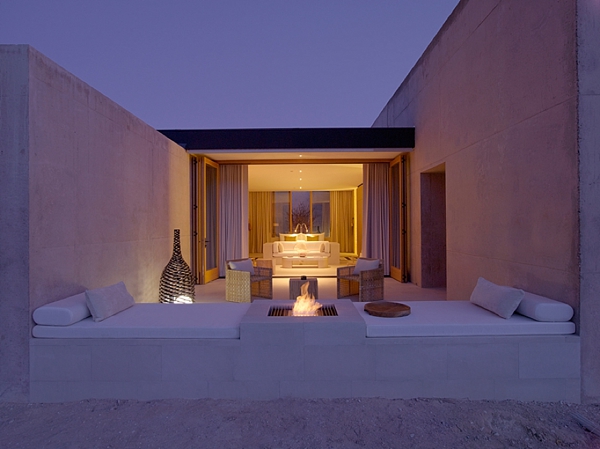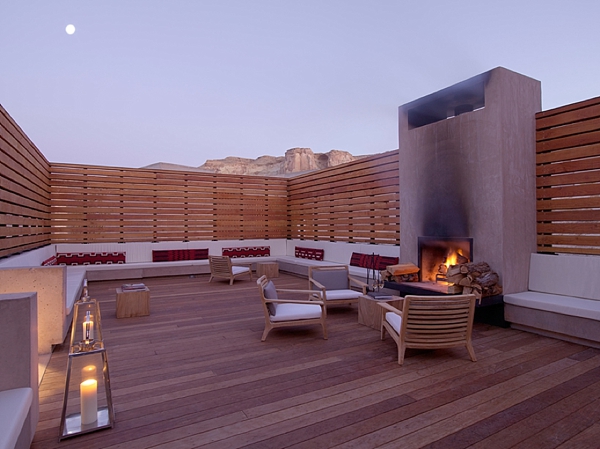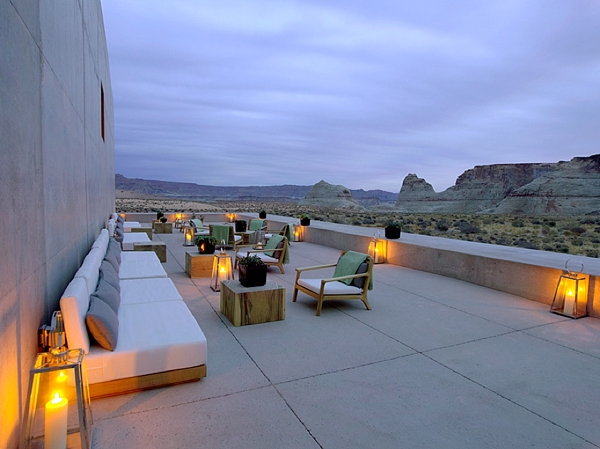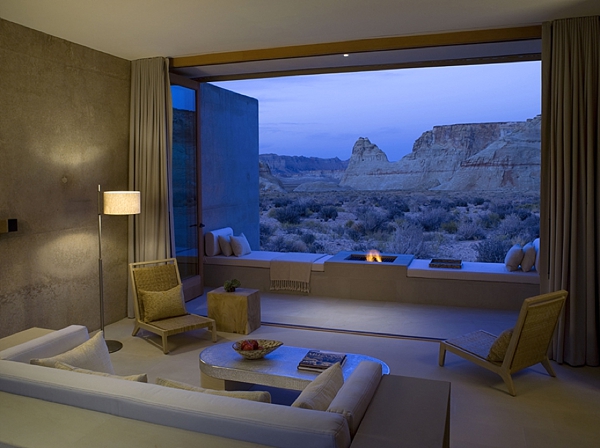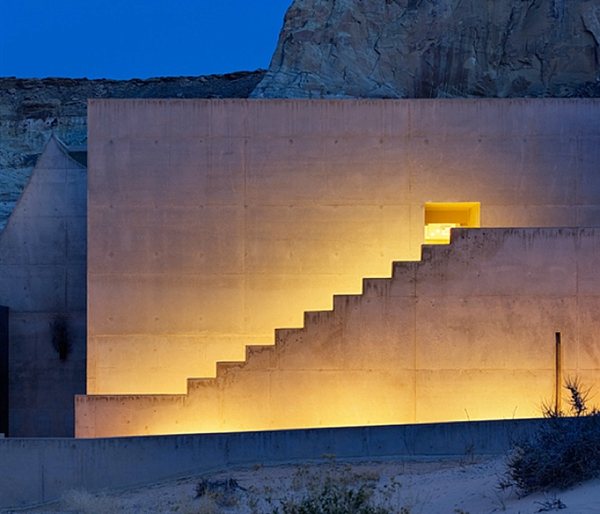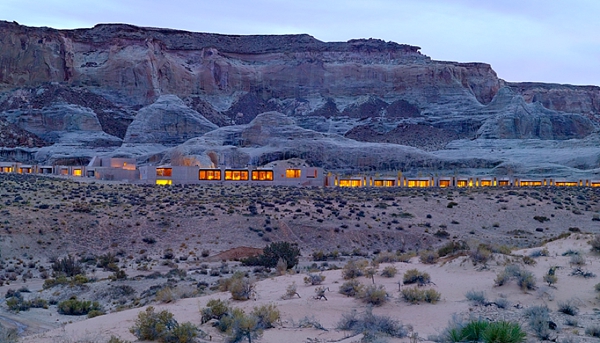 amangiri from steelblue on Vimeo.
Photos: Aman Resorts, Joe Fletcher.