We've been fans of Michael Wolf for a while now – you probably know him for his photography series of documenting the dense architecture of mega metropolises, among others.  I was really excited to see his new work in one of my favorite cities, Paris.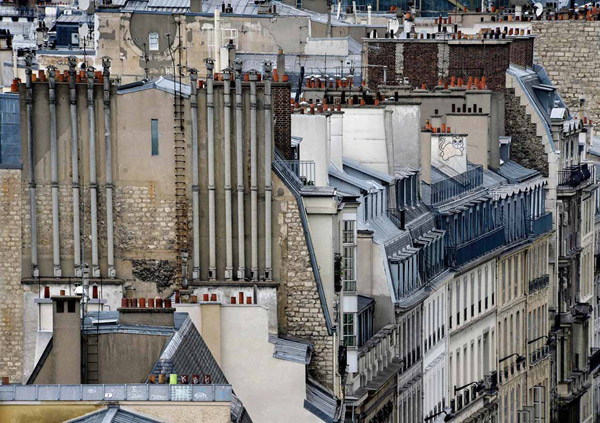 Avoiding the typical Paris skyline we see on postcards and other photographs, Michael Wolf focused on capturing the roof tops of Paris' historic buildings.  The view you don't get to see too often, unless you have a friend residing in one of those buildings with a rooftop terrace overlooking the neighborhood.  I love the new Paris perspective, it almost looks like it was painted.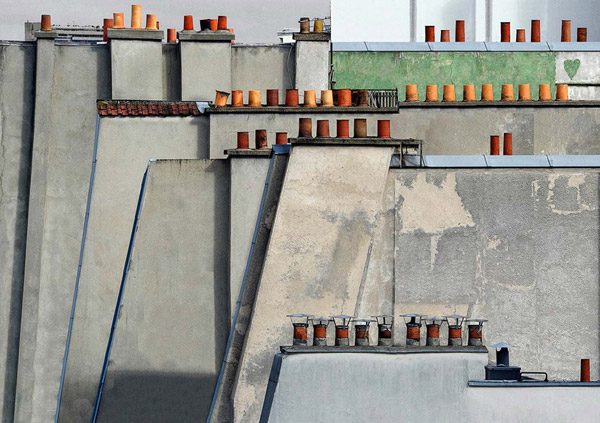 "Wolf has captured the geometry of the city's countless roofs, framed so that abstract, linear compositions of color are most visible in the scene.  Segments of overlapping structural elements layer and unfurl as a compact pallet of hues, blurring much of what is recognizable and spotlighting the atypical.  By avoiding the otherwise ubiquitous Parisian attractions the cityscape is so often associated with, Wolf offers angular and asymmetrical views that re-contextualize the architecture and examine the density of life in a contemporary cultural hub." writes designboom.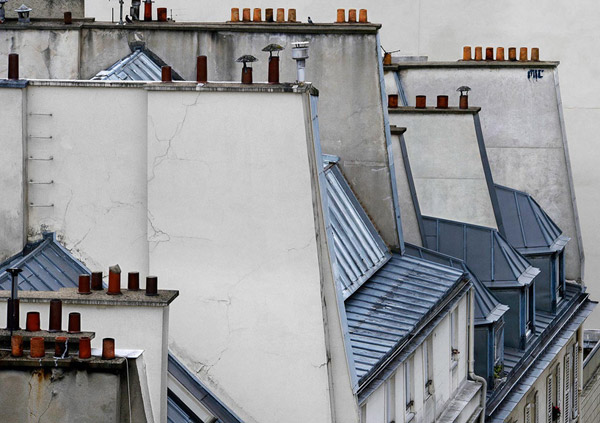 'Paris Abstract' is on view at Robert Koch gallery in San Fransisco until September 6th, 2014.  Don't miss it if you're around!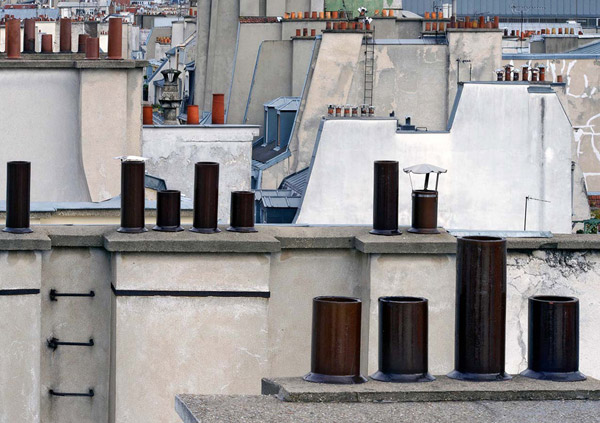 About Michael Wolf:
Michael Wolf's photography is that of an outsider.  Born in Germany, raised in the United States and Canada, returning to Germany to study photography before spending the vast majority of his career in Asia, his work defies categorization.  What distinguishes him from others is his acute ability to find the symbolic value in those seemingly insignificant details that so often go unnoticed.  From this perspective, Wolf has been able to produce a body of work, which deals with the more universal reality of contemporary city life.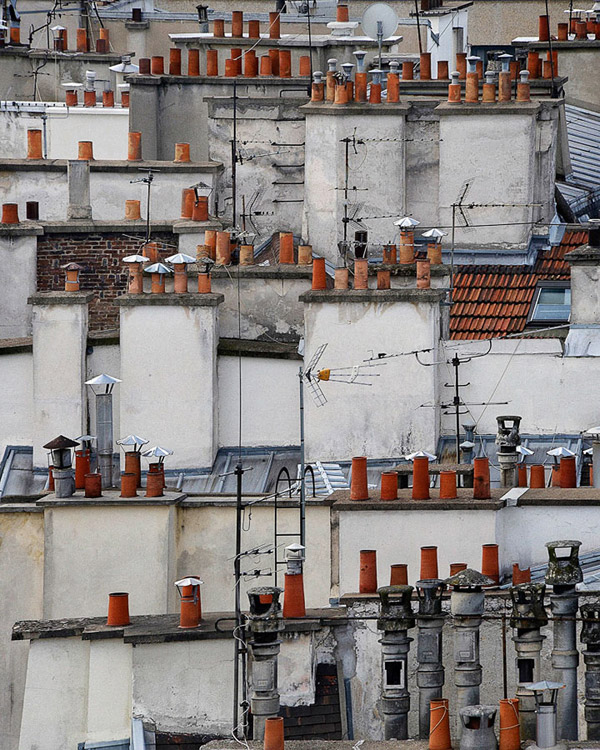 See more of Michael's work on his website here.
All photographs in this blog of Paris Roof Tops post are by Michael Wolf.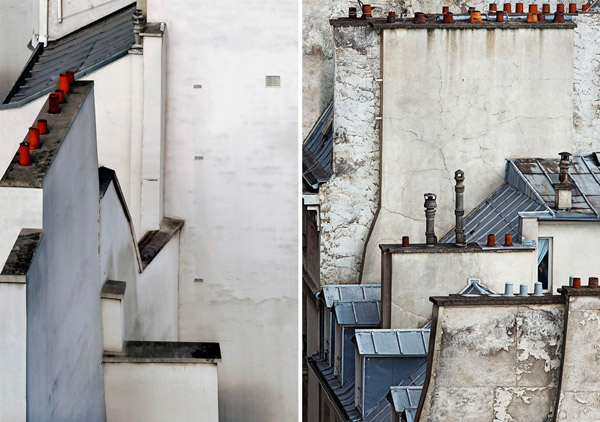 Some of Michael Wolf's books:
– Michael Wolf: Architecture Of Density (the Outside Volume Of Hong Kong Inside/outside)

– Hong Kong: Front Door/Back Door

– Hong Kong Corner Houses

– Michael Wolf's Books