After running around town the entire morning getting the final things done for the year 2013, I wanted to share with you some postcards from festive Ljubljana, which I visited two weeks ago.  Every December, the center of Ljubljana, beautiful Slovenian capital, is adorned with lights and Christmas decorations.


This was the first time I saw Ljubljana in such a festive light in 6 years since I moved to Mexico.  Therefore you can understand my excitement.  If you are in Slovenia during December, don't miss to visit Ljubljana and it's center, walk "Stara Ljubljana", sit by Ljubljanica river and have cafe latte (bela kava) – or better yet – cooked wine (kuhano vino), and enjoy the spirit.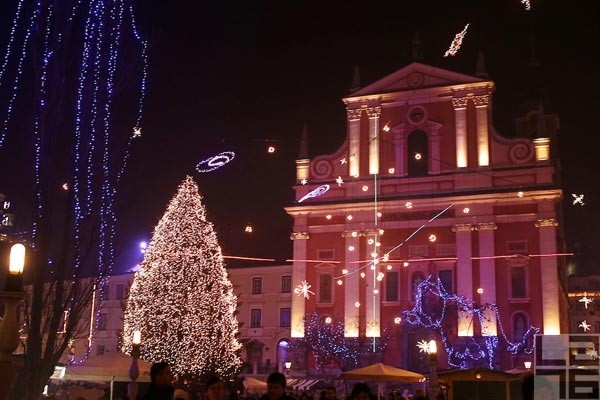 Happy 2014! May it be a bright and beautiful year!
For more Ljubljana photos from my trip, please visit the photo gallery here.