At the end of 2013 I wrote about a lovely new magazine, Soffa, which features design, travel, living and recipes from Central and Eastern Europe.  Their new issue is out, and as the first issue, it is full of great photography and stories.  I was especially excited to find these DIY instructions for making your own Paper Origami Basket.  At LA76 we are huge origami fans, and all of you who like our origami posts, you might be inspired to create this one at home as well.
ORIGAMI PAPER BASKET
WHAT YOU NEED: old cylindrical basket sturdy paper A2 or A1 size according to size of the bin, piece of cardboard, tape, double-sided adhesive tape, something sharp, a knife or a compass ruler scissors pencil.
TIME: about 1.5 hours
DIFFICULTY: easy
INSTRUCTIONS:
Draw a grid on a sturdy paper to 8 x 16 parts (8 on a shorter side of the sheet and 16 on the long side). Connect then the grid diagonally into the corners. Trace the grid with a compass or a knife to get the lines nicely composed. Fold the paper according the lines. First, fold all the vertical lines, then all the horizontal ones. Second, fold all the diagonal lines. Repeat the whol tutorial from the other side as well.
Try to wrap the paper around the cylindrical basket and draw the line according the part you need. Leave the paper about 15 cm longer than you have marked. Cut the remaining piece. Leave the paper paper overhang to the height (about 20 to 30 cm longer than the basket ) and cut the rest.
Paste the paper into the cylindrical shape. According to the diameter of the cylinder, draw a circle on the cardboard and cut it out. It wil be the bottom of the basket. Cut the paper in the bottom and paste the bottom to it. We used a double-sided adhesive tape.
Finally, bend the top of the paper inwards to get a nice upper edge of the basket. Then just insert an old basket inside to get the basket a better stability.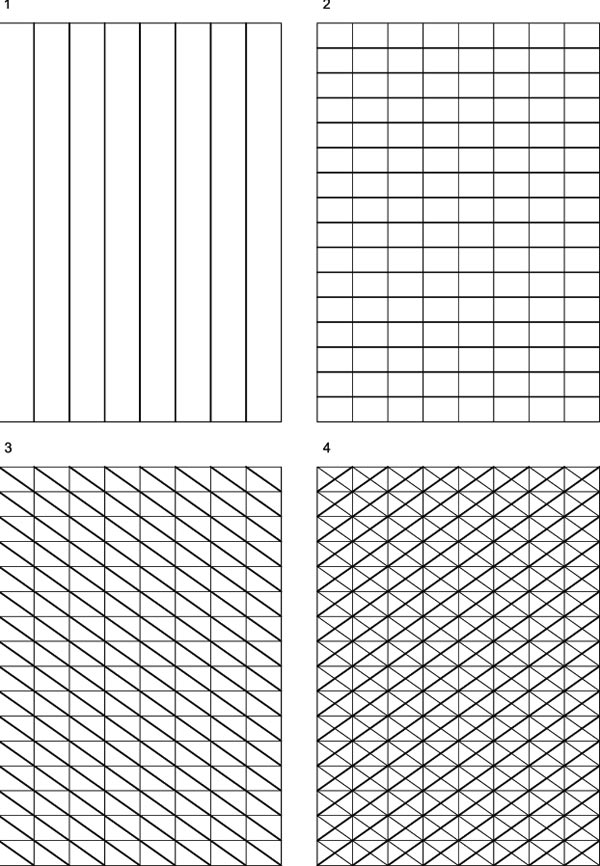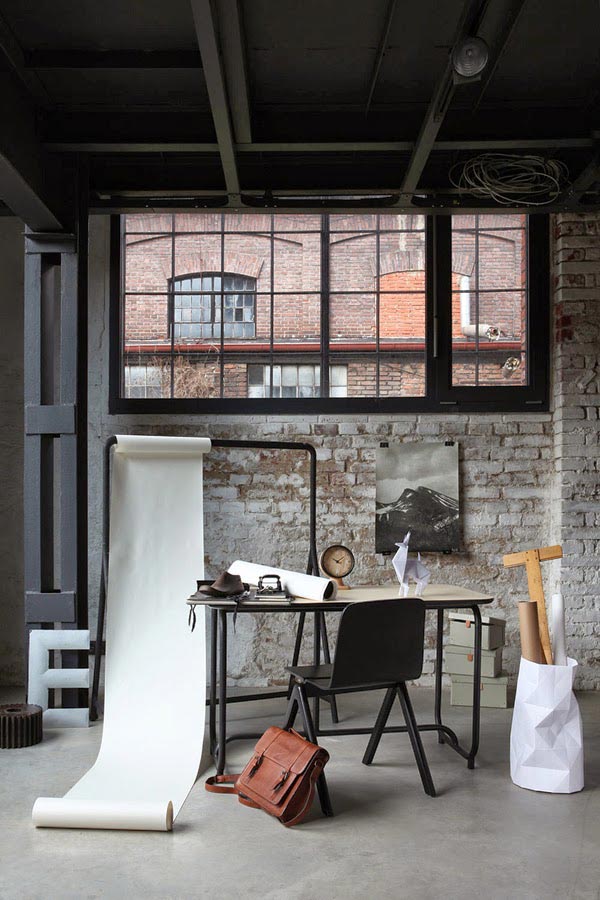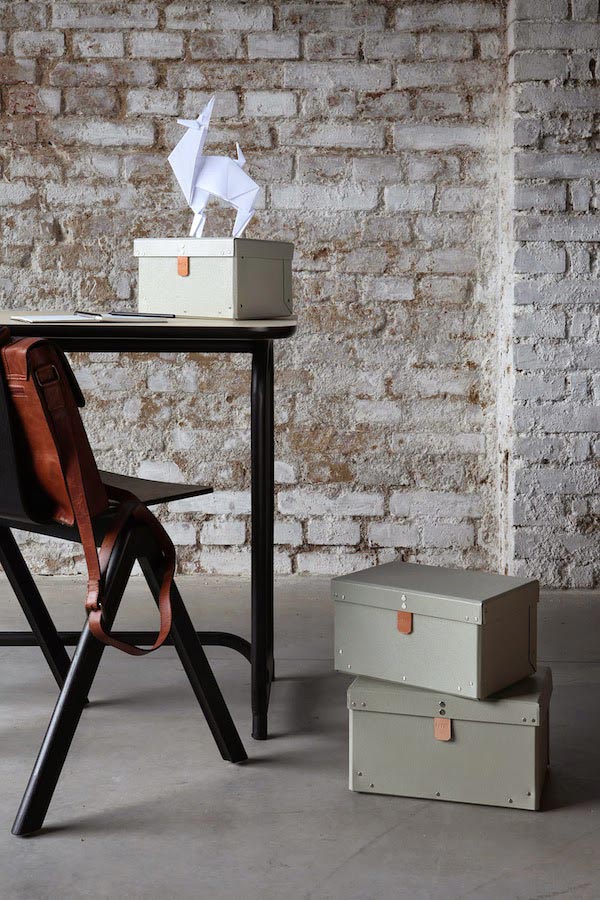 On the photos are also items with Scandinavian design like Hay, TineK and Ferm living along flee market finds.   IKEA Coatrack Turbo is used as XL paper holder for drawing paper role Mala.
Photos Lina Németh SOFFA magazine | Styling SOFFA magazine