I find 365 days projects brilliant.  The mere commitment of doing something each day throughout the year, and sticking to it until the end, is worth admiring.  Add to that interesting topics that people choose to do for 365 days, and the results are nothing short of wonderful.  Fascinated by stunning sunsets in Baja California Sur, I have decided to take a photo of a sunset each day in 2012.  I was taking the photos wherever I encountered myself during sunset time, and not all sunsets were spectacular, but when I look back at those photos, I think it's amazing to see the collection of sunsets throughout the year – it really is something special. (You can see the collection of 365 days of sunsets here).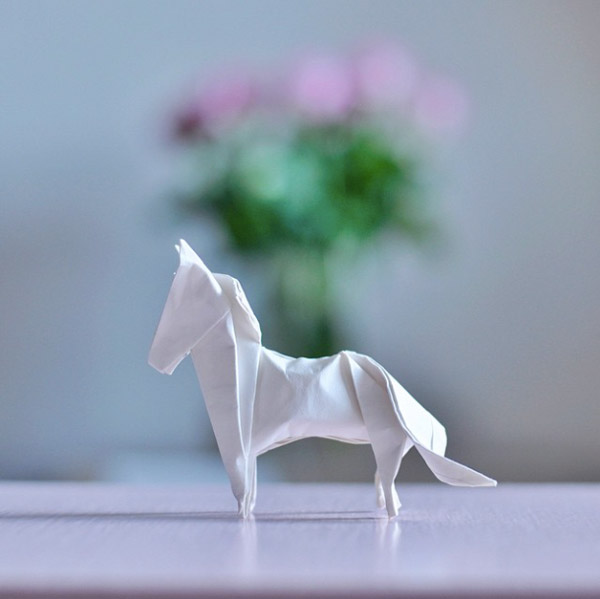 If you follow this blog you have probably noticed that I'm a big fan of origami as well.  So today I wanted to share with you the 365 days project by Ross Symons, who folded one origami each day for 365 days!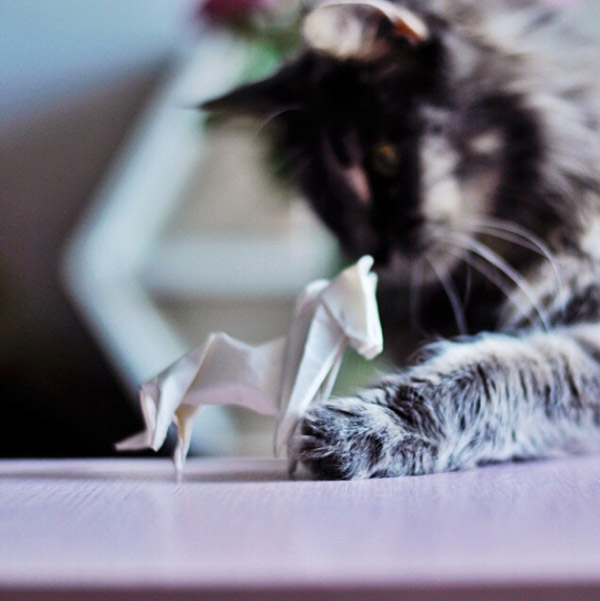 He described how this obsession with origami started on Instagram's blog: "I started with the crane and I lost count of how many times I folded it. What I didn't realize at the time is how origami was going to become such a massive part of my life."
As he states on Instagram's blog, he considers the time he spends folding a figure to be "the most important for measuring the success of his work: the more discipline and patience he has, the faster he folds the figure."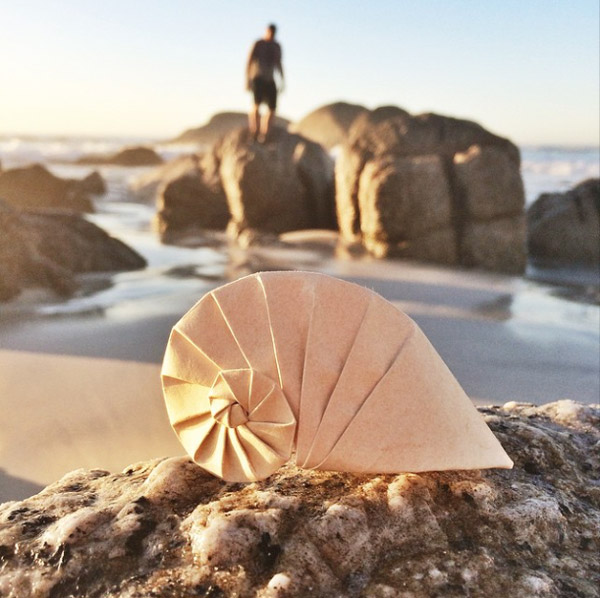 You can see more of Ross Symons's work on his website here, his Instagram, or Facebook. Check out also his origami lapel pins he creates for Nick Harry.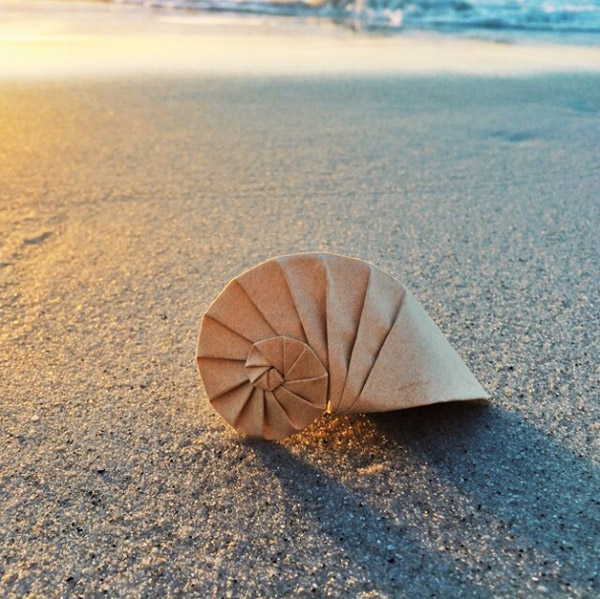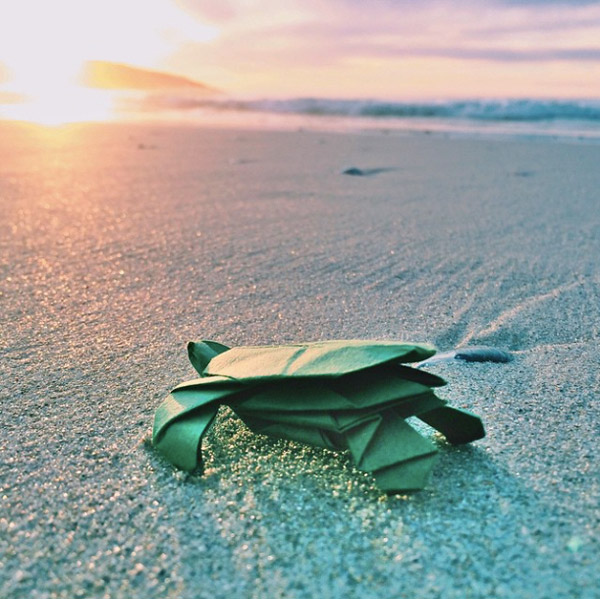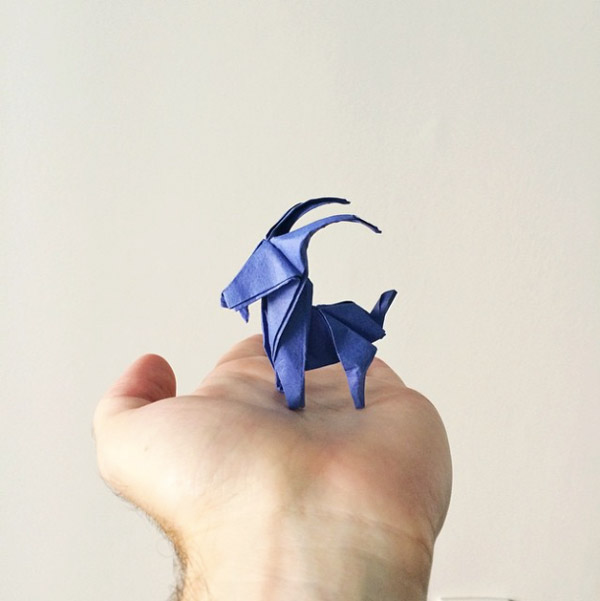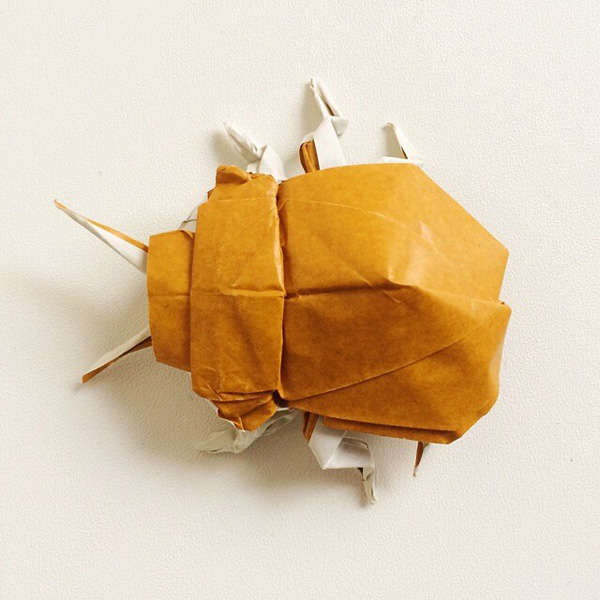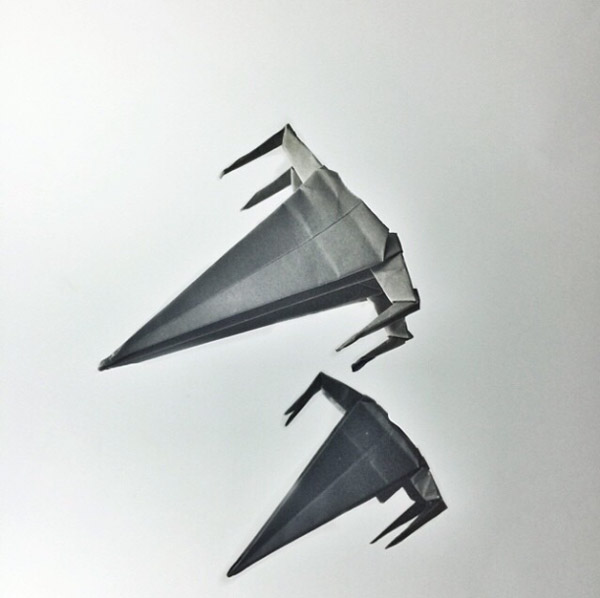 All images are from Ross Symons's Instagram feed.
About Ross Symons:
Ross is an origami artist based in Cape Town, South Africa.  He has been folding paper for a while and started enjoying it so much that he turned it into a career and enjoys sharing his love for origami.
---
Do you do origami or did you also do a 365 project? Share the links to your projects or your work in the comments below!  See more of our origami articles here.