I am writing this blog post from my home in Cabo San Lucas, Mexico, when in reality I'd rather be writing it for you from Barcelona.  I would be sitting at a corner table of one of our favorite places, with a window facing the vibrant street, so I could watch people pass by while making a selection of our favorite restaurants in town, eating a selection of pinxtos and tapas, and drinking a gin and tonic, delicious and refreshing as they only know how to do it in this food heaven of a city.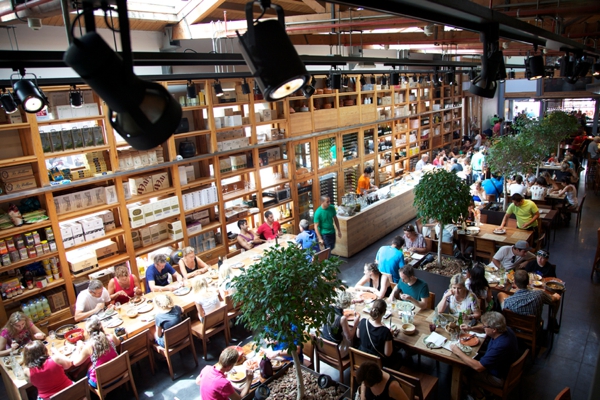 Cuines Santa Caterina
Our friends are in Barcelona right now, and they asked us for a couple of tips on restaurants to visit.  Mariano and I have been to Barcelona several times, I as a visitor, and Mariano has lived, studied and worked there for several years (I probably don't need to mention that he is forever enamored with the city and daydreams about it all the time.  All the time).  Now, whenever we visit this beautiful city, we don't bother to do city tours and see tourist attractions.  Instead, we head on a never ending, most amazing and palate satisfying culinary tour.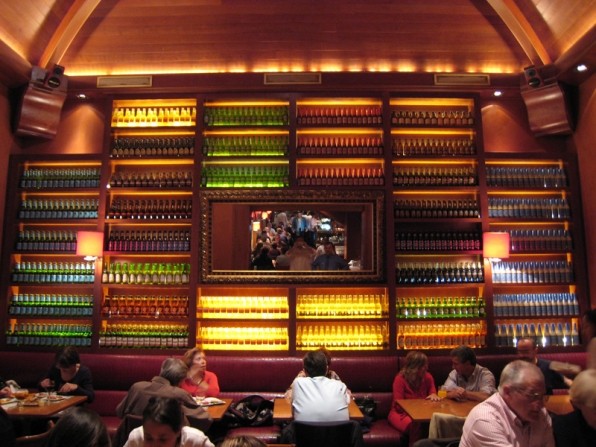 Ciutat Comtal. Photo via QuincyList
So, for our friends we wrote a list of things we like to do and see, but above all we gave them a must-do list of best places for foodies in Barcelona, and thought you might find it useful as well.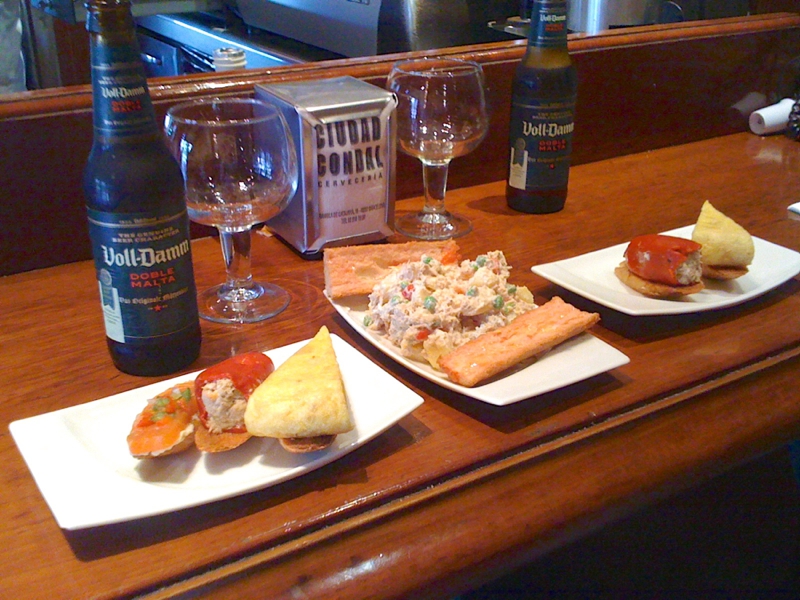 Tapas & cervezas at Ciutat Comtal
Barcelona beaches
Barceloneta beach is an obvious choice, but if you want to get away a little bit from tourists, go to metro station Llacuna and then walk 5 blocks towards the beach to Marbella and Nova Marbella beaches.  The neighborhood is called Poblenou, which now evolved into the trendy / loft / artistic district of Barcelona.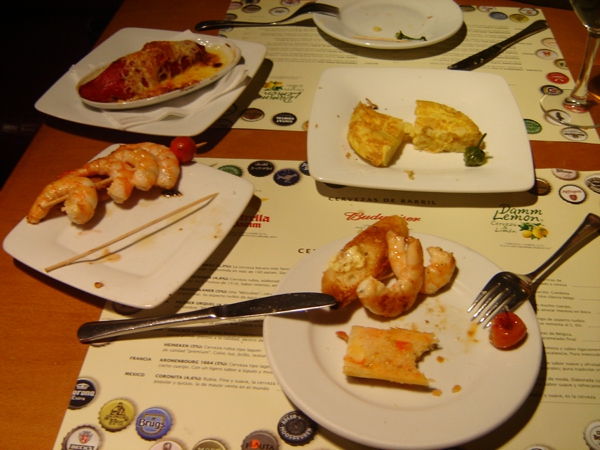 At Ciutat Comtal.
Day trips around Barcelona (by train):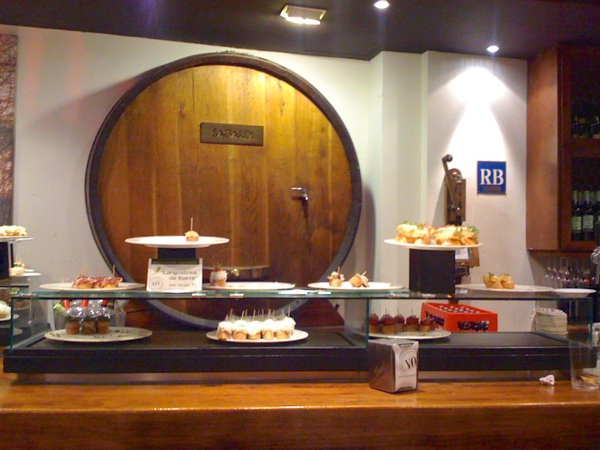 Sagardi
Our Must-Do Barcelona Culinary Tour
There are too many Barcelona restaurants we'd love to list here, but here a few of our favorites:
Sagardi
These are just some of our favorites places for dining in Barcelona.  If you are looking for what's new and hip, take a look at B-Guided for newer and fresher recommendations on where to eat, drink and shop.
At Ugarit, Sirian restaurant.
And you, what's your favorite tapas place or bar in Barcelona?  Let me know in the comment below so I can put it on our list of places to visit next time we are in town.
*Visual identity for Cuines de Santa Caterina was done by Mario Eskenazi. See his design influence in Barcelona in our blog post here.