The Mies van der Rohe Pavilion is the object of an intervention that reflects upon the use of buildings and how we perceive them as unique and inalterable spaces.
Artist Ai Weiwei, one of the most distinguished figures of Chinese modern art and also one of the most controversial, has filled the swimming pools of the Pavilion with two very habitual elements of our daily life, but totally alien to architecture: milk for the outside swimming pool and coffee for the indoor pool. The intervention is a part of a series of installations by several artists and architects from around the world.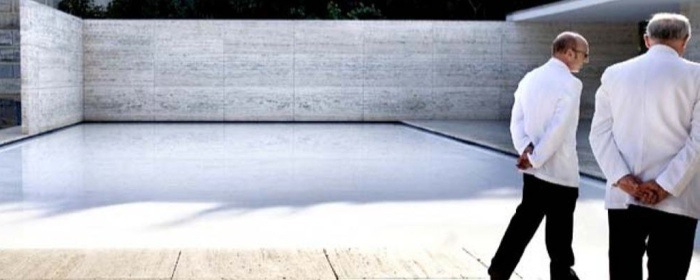 The performances are short and propose a new approach to the pavilion's architecture. The installations programme adds a new type of activity in the city based on the exceptional spaces of buildings. Japanese architects Kazuyo Sejima and Ryue Nishizawa, from the SANAA studio, and Enric Miralles and Benedetta Tagliabue have carried out installations in the pavilions Antoni Muntadas, Jeff Wall and Dennis Adams among others.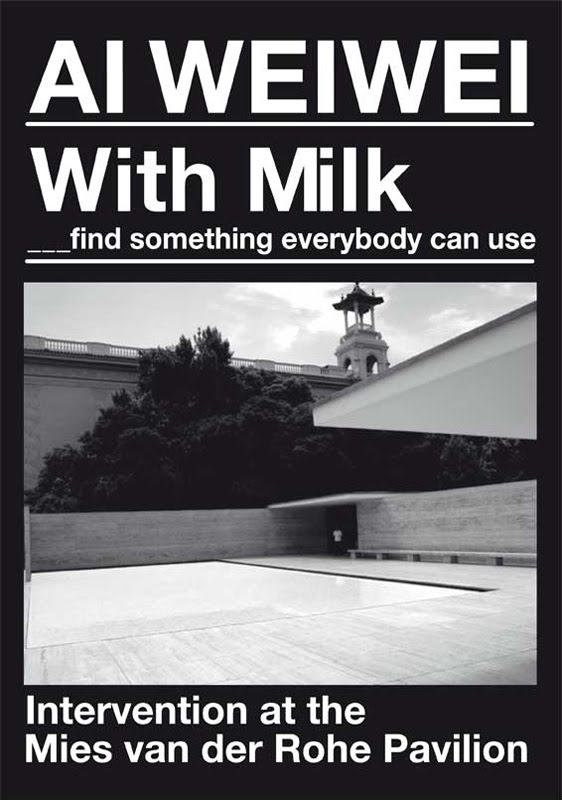 To see more photos of the artist in action @ the pavilion click here.
For LIVE images from the pavilion (via webcam), click here.